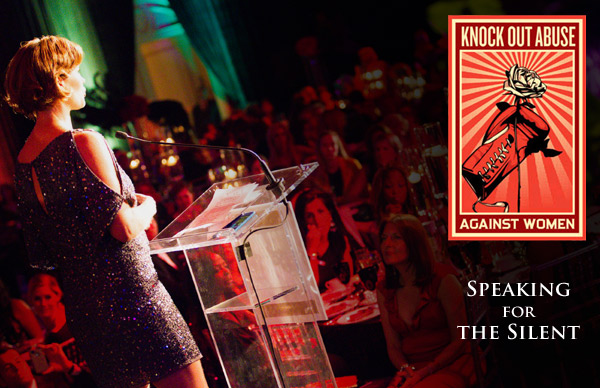 I was recently asked to be the honorary speaker at the November 1st, Knock Out Abuse 2012, an event in Washington, D.C. that works to raise awareness and funds to put an end to domestic violence. It's an extraordinary and remarkable organization and the gala brings people together from all over the world for an evening of entertainment, inspiration, sharing and significant fundraising.
While the invitation was quite an honor, as a hands-on mother I felt the usual concern about how to extract myself from my family's tight schedule and the ever-increasing needs of my two young daughters. My days are jam-packed with carpools, classroom assistance, tending to chickens, dogs and seven acres of olive trees! I delight in my family obligations, but they leave little time for breaks let alone quick trips across the country.
I was drawn to this event though, sensing it would provide me with an opportunity to make some meaningful connections with like-minded women so I knew I had to find a way to fit it in. My personal experience with domestic violence, as well as the various forms of abuse I endured within the modeling industry have inspired me to become a fighter for change. I've worked hard to find healing and overcome an abusive past. Now I find myself in a position where I can make difference for others so I've become passionately committed to doing what I can to ensure the safety, welfare and freedom of not only of my daughters but all our daughters.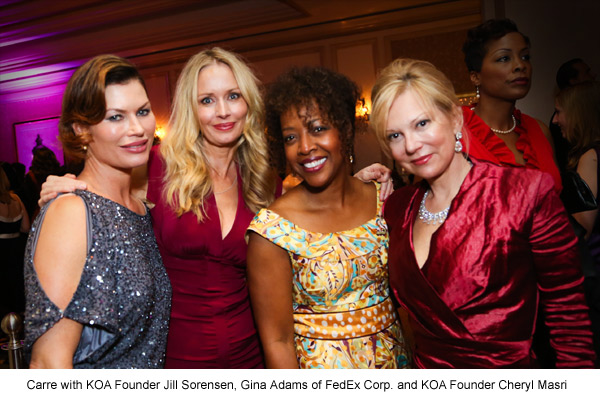 Today, from a post-election vantage point, I feel like I can take a breath knowing there is at least a four year reprieve on some of the immediate political threats facing women in the United States but I find myself still thinking about the countless women in other countries who are suffering horrific and unconscionable crimes of violence.
I find myself living with a conflicting sense of hope and fear, optimism and disbelief. These women suffer in a world where technology enables and supports a web of communication that is unprecedented in human history. How can this technology be better used to weave a web of support to those suffering in silence? How can it be used to create a more powerful network of resources and give these people a voice? People with no protection, no rights and no hope for future change. What about them? Our sisters across the seas? Our daughters who are victims of 'honor killings'? Women we may never meet yet suffer emotional, physical and sexual abuse on a daily basis.
I do not yet know how to best provide this support. I only know that my willingness to stay aware, my desire to know about violence against women here and in other countries, is an important place to start.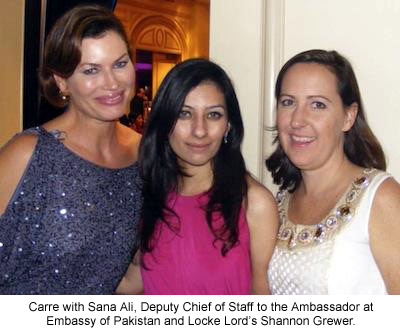 After speaking to a room of 650 women at the Knock Out Abuse event, the uniting power of sharing our stories became even more clear to me. While women across the globe have many differences -- language, culture, environment -- our similarities are undeniable, and the impact of abuse and oppression affects us all. During my talk I mentioned these other women, namely the young girl Malala who was shot by the Taliban for requesting that her basic human right to an education be granted. She is a woman, a fighter, our sister. These courageous individuals do not easily disappear. Especially when we continue to share their stories, speak their names and honor their efforts in our communities.
When I wrote my book Beauty Disrupted: A Memoir, in order to tell my truth, I had to take some risks. I had to be willing to be unpopular. Exposing any subject that is unpleasant or controversial means risking judgement and making some people feel uncomfortable. But what the hell... I figured I was never popular for what I had to say in the first place. I'd rather take a risk and speak my truth with the goal of inspiring others and spreading awareness rather than stay silent and not rock the boat.
Speaking at Knock Out Abuse 2012 strengthened my resolve and my commitment because it reminded me of the inherent might and interconnectedness of all women. It helped me realize that I have the freedom to speak out, to have a voice, a say, a vote and for all the mothers, sisters, daughters out there I'm willing to take a risk. I willing to speak my mind because unlike Malala, most of us don't have to risk being shot for doing so.
Calling all HuffPost superfans!
Sign up for membership to become a founding member and help shape HuffPost's next chapter