Did you know that Bravo's Top Chef had official flatware? Well, they do, and it's kind of hilarious.
This up-and-coming flatware company is named Knork -- after its signature item, a half knife, half fork combination. "The design of a fork is entirely wrong, if you're trying to use it to cut foods," says the video above. Because... it's a fork, right? Not to worry -- Knork solved this problem by giving you a "finger platform" for leverage and a "beveled outer edge" to help slice through previously hard to cut foods (but hopefully not your mouth, right?).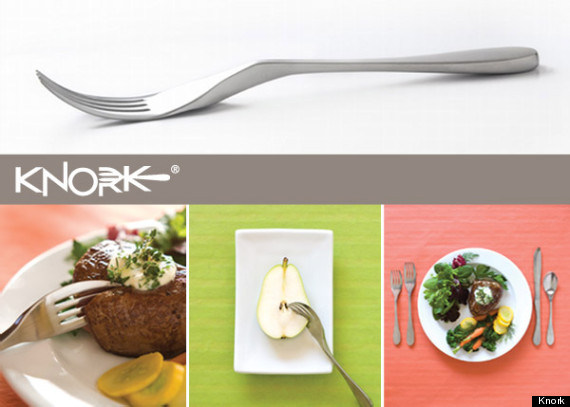 We find it kind of hard to believe that the Knork can cut through steak and pears with the same relative ease, but we'll reserve our judgement until we've actually met one in person. In any event, we'd like to thank Knork for giving us our favorite product diagram in recent memory. Just look at all these features!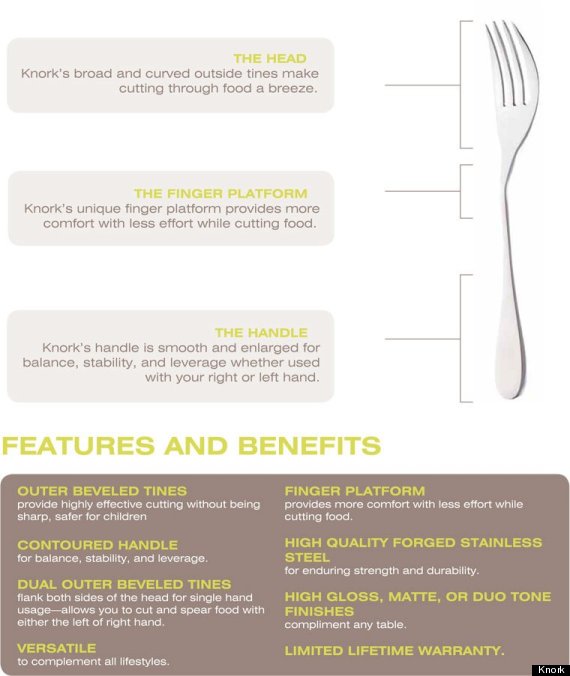 Related