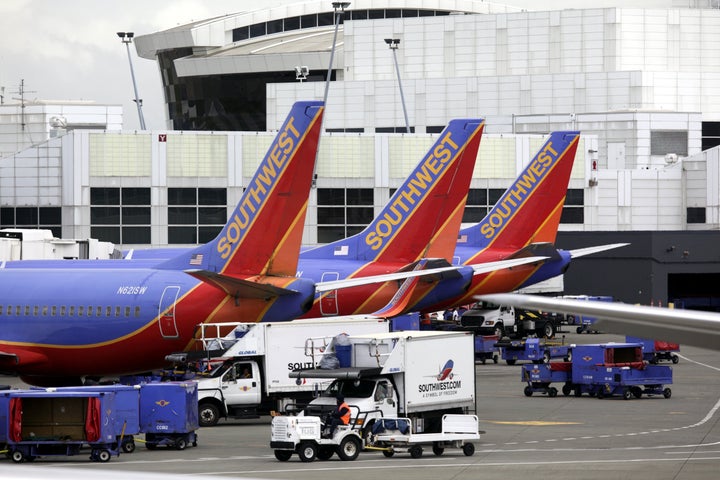 On February 3, we launched the first edition of GateGuru's "Know Before You Go Series: Atlanta Hartsfield-Jackson International Airport", which revealed exclusive insider tips and valuable insight from experienced travelers "on-the-ground" to help you better navigate ATL airport. The "Know Before You Go Series" pulls information and data reviewed from hundreds of thousands of GateGuru users, and provides a top-line summary on the good, the bad and the ugly of today's largest airport hubs. With this said, it only makes sense to next feature Chicago's O'Hare International Airport (ORD). To see tips such as these, as well as other information about over 115 domestic and international airports, download the award-winning, free GateGuru iPhone app.
Now, let's take a look at the Windy City's busiest airport with the second edition of the "Know Before You Go Series: Chicago O'Hare International Airport."
1. O'Hare has long-served as an important hub full of activity and traffic, connecting travelers to various cities and countries worldwide 24-7. The airport's high volume and crowded schedule can make it best known for long delays and cancellations, affecting air travel across the country. But don't let these travel snafus get you down, we have some good news. According to Travel and Leisure magazine, ORD improved from being the second worst airport with a 27 percent chance of delays to the ninth worst, with a 22 percent change of delays. According to GateGuru's users, follow this advice to avoid delays - book a flight on a larger plane versus a smaller, regional jet (defined as having 35 - 70 seats), as the latter tends to be the more likely to get delayed or cancelled in favor of the larger planes. Also, take the first flight out of the day. Evening flights score the worst for delays at ORD.
2. If you are delayed or have a long layover at ORD, GateGuru's large network of users suggest running, not walking, to the nearby Hilton Hotel. This full service hotel, located in Terminal 2, offers great amenities to fill in your time, including several top-notch restaurants, a fully-equipped business center, and best of all, a state-of-the-art gym. The gym is a steal at $15 for a full-day pass. So, rather than spending your 3-hour delay at O'Hare twiddling your thumbs or fighting over seats or outlets with fellow travelers, become a day member at the Hilton Athletic Club and enjoy their wonderful facilities, including a steam room, sauna, lap pool with Jacuzzi, and full-service locker rooms.
3. O'Hare Airport now houses internationally-renowned Rick Bayless' outpost, Tortas Frontera restaurant at Concourse B, near Gate B11. It's already drawing rave reviews within GateGuru. One particular GateGuru user say Tortas Frontera's Chipotle Chicken Torta is a must have, and the guacamole and chips make him think he is "on a beach in Mexico instead of at Gate B11 at O'Hare"". The next best dining options according to GateGuru users are: for Terminal 1 - Stefani's Tuscany Café (Concourse B, Gate B18); for Terminal 2 - Goose Island Brewing Company (Concourse L, Gate L10); and for Terminal 3 - the Greek Place (Concourse F, Gate F7). Of course, if you're new to Chicago, your visit wouldn't be complete without some local fare, so also check out ORD's outposts of Vienna Beef Hot Dogs, Billy Goat Tavern or Garrett Popcorn (for Garrett's try the "Chicago Mix" - one of Oprah's "favorite things in 2010", and as a GateGuru user highlighted, "Simply the best stuff on earth").
4. With the release of GateGuru 2.0, users can view and submit security wait times. This feature has really taken off in general, and at O'Hare specifically, and as a result, we have learned two things. If flying out of O'Hare in the early morning (which we recommend), especially on Mondays, give yourself some extra time, as security wait times of 20 - 30 minutes are normal. Take this into account when figuring what time to leave for the airport. Also, each of O'Hare's terminals has several checkpoints and once past a checkpoint, a user can walk freely throughout the terminal. Based on GateGuru user submitted wait times, it is very clear to us that the shortest security wait time is almost always at the far right checkpoint for each terminal. So when flying out of O'Hare, especially in the mornings, we recommend using the far right checkpoints, even if your gate is towards the middle or left of the concourse.
5. At O'Hare, finding plugs and outlets near your gate can be as scarce as on-time arrivals. Don't fret when you're battery gets low though, as ORD has installed over a hundred multi-use workspace and charging stations throughout all concourses in the airport. While others are sitting on the floor or fighting over the last electrical outlet, head over to the nearest Charging Station, take a seat and give your electronics a boost.
6. There are lots of transportation options to and from O'Hare. If you don't mind taking public transportation, several GateGuru users recommend taking the El Train, Chicago's main form of public transportation. To take the El from ORD, go to the lower level concourse, which connects Terminals 1, 2 and 3. The El costs $2.25 and takes approximately 50 minutes to downtown Chicago (versus $40 and 30 minutes for a cab). If you are going to take a cab, reserving one ahead is the best kept secret for ORD. At peak times, O'Hare's cab lines can be hours long. American Taxi is the leading ORD taxi company and always welcomes reservations (a brief phone call to them can save you 30 minutes). Finally, for drivers, don't be afraid to take advantage of the airport's valet parking for each terminal ($10 1st hour, max $45 per day).
Did we miss anything? How did you like our "Know Before You Go Series: Chicago O'Hare International Airport?" Want to share more tips for ORD or any other airport? Download the free GateGuru iPhone app and leave it for the rest of the GateGuru community. Leave a comment below!