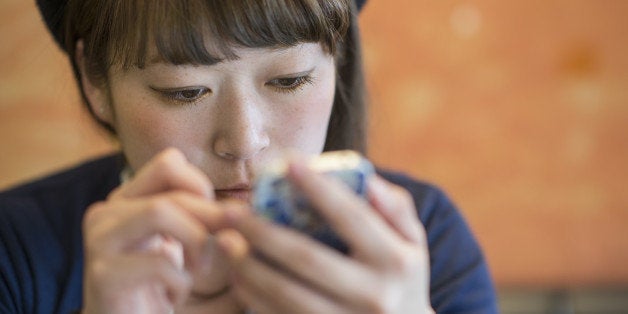 Hey, the Crisis Text Line is important to know about, especially this time of year. It's important to know that you're not alone and that there are lots of folks out there who want to listen to you, and who want to help.
Crisis Text Line is free, 24/7 support for those in crisis. Volunteer Crisis Counselors use a web-based platform to provide support to texters who are facing a wide range of issues. Millions of people are quietly suffering every day. They struggle with bullying, homophobia, self-harm, suicidal thoughts, and more.
They say the text line's for: "Your best friend. Your dad. That lady down the street. That quiet kid in school. That loud kid in school. That dude in accounting. Your cousin in Alaska. That hipster in the flannel in Brooklyn." Crisis Text Line is for everyone.
You might be wondering how Crisis Text Line (CTL) works? You text 741741 when in crisis. Anywhere, anytime. A live, trained crisis counselor receives the text and responds quickly. The crisis counselor helps you move from what CTL describes as "a hot moment to a cool calm to stay safe and healthy using effective active listening and suggested referrals" -- all through text message using CTL's secure platform.
Seriously, anyone can call in. CTL solely exist to help anyone in crisis at any time. Crisis Text Line crisis counselors are both rigorously trained volunteers and employees of CTL's crisis center partners.
When you text in, you'll receive an automated text asking you what your crisis is. Within minutes, a live trained crisis counselor will answer your text. They'll help you out of your moment of crisis and work with you to create a plan to continue to feel better.
Plus, this whole thing's anonymous. Crisis counselors only know what texters share with them, and that information's confidential. They take anonymity seriously. Nothing will even appear on your bill if your cell phone plan's with AT&T, T-Mobile, Sprint, or Verizon. This is important in case the person in crisis is in some sort of abusive relationship with a partner or family member who can access their phone bill.
CTL doesn't charge texters. If your phone plan's with AT&T, T-Mobile, Sprint, or Verizon, texts to CTL at 741741 are free of charge. All these carriers agreed to waive charges for sending messages to the hotline, as well as the charges for the hotline itself. The cell phone companies are saving Crisis Text Line lots of money, and are really helping out. If you've got a plan with a different carrier, you could be charged standard text message fees.
Interested in volunteering? After a rigorous application process, CTL volunteers complete a 34 hour training course over 6 weeks. The training includes ongoing simulated conversations and personalized feedback from CTL's experienced trainers as well as 8 hours of on-platform observation. Note: they only accept volunteers during open application periods. The next application period is coming up soon. They're also reaching out to more vets, who are really helping out with the hotline.
Please make sure to share this, folks. Thanks!
Popular in the Community