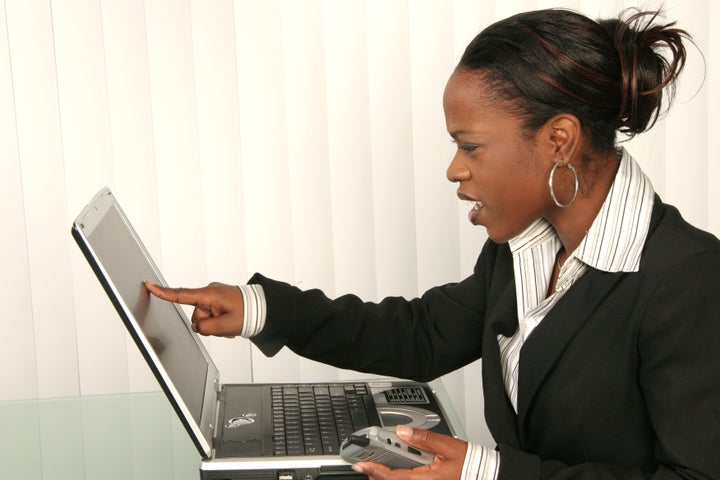 As a Mom Coach and Strategist, I find myself having countless discussions with women about their lives, specifically their quest to find healthy harmony between self-care, family, finances and career.
It astounds me to observe the difficulty that some working women have responding, when they are asked to define the value that they bring to their organizations. Although, many are capable of reciting the laundry-list of items from their awe-inspiring resumes, an almost equal number have been incapable of elaborating on their measurable accomplishments and contributions.
Do you generate a profit for your organization? No matter what your title is, or where you appear on the organization chart, if you are to be of value to your company, you must be able to demonstrate the value of the ROI. Your company is investing in you and will inevitably be asking, "What's in it for us?"
Unfortunately, it is nearly impossible for a woman to understand the true value that she brings to her organization when she is struggling to see much value in herself. However, many companies fail to consider matters such as this, because there is often a disconnect between the "soft and pink" issues and the company's P&L statement. Without hardened evidence to demonstrate any noticeable impact being made by this "squeaky wheel", especially where working moms are concerned, it will not likely be one that "gets the oil".
Multiple studies continue to indicate that happy employees are also more productive employees. How realistic is it to expect that a woman who is struggling with overwhelming circumstances at home, self-worth and esteem issues, would be found in the highly-productive employee category?
The organizations that make the "Best Companies to Work For" lists appear to be proactively addressing the issues that women and working mothers, in particular, face in and outside of the workplace. I applaud them and am optimistic that more companies will continue to strive to do an exemplary job of advancing all women and helping them juggle the struggle of self-care, work, and family.
Without question, there is a high level of personal responsibility that must exist here. Before a woman can honestly assess her value to her organization, she must have a relatively clear understanding of her value to herself. Companies measure the ROI of their employees, and its employees should measure the WIIFM factor (what's in it for me, besides a paycheck).

Where to begin? Here are three recommendations for working women:
1. Examine the activities that consume most of your workday, the skill set required of you, the results derived from your efforts, and determine how these things connect back to the company's bottom line. Are you providing added-value? Are you being rewarded fairly?
2. Have clarity as it applies to your personal value system. A woman must define her own set of values, what she views as being right or wrong, sensible or not, etc. It is when her behaviors are in conflict with these pre-determined values, or she allows someone else's behaviors or practices to go against her values, that she potentially may leave others to question her sense of self-worth. When you know your own worth, no one else can make you feel worthless. If you don't see and own your worth, you will routinely surround yourself with people who don't see it either. When your self-confidence rises, the quality of your life tends to follow.
3. Invest in yourself beyond material things. It's quite easy to say that you want a better life. However, the true test of those words is in one's actions. Whenever possible, don't solely rely on company-provided training, which is usually related to your job, to uplevel your life. Consistently seek out personal development resources, whether they are courses, books, coaches, mentors, etc. Taking the initiative to self-invest demonstrates that you are a woman who prefers transformation over stagnation. Proudly show the world your personal ROI and boost your desirability in and out of the workplace. As a working mom, in doing so, you are also setting the example for your children when it comes to taking initiative and the value of personal growth.
The bottom line is this -- If you aren't valuing yourself, what value are you truly capable of bringing to an organization?
REAL LIFE. REAL NEWS. REAL VOICES.
Help us tell more of the stories that matter from voices that too often remain unheard.