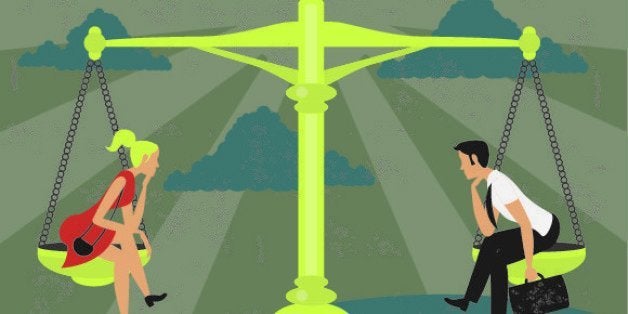 I was yelling at my computer. I was cursing it out.
I recently learned that there is always a good reason and a real reason. If you can drill down into the real reason, you have a skill. My reason for yelling at the computer was that it was slow. It kept freezing, and I needed to get something out for a big potential deal. That was a good reason. The real reason was I needed a break. I was burnt out. Being an entrepreneur is hard work. People always say, 'you are so lucky you get to work from home.' Most of them have no idea how hard it was for me to even afford a room in an apartment for the first couple of years.
But back to yelling at my laptop. I thought about other behavioral patterns that are good indicators that I need a break, and came up with the following. When one of these things is happening, it's usually best for me to take a time out.
I used to hate getting sick. Hate it. I have always been anxious about getting sick. I remember being in grade school and praying every day that I would not get sick. Every morning I'd say to God, 'please keep me healthy today, tomorrow, tomorrow night and the next day. Every day. I don't know anyone who enjoys getting sick, but I have come to embrace it. It is like I shed a layer of skin that no longer needs to be a part of me. Every time I get sick, I know that it is time for me to take a break.
The other day, someone asked me what is my favorite thing about myself. I said my curiosity and optimism. I work hard at both. I spend most of my life in a good mood. I work hard at that, too. So when I am irritable at things that are minor, I know it is time to take a pause. Yelling at my computer, someone walking slowly in front of me on a Sunday afternoon, a child laughing in a restaurant. If these things are on my nerves, time for a break.
I once worked in New York City government. One of my favorite people in the agency worked in the mailroom. Every time I saw him, I'd ask how he was doing. Every time, his reply was 'I can't complain, and even if I did, no one would listen.' Well said, Eddie. Sometimes, I complain. We all complain. But when I proactively call people to complain, break time is necessary. I usually call my mom or dad. I know people that call me. A vent every once in awhile is probably healthy, but when I find myself constantly seeking out people to complain to, that's certainly not a good habit.
I try and do one creative thing every day. I write, I send a letter, I sit on the sidewalk in the middle of Lexington Avenue and give people high fives. Almost every day, I can think of something creative to do. On days that I have nothing, it's probably because I'm pushing too hard. When you ride a teeter totter, there has to be a proper balance to the rise and fall of your body. Creativity is the same. You don't want to get thrown off the teeter totter. Better to lay in the grass until your balance is back.
'What have you been up to?' This is the question I get a lot from friends when we catch up. Whenever I reply with, 'I've been so busy,' or 'I am totally overwhelmed or swamped,' it's time to break. We are all busy. The more I emphasize my busy schedule, the more important it is I take a few things off of it.
Balance is difficult for me. I live in New York City and life is fast. I never want to miss a thing. Maybe that should be my last category. When I am worried about missing things, that's when it's most important for me to take a break.
Brian Rashid is a professional speaker on innovation, leadership, and the future of work. Visit him at brianrashid.com or say 'HI' at connect@brianrashid.com