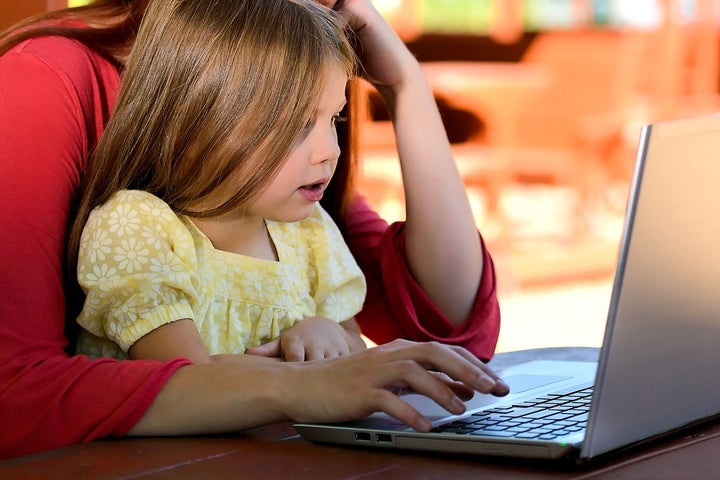 From the moment you're given a keypad, you start a trail of your digital identity. As a matter of fact, even before children are able to use a device their parents are creating a virtual billboard for them without their permission. According to one survey in 2010 by the internet security firm AVG, 92% of American children have an online presence before the age of 2-years-old.
This sharenting trend has potential risks according to recent research by Stacey Steinberg, a law professor at University of Florida and pediatrician, Dr. Bahareh Keith.
"'Online sharing offers many positive benefits to both parents and children and to communities as a whole, but this message is all about finding a balance,'" Steinberg told CBS News. "'A parent's right to share and the benefits of sharing is very important and by exploring this we can find a way to allow families to connect online but also to respect children's privacy.'"
Do you know if you're oversharing?
In the fast paced world of social media, every LIKE, comment, email, post and picture has the possibility creating exposure to you and your loved ones. We never want to stop using a tool (the internet) that has so many positive influences on our lives. From connecting us across borders, bringing family members back together after decades of separation, friendships that would have never been without social media, finding jobs through social networking and many other positive sides of technology -- however we can't be vulnerable to the risks. We need to be smart with our digital choices.
Payton and Claypoole offer the exposure test to determine if you are over-exposed (oversharing) online:
At the end of the test, add up the numbers to determine your score.
The information you post online is
2. only the most basic information.
3. professional and business data only.
4. professional and personal.
5. everything I think or do, in real time.
Do you publish a blog or online diary?
2. Yes, but it can only be accessed by a small group of friends with whom I am close.
3. Yes, but it can only be accessed by my "friends," of whom I have not met in person.
4. Yes, it is a public blog, but I never write about my personal life.
5. Yes, I write about myself for everyone to see.
How often do you post on Facebook?
2. Less than once a month.
3. At least once a month.
Your personal Web presence is best described as
2. anonymous reviews and comments.
3. a short, personal biography.
4. biography, pictures, and video.
5. all of the above, plus postings.
6. I post naked pictures of myself online.
4-7 Careful and protective
8-11 Just testing the waters
12-16 Unabashed Internet junkie
From protecting your child's identity starting on day zero - to learning how to dress for career success online and build your own digital resume, Protecting Your Internet Identity updated edition is the perfect gift not only for yourself, but for just about anyone on your list this holiday season - from teens to parents to seniors and even those hard to buy for people (since everyone is online today) - they're lessons for everyone in each chapter for protecting their digital identity and security. It's a gift of online safety for those you care about.
· Don't forget the kids: Digital is forever, chapter 10.
· Shopping online and keeping your information secure, a must read.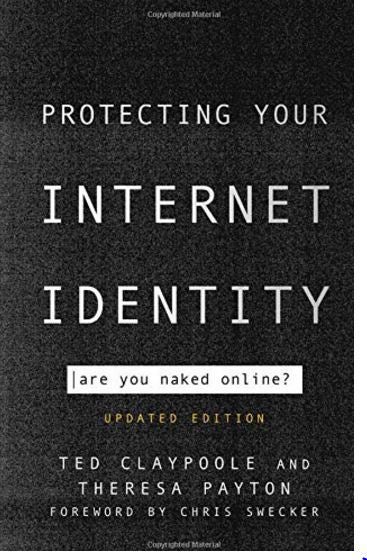 Related
Popular in the Community