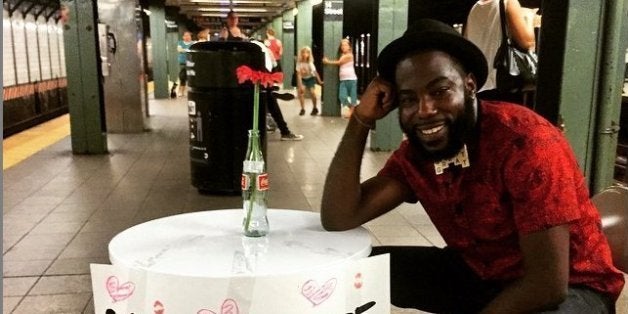 Amid the grit and grime of the New York City subway, one man is bringing some fun to commuters.
"I wanted to do something positive, so I was like, you know what? I'm just going to set up a table, and you know, sit down and have a conversation with people," he told the news outlet.
The project gained traction, with July 2 being the third session of "Date While You Wait," the New York Times reported. Though Knox's sign touts the initiative as a date, he says his intention is simply for people to have a positive social interaction.
"I am not looking for love through this particular channel," he told the Times.
Sitting across from Knox at a small table decorated with flowers in soda bottle, guests are invited to play board games, like Connect Four or to just talk.
"I just want you to have a conversation. Talk to me, tell me a little bit about yourself, tell me how your day went," Knox told CBS New York. "I feel like I've had some really good connections, one on one."
The location for the project remains a secret until Knox tweets out which subway stop he'll be set up at. Guests are then invited to share their experience using the hashtag #datewhileyouwait.
Your subway experience is about to be way better....see you all at 6pm at the W 4th St ACE stop!

— Date While You Wait (@datewhileuwait) June 23, 2015
Related
Before You Go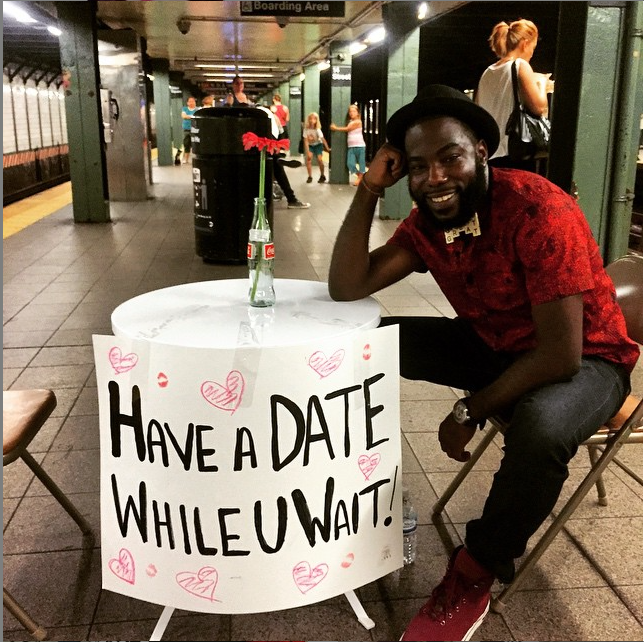 Courtesy of Date While You Wait/ Facebook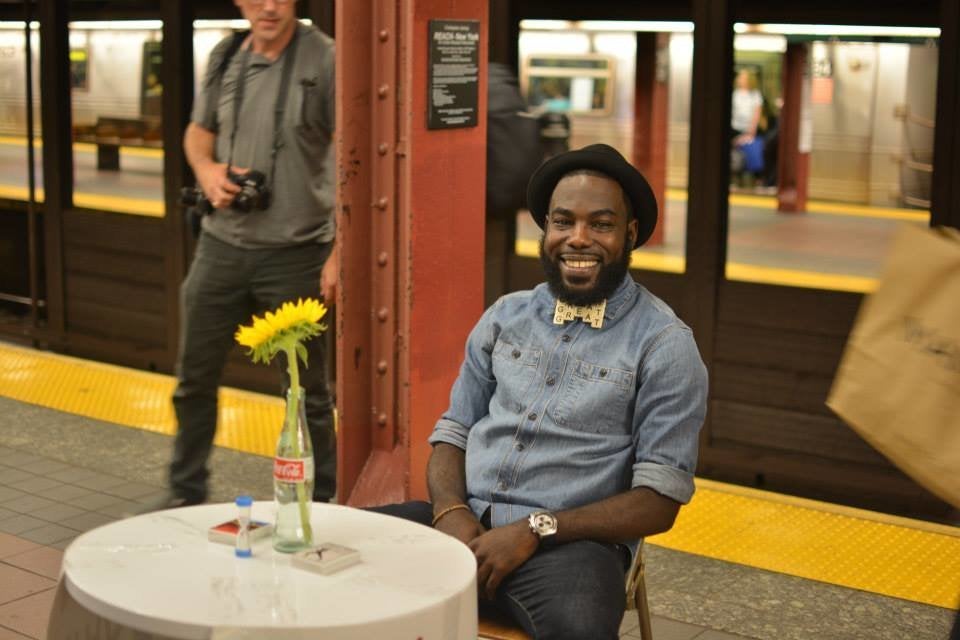 Courtesy of Date While You Wait/ Facebook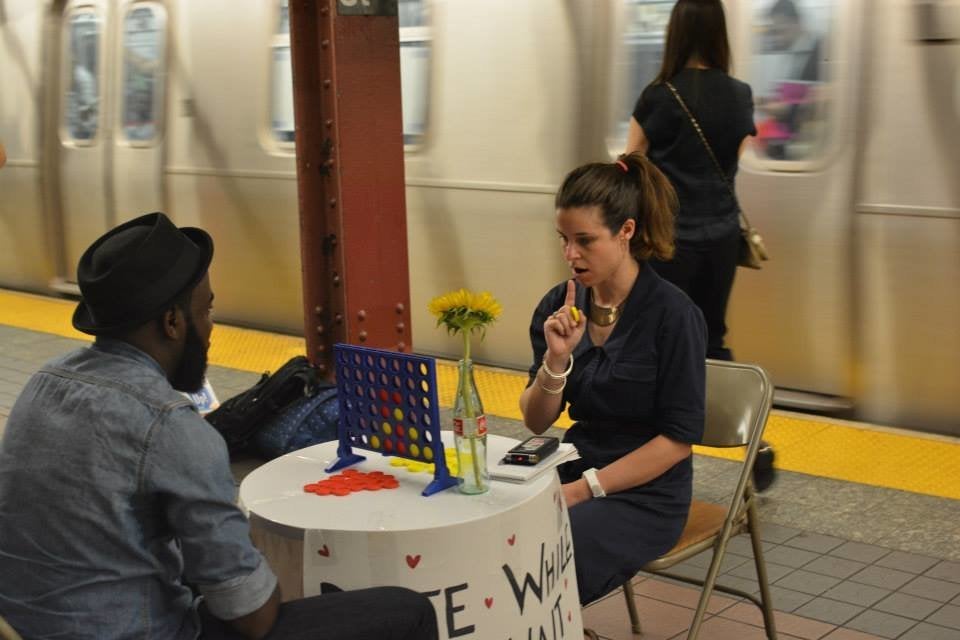 Courtesy of Date While You Wait/ Facebook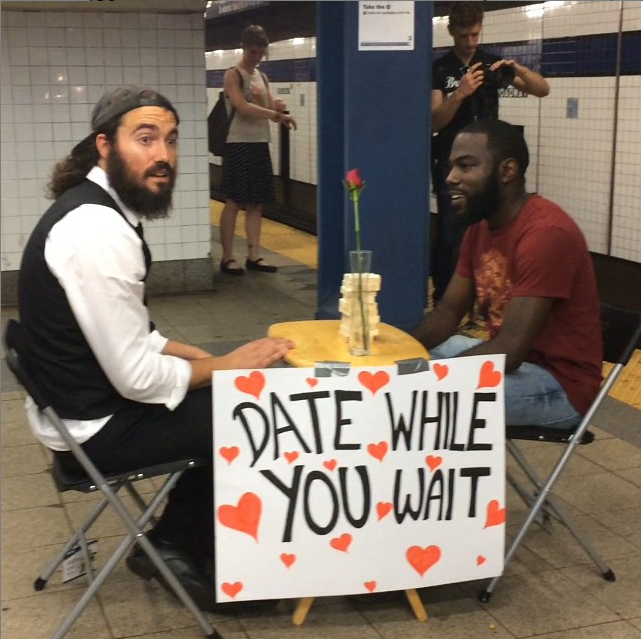 Courtesy of Date While You Wait/ Facebook