What we do know is that animal lovers want to help.
The request, accompanied by some awfully cute photos of koalas wearing the little white gloves, went viral.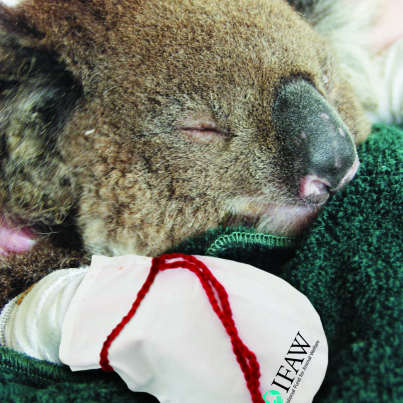 Of course people wanted to help out with this. Photo credit: Nick Paoloni/IFAW
Sharrad said that the group has received "thousands" of mitten, enough for all the koalas IFAW is helping, with more to spare. The extras are being given out to other rescue groups -- at least, those that'll take them.
As Mother Jones noted, one group posted to Facebook that it "does not require mittens as they impede the animals ability to hold leaf and branches" as opposed to "that of specific bandaging techniques" you can see in these images:
"IFAW launched the mittens after requests from vets and carers who do use them," Sharrad told The Huffington Post. "We know that some people use alternative methods. Our mittens will be distributed only to those that use and request them."
But if the immediate need for koala mittens has undeniably quelled, IFAW is now asking those who are handy with a needle and thread to turn their attention to making pouches for orphaned marsupials, like baby kangaroos and possums, many of whose parents died in the fires.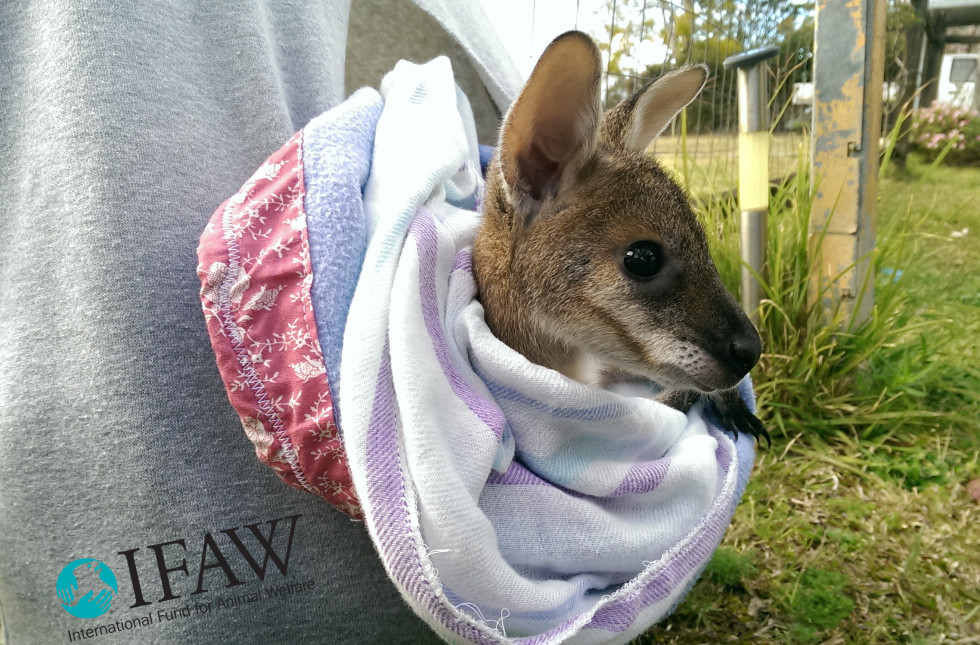 Those with sewing skills can make "pouches" for baby kangaroos and other marsupials, whose parents died in the Australian bushfires. Photo credit: Yon Veenstra/IFAW
"These joeys need to be kept warm and quiet in a 'pouch' like environment so carers use sewn pouches," writes Sharrad on the IFAW blog. "Pouches are changed regularly after each feeding and up to six pouches can be used per animal each day. So if someone has a few animals in care this can amount to a lot of pouches in the wash each day! With regular washing and daily wear and tear plenty of pouches are needed."
Keep the pouches coming. The koala mittens have a fairly limited range of uses, but the marsupial pouches are more versatile -- they're not just for animals hurt in the ongoing fires, which have taken some 30 houses over nearly 30 acres, but also for joeys hurt in other ways, like car accidents.
Don't have a sewing machine but still want to help? That one's extra easy: Send money.
Get in touch at arin.greenwood@huffingtonpost.com if you have an animal story to share!
Related
Before You Go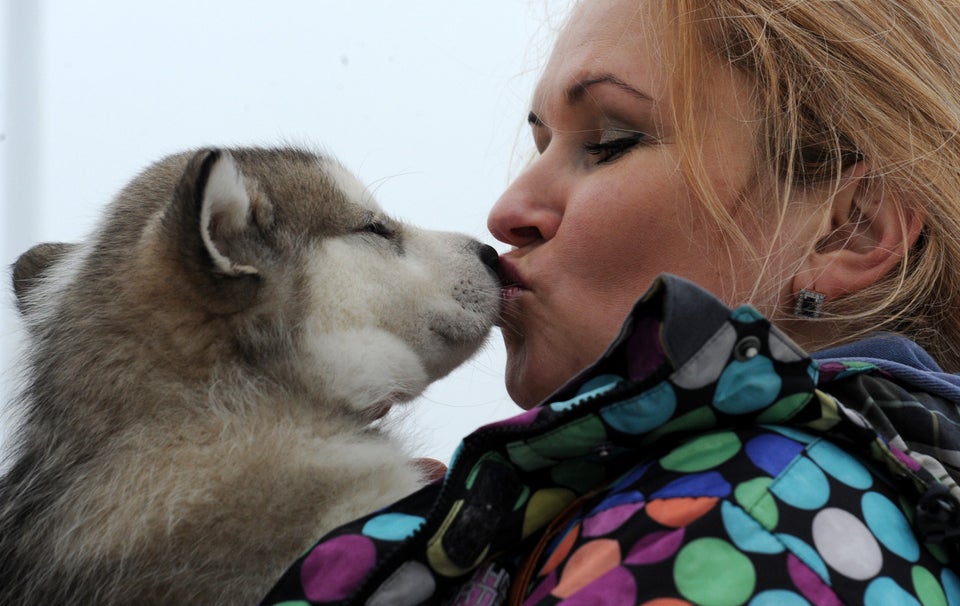 Animal Photos Of The Week
Popular in the Community