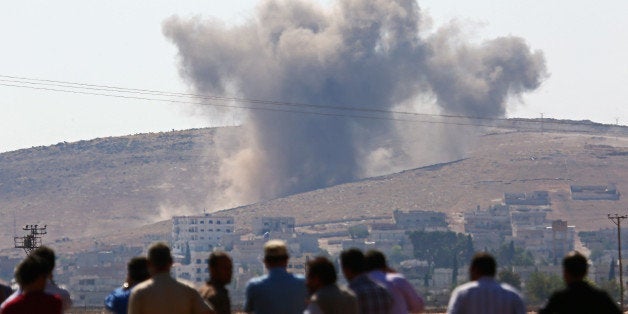 Kobani, a tiny enclave of Kurdish-controlled territory between the Turkish border and a wide swath of Syria held by the Islamic State, has captured the world's attention in recent days. The battle for the town is especially poignant because it quite literally brings the war against the Islamic State to Turkey's backyard.
Media outlets often refer to Kobani as a "short distance" away from Turkey. In fact, though, it really couldn't be any closer.
As Google Maps shows, the center of Kobani is a little over 1.8 miles away from the nearest Turkish town, or about a 10 minute drive -- though the route would be flanked by minefields and heavily fortified by the Turkish military.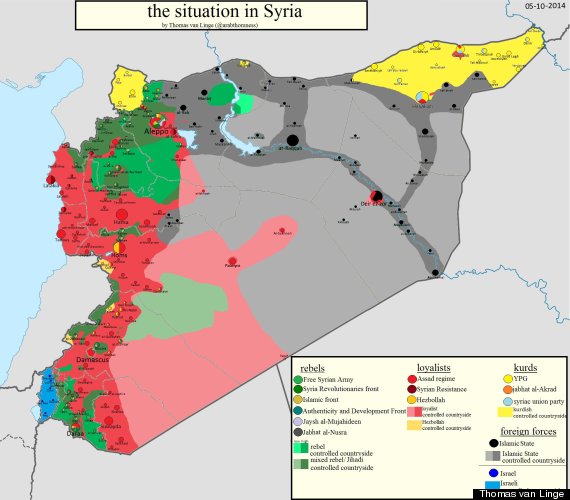 This projection show the territory held by various groups in Syria. Kobani is the small speck of Kurdish-controlled yellow at the top of the map, amidst the expanse of gray representing land seized by Islamic State militants. (Credit: Thomas van Linge)
For Turkey, the fall of Kobani would be disastrous, as it would likely lead to both a humanitarian and political crisis inside Turkey's borders. The loss of the town would give the Islamic State another stronghold on a Turkish border crossing, raising serious security concerns and opening up potential smuggling lanes for the arms and oil that bolster the militants. It could also threaten to reignite a decades-long conflict between Turkey and the PKK, the Kurdish militia group that both Turkey and the U.S. consider a terrorist organization.
So why isn't Turkey intervening to stop the war from spilling over its border?
Turkish officials have made vows to protect Kobani, but the country has so far remained steadfast in its inaction. Steven A. Cook, a Turkey expert with the Council on Foreign Relations, argues that domestic political concerns may explain the government's intransigence. The country's proximity to the Islamic State, Cook argues, means that taking overt action against the militant group could provoke immediate backlash against Turkish citizens.
İlnur Çevik, a prominent columnist for the Turkish pro-government newspaper Daily Sabah, made a similar argument on Tuesday, writing that "the government knows it cannot explain body bags coming from Syria to its Turkish majority with parliamentary elections only eight months away."
But there's one problem with this assessment, Cook notes. Turkey's inaction will outrage its Kurdish minority, as the deadly protests have illustrated in recent days.
Turkey seems content, at least for the moment, to let Kobani remain a fight Kurdish forces and U.S. airstrikes. The result is surreal photos like the ones below, where Turks stand and watch as a humanitarian disaster unfolds on their doorstep.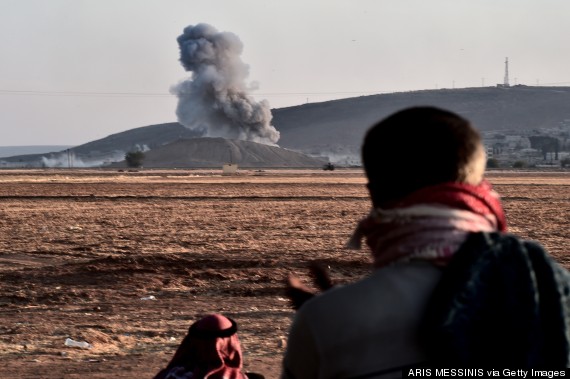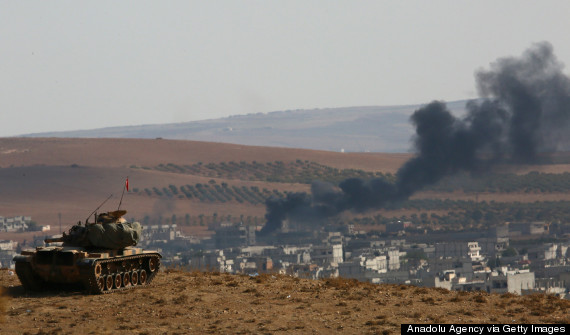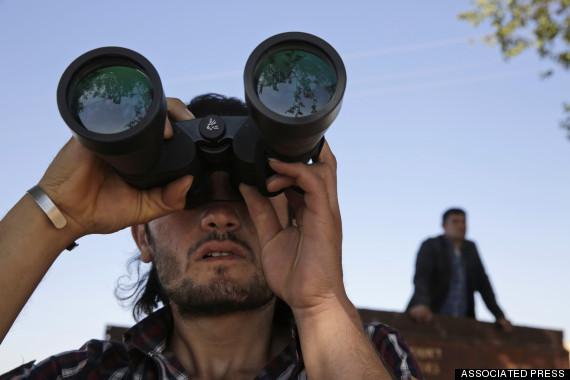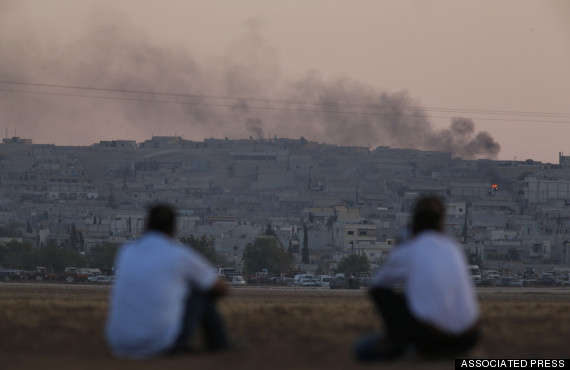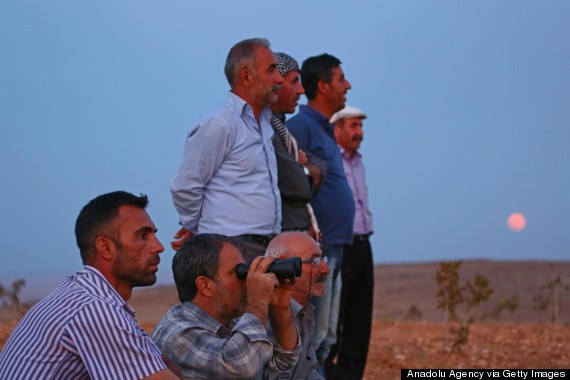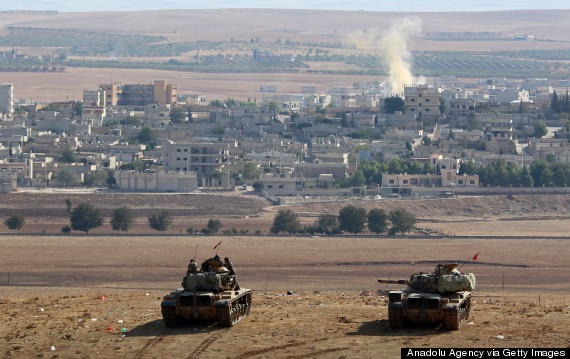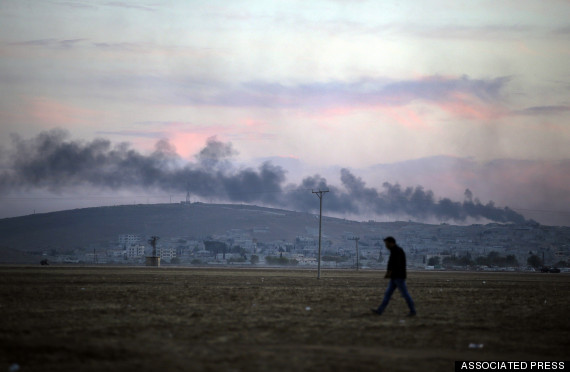 Support HuffPost
The Stakes Have Never Been Higher
Related
Popular in the Community