As a part of her campaign to save the Twinkie, Wendy Williams invited competitive eating legend Takeru Kobayashi onto "The Wendy Williams Show" (weekdays on Fox) to attempt set a Guinness World Record for the most Twinkies eaten in one minute. Kobayashi didn't have a tremendous mountain to climb: there was no record for most Twinkie's eaten on the books, so the people at Guinness determined that if he ate more than four Twinkies, Kobayashi would own the record to beat. But Kobayashi put those modest expectations to shame, and demolished a remarkable fourteen Twinkies in under a minute.
After greeting the crowd with Williams' trademark "How you doin'?" catchphrase, Kobayashi got down to the task at hand. With a Guiness representative on-hand to preside over the challenge, he swallowed each Twinkie in one bite, washing them down with a sip of water as if they were oversized pills. When the buzzer sounded after his one-minute binge, Kobayashi lifted the remaining plate of Twinkies over his head in triumphant celebration.
Anyone looking to challenge Kobayashi's new record should start stocking up on Twinkies soon, as the future of the cream-filled snack cake is in doubt after Hostess filed for bankruptcy in early January.
TV Replay scours the vast television landscape to find the most interesting, amusing, and, on a good day, amazing moments, and delivers them right to your browser.

Related
Before You Go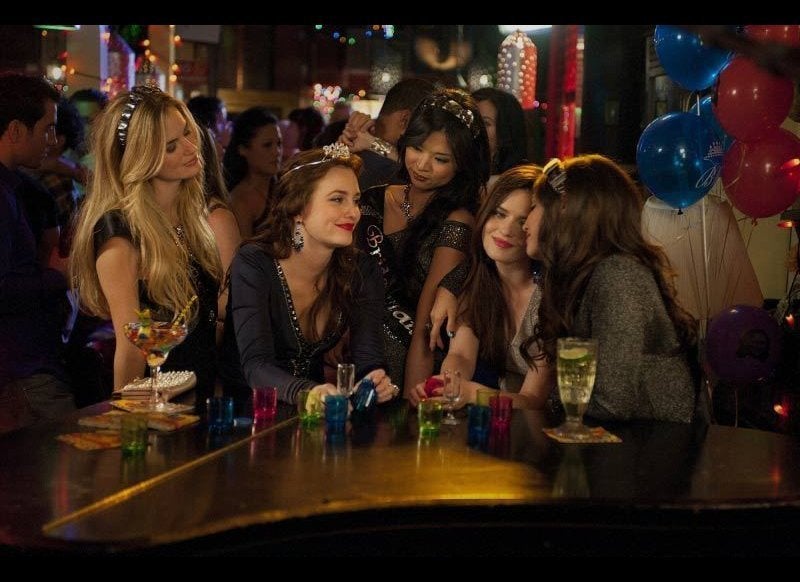 What's On TV January 23 To 29
Popular in the Community