When it comes to luxury pizza, we can't say that the pies at Domino's are the first that come to mind. But the fast food chain's Japanese arm may change that with its new Kobe Beef Steak Pizza, which as its name suggests is topped with Kobe beef.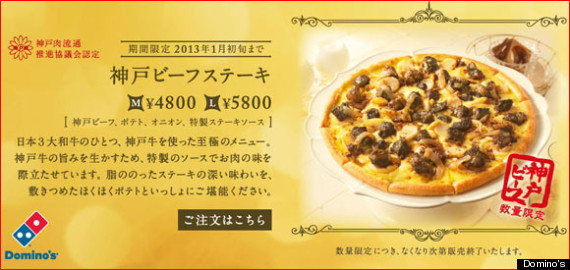 The Kobe Beef Steak Pizza won't be around for long; the promotion ends in mid-January. But we're not suggesting you hop on a plane to Japan just to try it. RocketNews24 admits that "it is conceivable that avid pizza fans may be left feeling that they have nibbled on great beef on a pizza base rather than a great pizza with beef."
Touche. For $66 (5,800 yen), we'd like our Kobe beef on a pizza that's actually as good as the toppings.
Related
Before You Go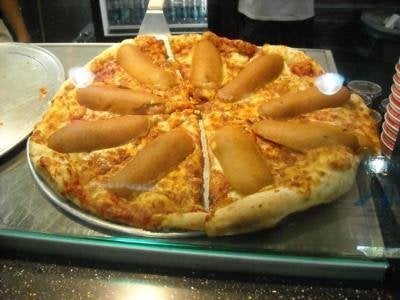 Most Bizarre Pizza Toppings