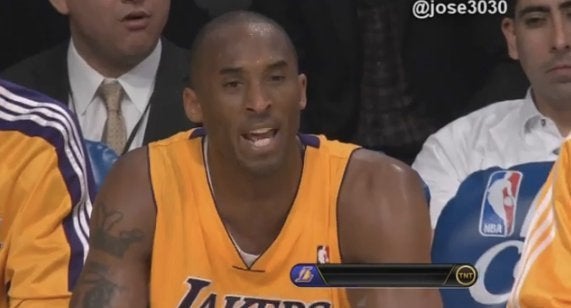 "What I said last night should not be taken literally," he said. "My actions were out of frustration during the heat of the game, period. The words expressed do NOT reflect my feelings towards the gay and lesbian communities and were NOT meant to offend anyone."
In the middle of the third quarter of the Los Angeles Lakers' 102-93 victory over the San Antonio Spurs on Tuesday night, Kobe Bryant received a technical foul for continuing to argue with the referee.
As Bryant made his way to the bench, he was visibly upset and shouted a homophobic slur at referee Bennie Adams.
TNT cameras caught the five-time NBA champion clearly calling Adams a "f--king f--got."
Scroll down to watch the video.
Related
Popular in the Community