Kobe Bryant said goodbye to the NBA on Wednesday night in really the only way he could have: By launching more shots than any other player since at least the 1983-1984 season, including a late jumper to take the lead.
Bryant took 50 shots in all during his final game as a member of the Lakers, connecting on 22 of them on the way to 60 points, the most by any NBA player in his final game, and even more than former teammate Shaquille O'Neal requested.
The Lakers came from behind to beat the Utah Jazz 101-96, but that was almost a footnote in a game that was more a celebration of Bryant's two decades in the league than anything else. The game plan was pretty simple.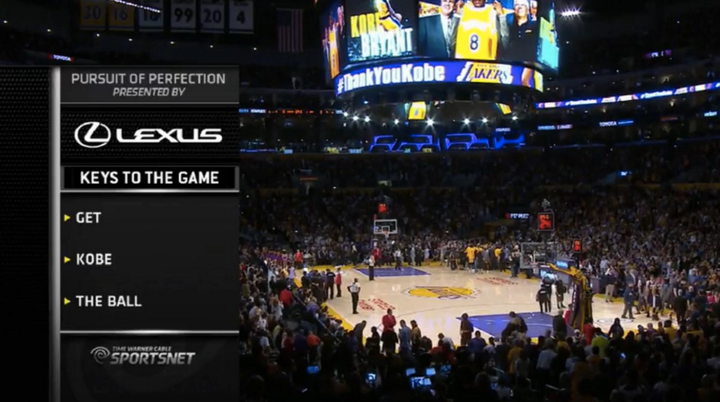 "I went through 20 years of everyone screaming 'pass the ball!' and on the final night they're like, 'don't pass it!'" Bryant laughed after the game.
The night was filled countless tributes to the Lakers star, including a video tribute to before the game that featured many familiar faces during Kobe's two decades in the league, including O'Neal Derek Fisher, Phil Jackson, Pau Gasol, Jack Nicholson and even Lamar Odom. Magic Johnson also celebrated Bryant in person, even anointing him the greatest Laker ever.
But in his final game, Bryant was able to make it about, well, the game, with spectacular play after spectacular play, albeit with a few misses along the way.
There was even a pretty great pass from the other team's three-point line.
And a few friends were there to pay tribute, too.
Bryant was drafted No. 13 in the 1996 NBA Draft by the Charlotte Hornets, who then traded the teenage shooting guard to the Lakers in exchange for Vlade Divac. He would go on to play twenty seasons for the Lakers.
Over his career, Bryant won five championships and two NBA Finals MVPs. He was selected to the All-Star Game 18 times and All-NBA First Team 11 times. And, of course, he scored, more than 33,000 points in all. Near the end of the game, there was really only one thing left for Bryant to say.
"What can I say? Mamba out."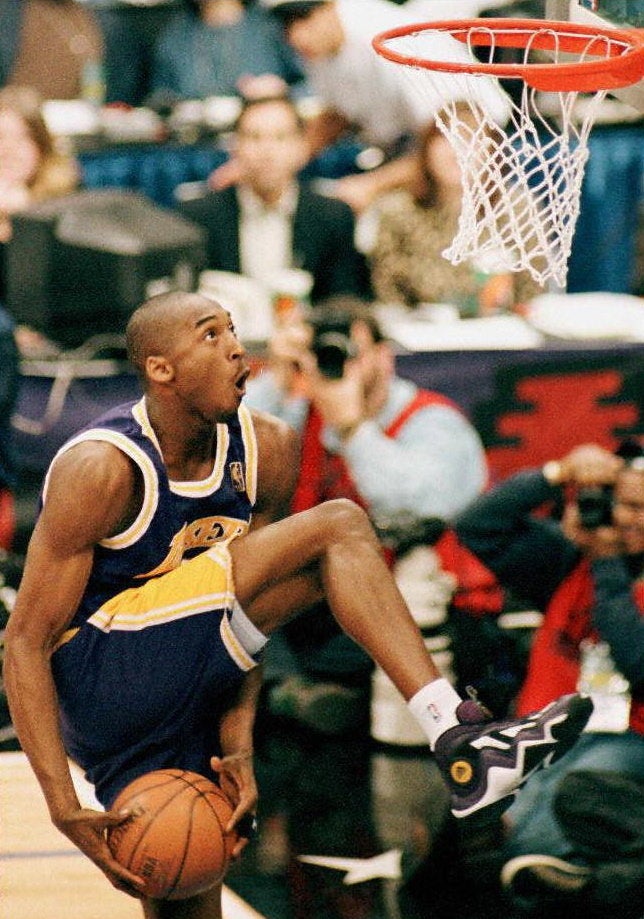 The Greatest Photo From Every Season Of Kobe Bryant's Career
Popular in the Community