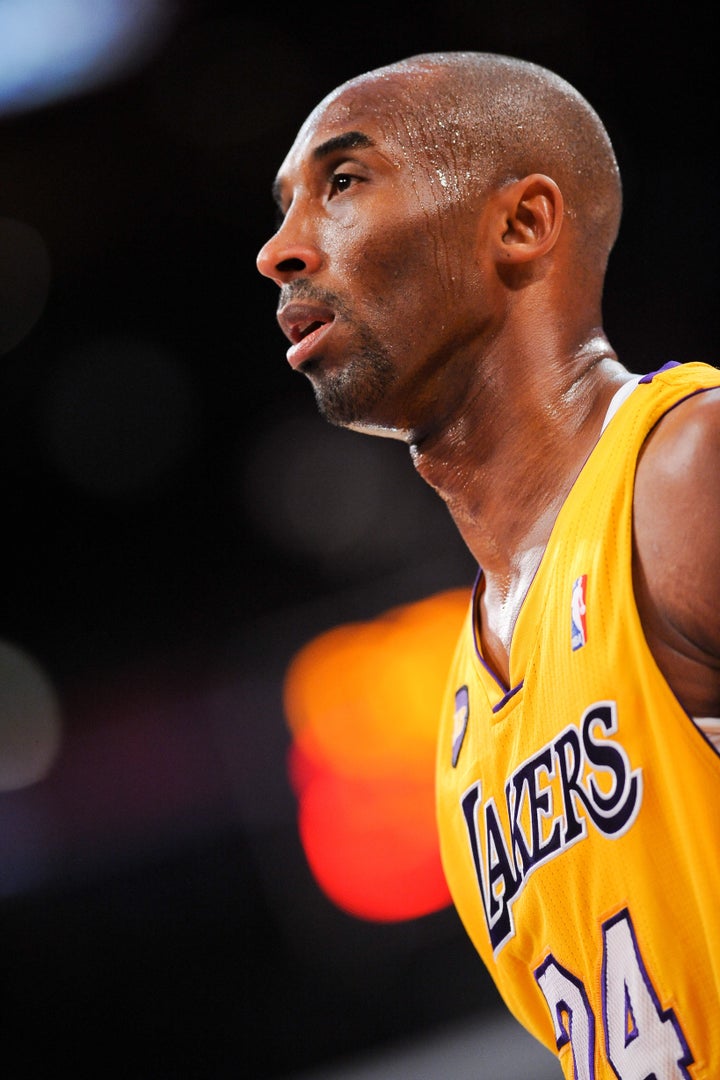 Basketball is not the same without Kobe Bryant.
As a kid growing up in the concrete jungle of Philadelphia, one begins to realize how important basketball is to a society. A society that thrives off of entertainment, creativity and the sheer enjoyment of watching greatness develop. Bryant is, to a generation that could not fully digest the Jordan era, greatness incarnated.
It does not need to be said how many championships, trophies, honors or distinctions fill Bryant's cabinet of personal accomplishments, the fans know. However, it does need to be said the cultural impact that a player of his caliber left on a newer generation that was thriving for their own connecting piece.
The 34-year old Philadelphian has been a staple in the basketball world since his days dawning the maroon and white sashes of the Lower Merion Aces in the late nineties. Following his senior season he entered the 1996 NBA Draft becoming the first guard to ever do so and the sixth player ever to attempt the feat.
Philadelphia will always remember the moment when Allen Iverson was selected first overall and Bryant thrown to the waist side. Bryant was eventually selected 13th overall by the Charlotte Hornets but was traded to the Los Angeles Lakers where his career was set in stone. Fifteen All-Star Appearances, 10 NBA First-Team Selections, 9 NBA All-Defensive Team nods, and countless playoff cameos only begins to describe the Bryant legacy.
But it is more than just the stats, the numbers, and the awards that truly make him great.
Over Bryant's 17-year career, he has created an NBA masterpiece. Almost like a pseudo-basketball version of a Leonardo Da Vinci portrait. Each Bryant game is a brush-by-brush painting of perfect body control. Each dunk and dribble a stroke-by-stroke eurostep which turns to a glance for a once-in-a-lifetime, momentary portrait of what is perceived as basketball excellence.
On Friday April 12, 2013 the world witnessed as a legend showed his humanity. Bryant tore his left achilles tendon and watched as his season ended and his career, for the first time, was threatened. Through reported pain and tears as he hobbled on crutches in the locker rooms of the Staple Center, Bryant looked vulnerable.
The thought of Bryant not being in a playoff series is the equivalent to eating a sandwich without condiments, lettuce, or meat. Postseason without Kobe is just bare bread devoid of the filling necessary to enjoy the meal or in this case what one is watching.
Usually when a player the caliber of Bryant combined with his age and this injury, the thought is that there is no return, that the player will be a shell of their former self. That thought should immediately be thrown off the table of mentioning.
Yes, it is true that given the aforementioned set of circumstances, those set of factoids are likely to be true. They would be true if this wasn't in fact one of the greatest scorers in the history of the NBA.
This is such BS! All the training and sacrifice just flew out the window with one step that I've done millions of times! The frustration is unbearable. The anger is rage. Why the hell did this happen ?!? Makes no damn sense. Now I'm supposed to come back from this and be the same player Or better at 35?!? How in the world am I supposed to do that??
I have NO CLUE. Do I have the consistent will to overcome this thing? Maybe I should break out the rocking chair and reminisce on the career that
was. Maybe this is how my book
ends. Maybe Father Time has defeated me...Then again maybe not! It's 3:30am, my foot feels like dead weight, my head is spinning from the pain meds and I'm wide awake. Forgive my Venting but what's the purpose of social media if I won't bring it to you Real No Image?? Feels good to vent, let it out. To feel as if THIS is the WORST thing EVER! Because After ALL the venting, a real perspective sets in. There are far greater issues/challenges in the world then a torn achilles. Stop feeling sorry for yourself, find the silver lining and get to work with the same belief, same drive and same conviction as ever.
One day, the beginning of a new career journey will commence. Today is NOT that day.
"If you see me in a fight with a bear, prey for the bear". Ive always loved that quote. Thats "mamba mentality" we don't quit, we don't cower, we don't run. We endure and conquer.
I know it's a long post but I'm Facebook Venting LOL. Maybe now I can actually get some sleep and be excited for surgery tomorrow. First step of a new challenge.
Guess I will be Coach Vino the rest of this season. I have faith in my teammates. They will come thru.
Thank you for all your prayers and support. Much Love Always.
Mamba Out
From his first start in 90s, to ringing in the new year in February of 2000 by rapping and nabbing Tyra Banks, to setting an NBA record in three-pointers made in a game, or his historic run of games where he scored 45, 48, 50,45, and 41, there will never be another player like Bryant.
There was a time in 2009 where he went into the concrete jungle of New York City and took over Madison Square Garden when he dropped 61 points and won the contest. Even though it was earlier in his career, he topped that number by becoming the first guard to ever break the 80-point barrier by scoring 81 in 2006 against the Toronto Raptors. There was truly none like him.
I think about the kids from my neighborhood in the Brewerytown section of North Philadelphia. I watch them jump to impossible heights, sticking their tongues out in disgusting and misconstrued variants, and hearing them yell "Kobe."
It is at that moment that I realize that every time he pulls a post move, during every impossible shot, the countless ridiculous comments and hearty smile; I am watching one of the greatest simply go to work.
As Nike executives find creative ways to mass market Bryant's return to the hardwoods of the basketball world by next autumn, something comes to mind. The Grammy-award winning band "Fun" made a song that perfectly depicts this disheartening moment in the Mamba's career.
The song called "Carry On" reads:
But I like to think
I can cheat it all
To make up for the times I've been cheated on
And it's nice to know
When I was left for dead
I was found and now I don't roam these streets
I am not the ghost you want of me

If you're lost and alone
Or you're sinking like a stone
Carry on
May your past be the sound
Of your feet upon the ground
Carry on
For the sake of the Lakers, kids that see you as motivation to keep fighting, and adults and the regular everyday man seeking entertainment after a hard day's work, carry on Kobe Bryant. Carry on.
Popular in the Community