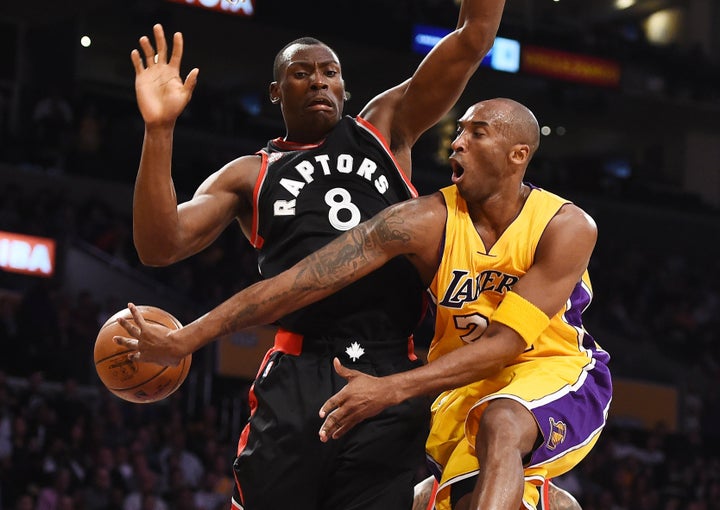 For years, Kobe Bryant's inclination has been to play the role of hero, to shoot his Lakers team back into the game whenever it has fallen behind. Now, embracing a new role a month into his 20th NBA season, Kobe Bryant has begun to stress the importance of sharing the ball -- of passing the rock to get the best shot, even at the expense of one's own stats.
Even the most casual NBA fan can identify that this switch is, of course, hilarious. And no, the irony is not lost on him.
"When I've become the voice of 'ball-movement reason,' you know you have an issue," Bryant said after the Lakers fell to the Toronto Raptors on Friday. "I never thought I'd see the day when I'd be the one preaching that stuff. That's crazy ... I can't believe I'm saying this shit. Are you kidding me? Like a kid that grows up and just starts sounding like his parents."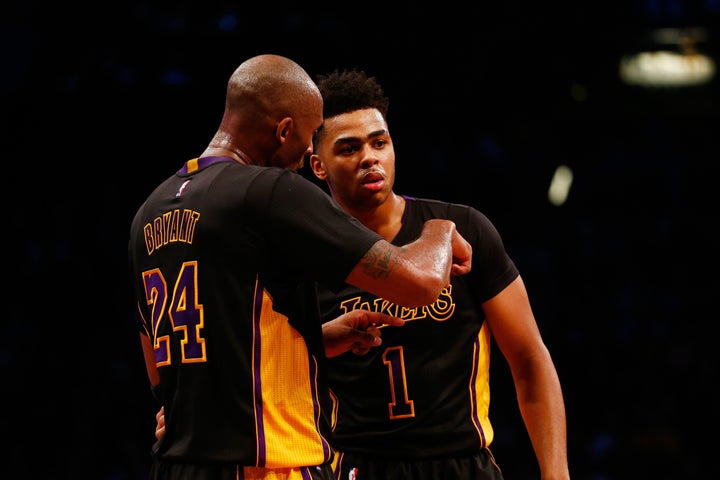 One of the most telling stats of Los Angeles' season is that Bryant -- who's been relegated to the small forward position to accommodate a developing backcourt -- leads the team in assists. And he's only averaging 3.7 dimes per game. The next-best on the squad is Marcelo Huertas, who plays only about a dozen minutes per night. Rookie point guard D'Angelo Russell -- the heir apparent to Kobe Bryant's throne -- is averaging just 2.9 assists per game. Jordan Clarkson, Lakers fans' other prayer for the future, is totaling two dimes a contest.  
Meanwhile, Los Angeles is off to one of the worst starts in franchise history, sitting on a 2-11 record. For the sake of the team's future, Purple and Gold fans better hope that players like Russell, Clarkson, Huertas and Lou Williams follow Bryant's lead, learning from a notoriously shoot-first player to spare the jumper and share the ball -- LA doesn't want to find out what the future will look like if they don't follow this unexpected advice.
PHOTO GALLERY
Kobe Bryant Through The Years
Calling all HuffPost superfans!
Sign up for membership to become a founding member and help shape HuffPost's next chapter