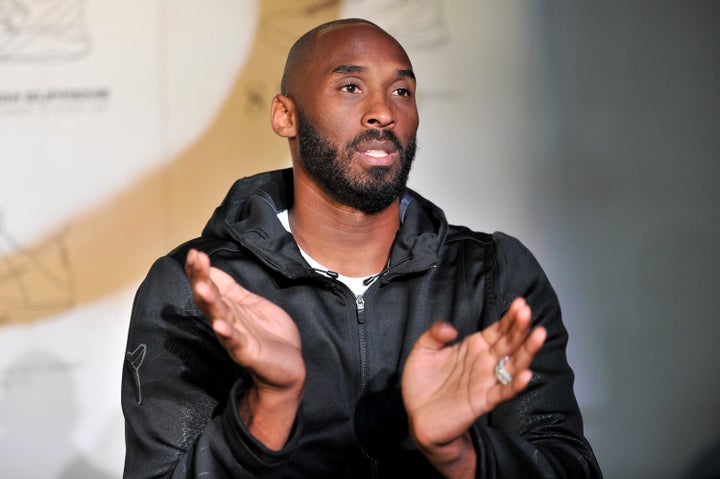 That's why Laker fans are doing everything they can to act like this season doesn't exist. Seriously, if the technology at play in "Eternal Sunshine of the Spotless Mind" was real, it would be selling like hotcakes in the Los Angeles metropolitan area. Bryant's coming off of three straight season-ending injuries, and, well, he's just not the same.
And so, because one of my editors hates me, I, a Lakers apologist, have been condemned to put together five of No. 24's worst plays from this year thus far. Why have I been forced to write a piece that makes fun of one of my athletic heroes? I don't know. Are these tears in my eyes? Yes. Does anything matter anymore? No. Whatever.
5.   Mugged in the State Capital 
Some excuses: DeMarcus Cousins has really quick hands. His defense has improved a lot lately. Kobe was running out the clock for a chance at the two-for-one. At least he dove for the loose ball, right? RIGHT!?
4. The Bank's Closed on Tuesdays
So he was off with this one. Sure. I'll give you that. But how could it have been helped? This guy worked all summer to get back in shape after yet another surgery last winter, and then a preseason leg injury forced him to the sidelines and out of condition. Kobe loves that jumper from the left wing -- and he's great at it, I promise! Remember when he hit this game-winner from that spot?
The glory days. Take that, editor of mine. 
3. Unrequited Love in La La Land
The Mamba has been plagued his entire career by teammates who just don't have his acute killer instincts. He really wanted to win this season opener. He was trying to bring the squad together. It is not his fault that today's teenagers -- read: the rest of the current Lakers roster -- don't respect the hands-in-say-win-on-three routine that all the G.O.A.T.s cherish. Pau Gasol would never have done this to him. 
2. Up, Under ... and Just a Bit Short
Okay, I know he got a lot of flak for this one, but it's really not that bad. Having already used his dribble and trying to slip past the 7-foot-tall Robin Lopez, Bryant pump fakes and sidesteps the center, flipping up the shot with his left hand. Sure, he doesn't draw iron, but he was off-balance! And that's exactly what I told the group I was watching this game with! Repeatedly!
1. Preseason Thrust and Rust
OK, I'm done. I completed the assignment. Are you happy now? 
PHOTO GALLERY
Kobe Bryant Through The Years
REAL LIFE. REAL NEWS. REAL VOICES.
Help us tell more of the stories that matter from voices that too often remain unheard.