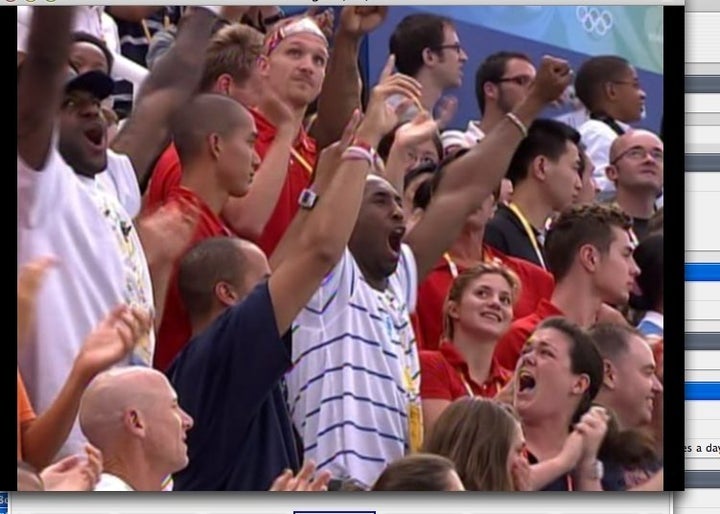 "Redeem Team" captain Kobe Bryant and LeBron James took a break from basketball over the weekend to watch Michael Phelps swim towards his historic 8th gold medal in the 4 x 100 Medley realy.
Today Phelps returned the show of support by going to the locker room and meeting the players of the US basketball team. Kobe took a moment to talk to NBC about how exciting it was to watch Phelps and how he hopes to share in the gold medal winning. While NBC showed footage of LeBron and Kobe cheering the race, Kobe gushed, "Me and LeBron both just felt like fans for a while. It was incredible."
Bonus: The awesome Nike ad featuring the Redeem team and Marvin Gaye singing the national anthem has an extended version.
Watch:
Popular in the Community