Kobe Bryant is 36 years old. He has been in the NBA for over half his life (not to mention the years he spent with Team USA). This is almost inconceivable, but on top of that he's returning from a devastating knee injury that cost him pretty much an entire season. He also suffered a torn Achilles tendon not too long ago.
But critics like those at ESPN are failing to acknowledge Bryant's long history as one of the game's most predatory scorers and lethal clutch players.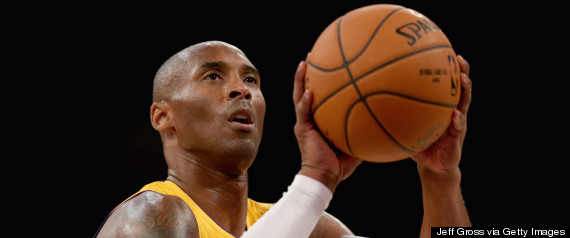 The first thing that stands out about Bryant is how he, now in his 19th season, has altered his scoring style to adapt to his athletic limitations. No longer able to get to the rim at will, Bryant has become an excellent mid-range shooter with a potent post-up game. Two years ago, he averaged over 27 points per game on 46 percent shooting, which was his most efficient mark since 2007. In that same season, he tied his all-time high by averaging six assists per game -- and with a roster bereft of scoring talent -- and averaged 29 points and 8 assists through a 7-1 stretch that propelled the Lakers into the postseason.
The Lakers' 2014 roster may be just as bad as in previous years, because the 40-year-old Steve Nash has little, if any, left in the tank, while Pau Gasol, the team's best pick-and-roll big, has gone to the Chicago Bulls. But that has little to do with whether Bryant remains an elite shooting guard.
In response to the scathing piece by ESPN, Bryant said, "Stay focused on the bigger picture and things are never as bleak as they seem at the time. I just kind of roll with it." The ability to shut out distractions has long been one of Bryant's most impressive traits. When he was fighting off charges of sexual assault during the 2003-04 season, he would routinely fly back from court hearings to play in night games, and he put together one of his statistically finest seasons.
This year, success for the former MVP and five-time world champion will be determined, in part, by his willingness to play off the ball. Nash, though he has faltered somewhat with age, remains a maestro with the basketball, but he's also a point guard who desperately needs the ball to be effective. Bryant has long been at the top of the league in total usage, and that has worked. Newly minted head coach Byron Scott has said he doesn't want the Lakers relying on the 3-point shot -- instead, he wants the team to focus on putting pressure on defenses by playing an attack game.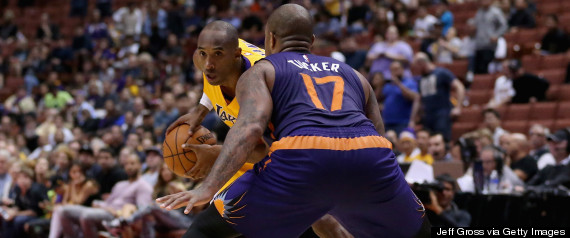 That philosophy meshes beautifully with the selection of Julius Randle. Randle, a lottery pick, is a relentless attacker from both the high and low post, and a power forward who should be able to open up the floor for Bryant's patented two-dribble pull-ups. Gasol's replacement at the four, Carlos Boozer, is adept at the screen-and-roll game as well, and should give Bryant enough of a threat to allow for clean looks. But all of this hinges on Bryant and the trust he has in Scott to make his life as easy as possible. We already know that the Lakers are not contenders -- far from it -- but we also know that doubting No. 24's prowess has never been a smart thing.
To do so now, even though Bryant just finished knee surgery and is on the wrong side of 30, would be equally foolish.
CORRECTION: A previous version of this article misidentified the Lakers' current coach as former assistant coach Brian Shaw, who is currently the head coach of the Denver Nuggets. The current Lakers head coach is Byron Scott.
Email me at jordan.schultz@huffingtonpost.com or ask me questions about anything sports-related at @Schultz_Report, and follow me on Instagram @Schultz_Report. Also, be sure to catch my NBC Sports Radio show "Kup and Schultz," which airs Sunday mornings from 9 to 12 EST and 12-1 for fantasy football, right here.
REAL LIFE. REAL NEWS. REAL VOICES.
Help us tell more of the stories that matter from voices that too often remain unheard.
BEFORE YOU GO
PHOTO GALLERY
Amazing Sports Photos