Enamored by the Art Kibbutz folks-in-principle, Israeli-born Kobi Arad has developed an inimical virtuosity in his propensity-provoking sweeping finger-work, frenetic manhandle and remarkable cathartic release on the keyboard. His seminal style defies the traditional descriptive categories such as Jazz, Pop, Classical or even a synthesis thereof - as he allows forth all that is unique in improvisational mode, sound vibrations and atmosphere. He is renown in Israel as having played on IBA (National radio there), on having a doctorate from the New England Conservatory and having performed at Lincoln Center, Bryant Park, the Blue Note and other notable venues in NYC; this is with his the Kobi Arad Trio; he has arranged / transcribed for Hal Leonard, composes for symphony orchestras and has published some 30 albums. One may say that his music has its seeds in Third Stream Jazz / Classical fusion, but Kobi's solo playing defies the neat boxes of musical categories and genres - as he remains an impresario in all his keyboard work-around - a genuine virtuoso on the ivory and ebony.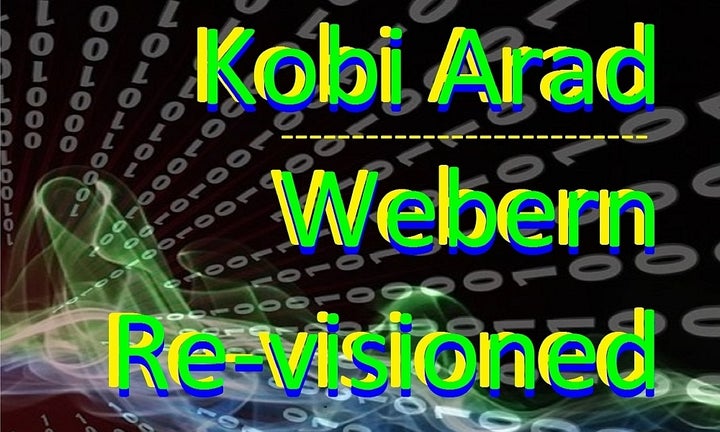 Anton Webern, one of the 20th century pivots - condensed a whole Narrative and Heroic Poetry into a plaintive sigh. His work contained no linear trajectory and like a rocket which disintegrates in the stratosphere, and then descends into a million pieces - his entire history is a long- sustained wail. I remember those melodramatic terror suspense Black & Whites of the '50's and a young dissolute protagonist, whose lovesickness for the transcendent remain unrequited of his amorous love for an idyllic woman. But all in all - to vindicate the Divine Justice his shattered heart had upon his erudition on Renaissance Polyphony, is as deeply mellifluous as a choir of voices of a French Motet or English Madrigal singing to the loftiest spheres in the wake of that Eternal disillusion; the vainglorious Quixotic realms become disenchanted and real with a paroxysmal of strings -- and the ever present Cello's lugubrious notes scratch and well up the Songs of fertility and libido; procreation and unabashed lovejoy. All the austerities of Medieval asceticism and monasticism find liberation in the Erotic modes of art in Elizabethanne sonnets and stage drama of Marlow & Shakespeare, early Schoenberg and Webern.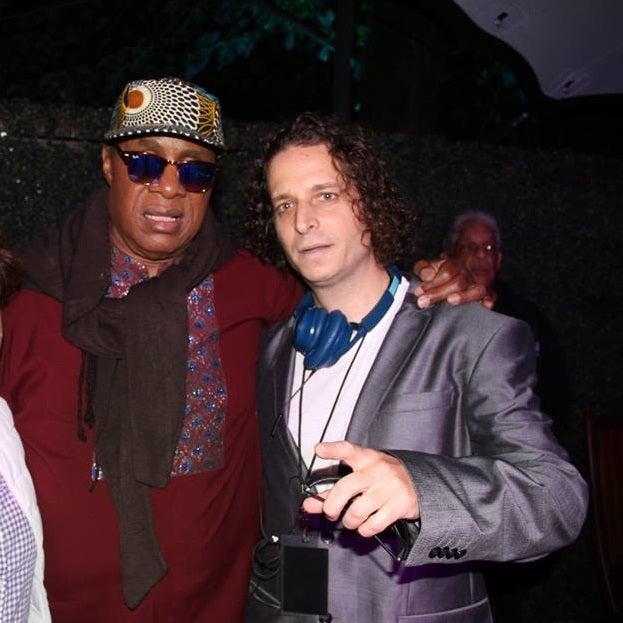 Kobi Arad just revisits the Webern phenomenon, perhaps the greatest musical one of the 20th Century - and addends to it some Third Stream Improvised Korg Synch, perhaps Vibraphone arpegiated chords, with an ephemeral reverb delay like the old analogue sound on sound of a milked end delayed playback; head of a reel to reel tape recorder - in his post-Romantic Jazz / Pop / Classical fusion. He chimes upon us the most placid resignation from the Lifestyle unworthy of our lofty Neshamah, (Divine Soul) and in the condensed and charged tones - permits the spontaneous vibration of his well charted architectural draft, with some ephemeral slaps and a slight of the virtuoso Jazz / Pop / Classical pianist's palm and fingertips, to pull out a Cryptic Rabbit his magicians top-hot.
Yet Dr. Arad is not in any way hinged here - but rather very ecomical and deliberate in the texture and season of the Webernian angst, melancholy and maniacal rude arousals from incredible but elusive sublime & esoteric titilatiom of REM sleep; he interprets that with colorful exuberant epidermis to deck the bones with the ambient sinews and ligaments skin of a sublime resignation to a higher Divine force - over layers of Webern's deeply wistful stringed voices. This is done with "Tu Be Av" percussive insouciance - that of a boy seeking to alarm his - prospectus bride, dancing for her. That he also wants the fertility of a lover-bride musical production brings closer it's orogeny with it's charming allurement.
Kobi Arad is also of the Webernian school though really a disciple of the Cubist artists who shatters into fragments gestalt configuration, with no beginning or end --- front or back, perceptible in this sonorous sadness with a sting like Cupid's arrows. Arad here is not obtrusive at all. Here texturing rather visibly some of his own modern Third Stream attire on the plaintive expressionist Webern.
This is again another example of the diverse stylist elasticity and all-encompassing synthesis of so many musical genres of this modern-day; laid out by an impressionist in musical strokes and painted colorful tones - of today's composer-virtuoso, of non-parellel -- Kobi Arad. He borrows much versatility from so many streams, using his anxious and manic inspiration - you begin to wonder how he sleeps or finds time to demonstrate the Cosmos Fantasia of his musical fluidity - alongside with the solid jetty and shoreline of dreams or complacency of sleep.
Related
Popular in the Community