'Cosmos - Fantasia for Organ Solo', composed and performed by Kobi Arad - is an extraordinary homage to the Bachian stylistic rapture, which seemed to define the use of that instrument then, at the onslaught of the Classical musical Era (then employed as an Ecclesiastical one).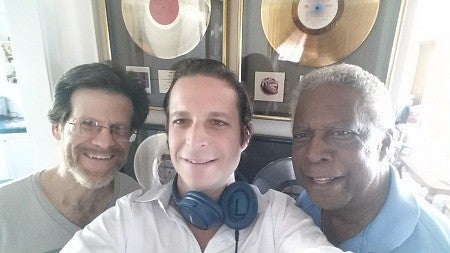 Kobi Arad is as a contemporary Bach & Mozart in one; at once Innovative in seminal-unprecedented fusions of Orchestral instruments. As he often does replace the voicing of a pipe organ with a Harpsichord, Piano Forte or Korg Synch - he represents the apotheosis of a modern composers' prodigious calling to synthesize diverse genres and to compose one's unifying Fantasia of Hadyn, Mozart, Beethoven and Strauss. A reminisce of their day -- from 19th century until the 21st, bearing with the remarkable innovation of all manner of electronic instruments, looping motifs, recoded, rhythms, polyrhythms, melodic segments, monophonic chant, polyphonic motets synthesizing vibrations and tones inside the ear of a keyboard. These styles - are computer generated and translated into the seminal mind the first classically trained Third Stream Jazz / Classical impresario extraordinaire pianist- composer in music Kobi Arad.
What is remarkable about his 'Cosmos -Fantasia for Organ Solo', is that Dr. Arad's musical Cosmos explores the "Infinite" - which he purposes to convey in his euphoric arpeggio sweeps and mastery of melody with which he navigates, tempers and sweet-spices his descent into the gravitational force field of some anxious, unnerving pernicious and unchartered territory. It is indeed unprecedented (many greater critics will agree) in musical history. The dalliant dance of his fingertips, phalanx and palm, vindicate Wallace Steven's Poetry collection title, "Palm at the Edge of the Mind" and all and all - a Bartok, Shoenberg, Gunther Shuller, seem to have found their exemplar and protégé in Kobi Arad. Yet just as the Navigator of a new world breaches all previous frontiers - Dr. Arad seems to do so with this Magnum Opus, as in other ways with all his composition.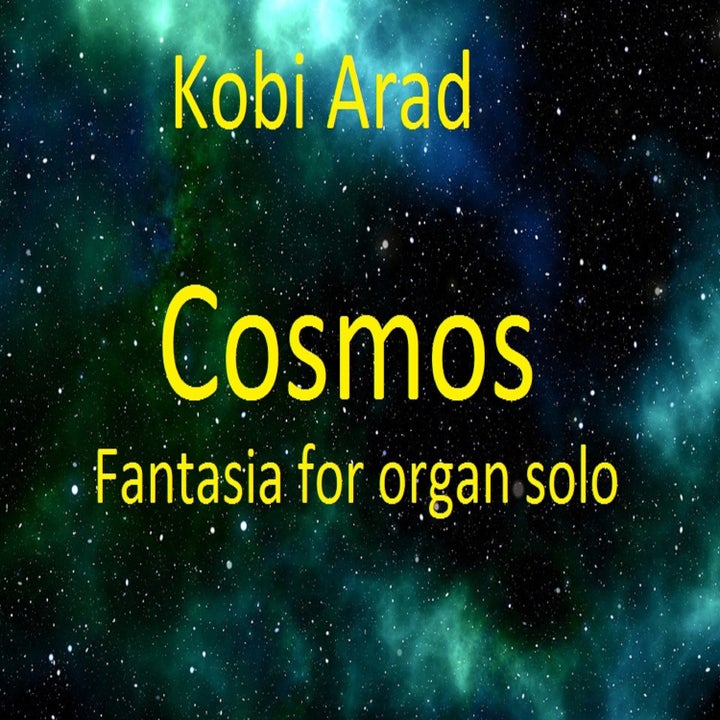 Mahler said that a musical composition is really as a slow Improvisation while Dr. Arad follows up to define the Improvisational -- to "take the solid architectural construction of Composition and liquidate it into a continuous flow of vibrations." Could this great activity of the ex- temperaneous performing art transcend thereby the "slow improv" of a Mahler, Holst, Debussey, Brubeck? Some have likened Kobi Arad's prolific and remarkably seminal work to Herbie Hancock, and to Stevie Wonder's Innervisions - but I can not review here the comparison.
I have personally encountered Mr. Arad's phenomené at a Summer Camp Eden Village, and found it curious in that large auditorium - that a pianist could master a Baby Grand Piano in one hand and an old Rhodes electric piano in the other. Immediately, I heard sounds and rhythms that defied descriptive categories, and just as language is poor to convey the impressions of sound waves in general - I felt it necessary to videotape Arad's delight back in 2013. Ever since I've been thusly enamored with these frenetic sweeping arpeggios and downward long-haired waving of the head, as Kobi manhandles the weighted keys and Ivory.
Arad started in his youth to have a love of the priapic and tribal African music drum beats. A native Israeli from Haifa, he had his share of the sensual magnetism of Arabic musical influences so common there. Indian music more involuted than the former, so primal and animistic where it portends to the Divine and Contemplative. Arad's has joined forces with Ikhlaq Khan, a renown Indian Sitarist who seems to hone in on the Divine spark in a musical venture. Arad, for instance, has sought musical symbols (Kabbalistic significance) and their analogy to the four elements that constitute the natural world -- Streaming Water, Fire, Earth, and Earth.
Having performed with his Third Stream Improvisation trio at such places as the Blue Note, Lincoln Center Jazz festival, Israeli National radio, Bryant Park as well as collaborating on projects with Stevie Wonder and in cahoots and parlance with Herbie Hancock, Chick "Armando" Corea & other kindred spirits - Arad has their fond approval to evolve in his adventurous and unitary way. Dr. Arad's Third Stream improv notoriety shall only catch like wildfire with about 30 albums under his belt and his religious perseverance to compose & perform with his popular New-Jazz Improv trio.
Kobi is also a member of the Grammy voting team and is the only virtuoso pianist and composer to have received a doctorate in music within the field of Third Stream. At present Arad's technique whether classified as Avant Garde, Third Stream Jazz or Classical fusion - is a non-parallel; and that what he calls the sacred tool of his Soul - his keyboard work - is perhaps without equal in the 21st century.
Related
Popular in the Community