Charles and David Koch may be annoyed at Senate Majority Leader Harry Reid (D-Nev.), who has made it his mission to elevate the billionaire industrialist brothers to the highest level of political villainy. But when it comes down to it, the biggest issue weighing on the Kochs' network of wealthy conservative money men is something entirely different: liberal money.

At a private retreat on June 16 in Dana Point, California, Mark Holden, general counsel of Koch Industries, the Kochs' privately held company, delivered a disquisition on the overwhelming power of rich progressive donors lined up against the meager resources of the oil barons and their network of elite allies. His speech, an audio recording of which was obtained by Lauren Windsor's YouTube show The Undercurrent and provided exclusively to The Huffington Post, was titled "The Opposition: Understanding Their Strategy and Infrastructure."

Holden's talk focused on the Democracy Alliance, a network of wealthy liberal donors who strategically steer money to a set of hand-picked progressive groups. Holden told those assembled that "we've been able to learn a lot more details about them in the last couple of months from documents that someone in the group, Democracy Alliance, left behind at their last seminar."

Holden went on to note the group's hypocrisy in not disclosing its own donors while advocating for a more transparent system and criticizing conservatives for relying on secret donors. He added that most of the groups for which the Democracy Alliance recommends funding are nonprofits that also don't disclose donors.

The threat from the Democracy Alliance is especially daunting, Holden said, because of a sympathetic mainstream media and a close relationship with organized labor that gives the group massive firepower. Holden claimed that the Alliance plans to steer roughly $40 million toward its favorite causes in 2014, and that together with a host of other numbers connected to Democratic spending and big labor, progressive groups will have an estimated $2.2 billion at their disposal by the time of the November midterms. Holden added that he may have done some significant double counting by adding labor money to Super PACs largely funded by that same labor money, but he concluded that, either way, liberals have a fortune with which to hammer the Kochs.

"What we have is a drop in the bucket compared to the left," Holden told his wealthy audience. "And they outnumber us. They outnumber us by a lot. So why do we get all the love? We know this, right? We talk about it all the time. Because you're effective."

"They have 172 groups, 172," Holden said, referring to a document obtained by The Washington Free Beacon. "I was really bad at math, but 172 is a lot more than 31."

Holden's mention of "31" was a reference to a number of Koch-supported groups, but when it came to the 172, it wasn't clear if Holden didn't understand the way the Democracy Alliance works or if he was purposely inflating the group's power in order to inspire his audience to donate. The 172 groups are simply a list of organizations that do progressive work, though they are not part of the elite list of groups the DA is working to direct funding toward. That list includes only 20 groups. Holden also said that the Alliance "must have run out of names because MoveOn" isn't on the list. MoveOn, however, is funded only by small donors, not the wealthy types who frequent Democracy Alliance gatherings. Holden seemed unable to believe that a bottom-up group like MoveOn could raise as much money as it does.
The Democracy Alliance list also includes only a small number of groups that are active in running advertising attacking candidates, which is a central function of the Koch political network. Approximately 10 of the Democracy Alliance groups have reported campaign spending to the Federal Election Commission in the 2014 election or in the previous cycle.
Further complicating Holden's $2.2 billion number are his claims that super PACs and PACs have already spent $400 million, and that Democratic-linked super PACs and PACs have spent another $1 billion. These numbers are far from realistic.
According to the Center for Responsive Politics, super PACs have spent $116 million and Democratic Party-aligned super PACs have spent just $59.6 million on federal elections in 2014. Traditional PACs, those not accepting unlimited contributions, have spent only a pittance thus far.
Holden offered effusive praise for the messaging and strategy of the Democracy Alliance.

"They stay on message," Holden said, "and have everybody in line. Their bottom line is not that different than ours, but in some ways they're much better at it."

Gara LaMarche, the head of the Democracy Alliance, told HuffPost he was surprised at the apparent fragility of the Koch network.
"Who knew that billionaires spending hundreds of millions of dollars on elections to advance a corporate agenda could be so insecure?" he said. "We appreciate the Koch brothers' backhanded compliment that our 'vast network' has a similar 'bottom line' to theirs, but that we're 'better at it.'"

Koch Industries is one of the largest privately held companies in the world, and Charles and David Koch are worth a combined $72 billion. The closest liberal equivalent, the environmentalist Tom Steyer, is worth $1.5 billion. (George Soros, who Forbes estimates is worth $24 billion, is richer than Steyer, but gives less to electorally focused efforts.)

But while the Democracy Alliance has steered tens of millions toward groups this year, the Koch network is prepared to spend $290 million in November's elections.

In an email to HuffPost, LaMarche argued that it was unreasonable for Holden to compare labor money, which comes from workers collectively pooling their limited resources, with the money being spent either by Democracy Alliance partners or members of the Koch network.
"What they think of as 'special interests,' our labor allies, are nurses, teachers, restaurant workers and other women and men who are the backbone of the American economy," he wrote, adding that while the Koch network's spending furthers the business interests of the Kochs and the other wealthy business owners, liberal donors are spending money to raise their own taxes and otherwise work against their own economic interests.

"The real difference is this: Democracy Alliance donors will probably always be outspent by our counterparts on the right, but our partners are wealthy individuals and families working for a world in which their money will have less of an influence on politics, and where every American has the opportunity to succeed," LaMarche wrote.
UPDATE, 1:35 p.m. -- Holden provided the following statement in an email to HuffPost:
The Democrats and the Left like to strictly protest about "dark money" and assign it to a set of activities undertaken only by conservative/libertarian-oriented 501(c)4 groups. They neglect to mention the activities and deep pockets of the Left.

The reality is that the left's activities, especially by the American Constitution Society, the Natural Resources Defense Council, and the Center for American Progress all have a profound impact on our country's electoral politics and public policy. The presentation in question focused on the Democracy Alliance because they are much bigger in scope, and have more reach with its network's ability to spend money in ways that have important (but sometimes overlooked) consequences for our country.

It is important that if there is going to be a discussion of these issues, then it needs to be a full, open, and honest one, which includes the Left and the huge impact that Democracy Alliance and its network have.
This article also has been updated to note that George Soros is richer than Tom Steyer, but gives less to electorally focused efforts.
CORRECTION: This article has been updated to correct the spelling of Gara LaMarche's last name.
Support HuffPost
The Stakes Have Never Been Higher
Before You Go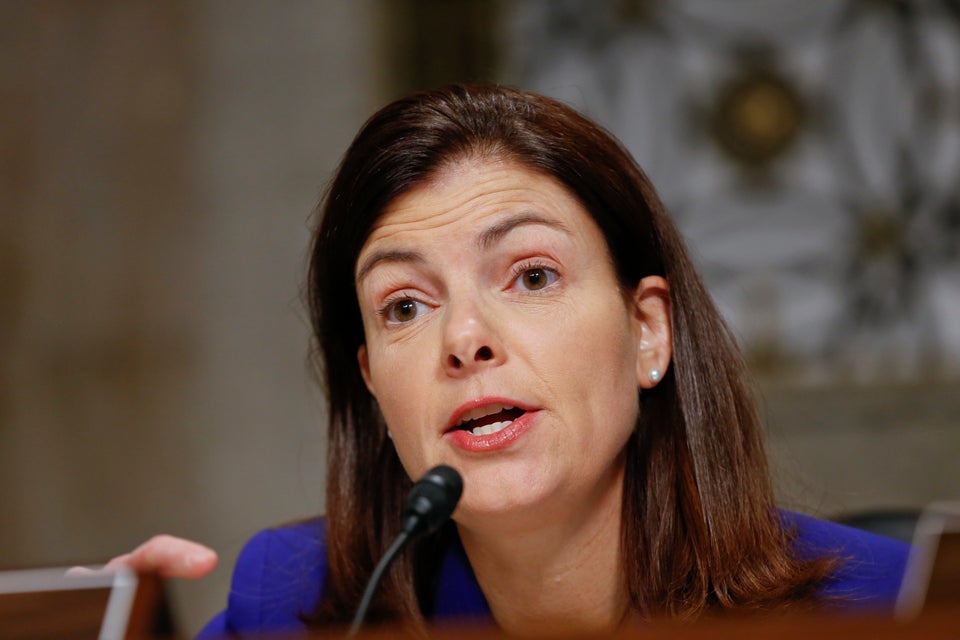 GOP Women In Congress
Popular in the Community