WASHINGTON -- A new report from the Democratic opposition research group American Bridge's Bridge Project describes the way Charles and David Koch, the influential conservative billionaires, put their vast resources into actions that exacerbated the impact of Hurricane Katrina and stalled the Gulf Coast's recovery.
The report, released Thursday, highlights the Koch brothers' influence on the region before and after the storm, including constructing and operating pipelines that destroyed wetlands south of New Orleans and attempting to obstruct legislation that would have aided the recovery.
The report describes a federal class-action lawsuit claiming that Koch Pipeline Company and other major oil companies were "partly responsible for the destruction of 1 million acres of marshlands and also for millions more acres of dying marshland." The destruction of the marshlands eliminated New Orleans' "natural protection against hurricane winds and storm surges," according to the lawsuit. The case was later dismissed because a judge deemed it "ambitious."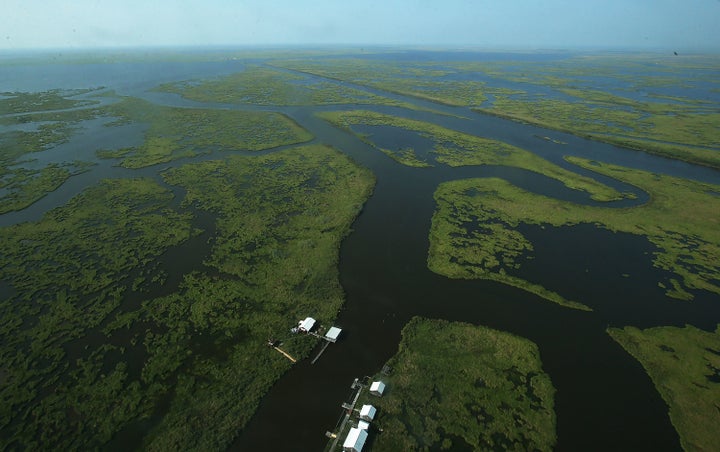 The Bridge Project also details an unsuccessful Koch-backed legislative effort to oppose a bill that was intended to promote recovery by limiting premiums for flood insurance. The Homeowners Flood Insurance Affordability Act sought to place a limit on rate increases for people at higher risk of being affected by hurricanes and other damaging storms.
The Koch-funded conservative advocacy group Americans for Prosperity and other conservative organizations signed a letter in February 2014 urging GOP lawmakers to oppose government intervention in the flood insurance market by voting against the bill. (The legislation had the support of then-Rep. Bill Cassidy (R-La.), whom AFP supported in his successful 2014 Senate campaign.)
As the Bridge Project report points out, AFP defended itself by touting its support for an amendment to the bill that would have slowed down the insurance rate increases. However, the conservative groups sent the letter opposing the bill a month after the amendment had been shelved.
Though some of the findings in the report have been documented previously, it highlights the Kochs' extensive political and economic influence. The findings add to the long list of instances of the brothers' network of conservative groups attempting to obstruct environmental legislation. Koch-backed groups have advocated against state-level proposals that incentivize companies to invest in renewable energy. On the business side, their companies have shut down oil refineries and factories in several states, which many critics have alleged were efforts to avoid incurring environmental cleanup costs.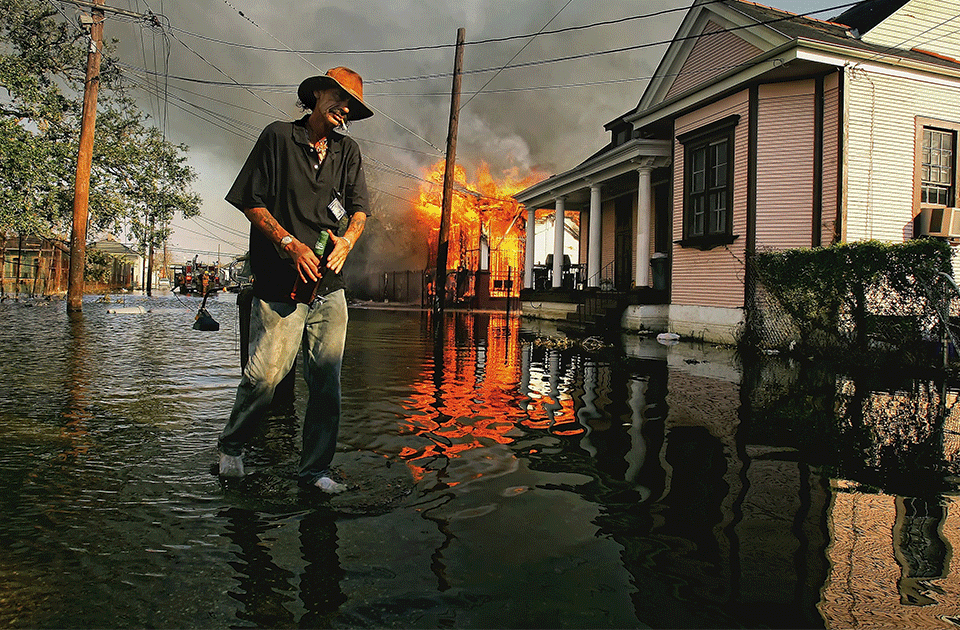 GIFs Show Transformation of New Orleans 10 Years After Katrina
Popular in the Community