 WASHINGTON -- Americans for Prosperity, the conservative advocacy group backed by the Koch brothers, released an attack ad on Wednesday criticizing Sen. Mark Begich (D-Alaska) for his support of the Affordable Care Act.
The commercial features an unidentified Alaskan voter, who is actually an actress living in Maryland, according to The New York Times. In the ad, the actress blames Begich for breaking his promise to Alaskans.
"I trusted the president and Senator Begich … Now millions are losing their health care … costs are going way up," the woman says. "Senator Begich didn't listen. How can I ever trust him again? It just isn't fair. Alaska deserves better."
The actress is a Maryland native named Connie Bowman who does commercials, voice-overs and print ads.
"I'm just an actress," she told the Times on Wednesday.
Political advertisements often use professional actors. But pretending to be an Alaska resident to offer criticism crosses a line, according to Begich's campaign, which called the commercial an unfounded attack from a non-Alaskan.
"Today's misleading ad from the Koch brothers is just more evidence that even billions of dollars can't buy integrity," said Rachel Barinbaum, a spokeswoman for Begich.
On Wednesday, the billionaires Charles and David Koch announced Americans for Prosperity's $4 million anti-Obamacare advertising campaign, which targets six vulnerable congressional Democrats -- including Begich -- for supporting the Affordable Care Act.
"We want to make sure Obamacare is the number one issue they're thinking about," Tim Phillips, president of Americans for Prosperity told The New York Times. "We believe repealing Obamacare is a long-term effort, and a key part of that effort is keeping it in front of the American people night and day."
Begich, a Democrat up for reelection in a red state, announced legislation on Tuesday calling for the creation of a new category of "copper" insurance plans within Obamacare that would offer consumers lower premiums with higher out-of-pocket costs.
"I have never been shy about calling for a fix when it is needed and this new bill is just one of the ways we can –- and should -- make the health care law work better for Alaskans," Begich said Tuesday. "These 'copper plans' are just common sense -- more choices and lower premiums means more control for Alaskans."
UPDATE: Thursday, Nov. 21 -- AFP Alaska spokeswoman Heidi Gray said in a statement:
"While Sen. Begich is focused on the residence of an actress in a TV ad, thousands of Alaskans have lost their health care plans despite promises from Sen. Begich to the contrary. Alaskans deserve an answer about why he would continue to doggedly support a law that is leading to less choice, higher premiums, and more bureaucracy.

"The Senator can say he wants to 'fix' this law, but he already voted against a bill in 2010 that would help keep health plans grandfathered in. Once again, his focus is on politics, not real people."
Before You Go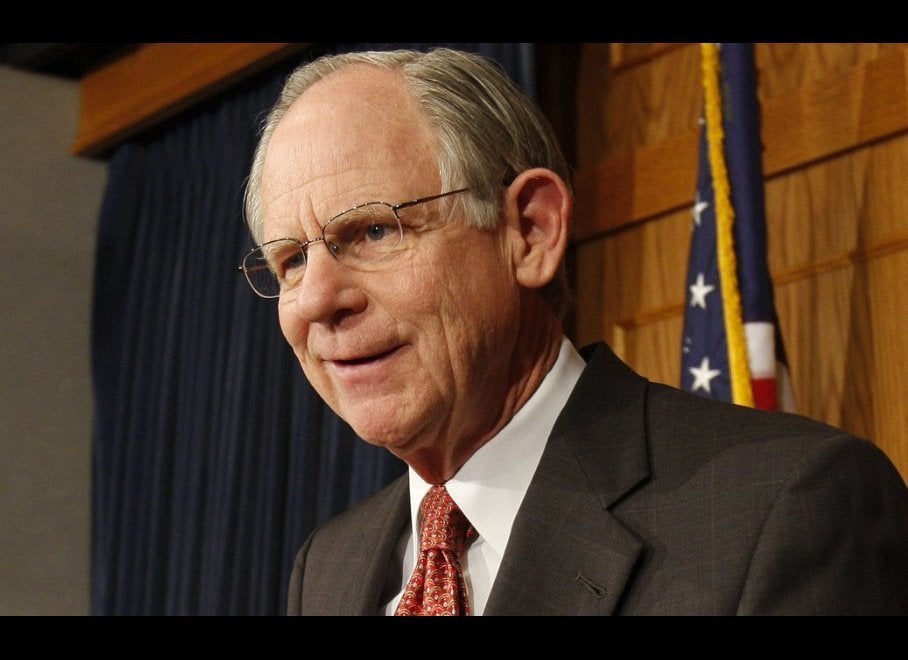 Tea Party Casualties
Popular in the Community