North Carolina may soon adopt a social studies curriculum developed by the Bill of Rights Institute, which receives funding from the billionaire Koch brothers.
The North Carolina Department of Public Instruction proposed on Wednesday to "highly recommend" social studies material from the Bill of Rights Institute, according to the News & Observer, a Raleigh-based newspaper. The institute describes itself as a "not for profit charity focused on providing educational resources on America's Founding documents and principles."
North Carolina law requires the state's Department of Public Instruction to have a curriculum to teach founding principles of the United States, though teachers are not required to use it. June Atkinson, the state school superintendent, told the News & Observer that the department could not find a group other than the Bill of Rights Institute to help develop the curriculum.
While the curriculum has not been officially approved yet, the department signed a $100,000 sole-source contract with the institute, meaning that no one else will be involved in developing the curriculum.
The Bill of Rights curriculum has been criticized for having a libertarian slant. Common Dreams, a progressive news site, says that the curriculum promotes the "message that individual owners of property are the source of social good, their property sacred, and government the source of danger."
Atkinson added that the Bill of Rights Institute curriculum was created with help from state educators, who gave feedback and suggested changes.
The Bill of Rights Institute did not respond to an immediate request for comment.
Teachers have criticized the proposal, saying that they don't need the state's guidance.
"It's not allowing teachers to be professionals. I would love to look at the lesson plans, but I would not want that to be dictated," Paige Meszaros, a teacher in Raleigh, told the News & Observer.
The state board of education will decide on the proposal next month, WFAE reports.
Other than the Bill of Rights Institute, the Kochs have been involved in other efforts to permeate public schools. As The Huffington Post reported this summer, Charles Koch "had a hands-on role in the design of the high school curriculum" for the Youth Entrepreneurs, a group he founded that targets at-risk youth. The group's curriculum promotes libertarian ideas, such as the notion that Marxist writers are "bad guys" while free-market economics are "good guys," while criticizing concepts like the minimum wage and the New Deal.
Before You Go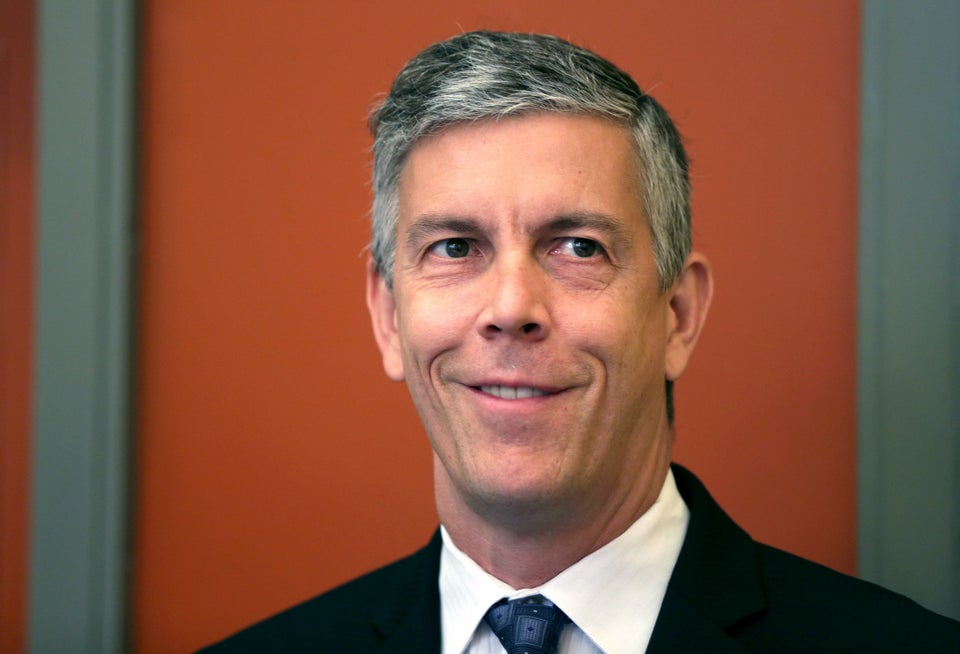 Education Leaders Who Have Never Taught
Popular in the Community