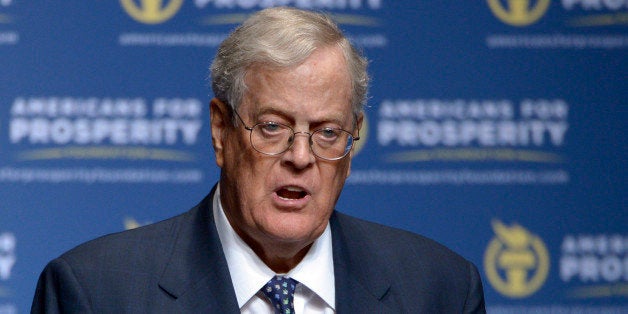 A conservative group with financial and political ties to the billionaire brothers Charles and David Koch sent hundreds of North Carolina voters -- and at least one cat -- incorrect voter registration information, according to the State Board of Elections.
The Raleigh News & Observer first reported Thursday that Americans for Prosperity's North Carolina chapter was responsible for sending an "official application form" to voters that contained erroneous information.
The mailers contained conflicting information about the deadline to submit voter registration forms, incorrect contact information for the Secretary of State and State Board of Elections offices and an incorrect explanation about how voters are notified that their information has been received.
Americans for Prosperity spokesman Levi Russell told HuffPost in a statement Friday that the forms had to be viewed within the context of what he called an otherwise "highly successful" voter registration drive.
"Americans for Prosperity Foundation has registered thousands of North Carolinians to vote through this registration drive, which is a great thing for the democratic process and getting more people involved," he said. "While there were a few minor administrative errors in our mailers and some old information in the data, the program has been highly successful so far. Any large mailing even with 99.9% accuracy is always going to have a few inaccurate recipients, but we'll always be striving to make it better. Ultimately our forms are working as intended – when a resident fills out our form and sends it in consistent with our directions, they will be registered to vote, period."
Joshua Lawson, a public information officer with the State Board of Elections, told the News & Observer that his office has been receiving phone calls "all day, every day" asking about the mailings. He said that one resident had even received a registration form addressed to her cat.
"It's unclear where [Americans for Prosperity] got their list, but it's caused a lot of confusion for people in the state," Lawson said, explaining that the group did not alert the board before sending the forms.
Misinformation about voter registration can be a felony if it is intentionally misleading and suppresses votes.
Progressives in the state mocked the voter registration form mailed to the cat on Twitter Friday:
Bob Hall, the executive director of Democracy NC, a nonpartisan nonprofit dedicated to increasing voter participation, told The Huffington Post that he believed an investigation should be conducted.
"The State Board needs to thoroughly investigate these complaints to determine if the felony statute about purposeful misinformation was violated," Hall said in a statement Friday. "Unfortunately, we've already had to stop the Republican leader of the NC Senate from broadcasting a false ad about a photo ID being required to vote now. There's a sad tradition of misleading voters, going back to the days of Jesse Helms. At a minimum, the State Board needs to get the mailing list to see who was targeted by these mailings, interview the people involved in putting this project together, and see how the mailing fits within a multi-state campaign by Americans for Prosperity. All that will help the Board determine whether this was stupid and dangerous or also a criminal violation."
In his statement, Hall referenced a television spot state Senate President Pro Tem Phil Berger (R) was forced to change after the state's NAACP chapter complained that it gave misleading information to voters after a new identification requirement that doesn't go into effect until 2016.
Voting rights are a politically charged issue in North Carolina this year. The Republican-controlled state legislature passed a package of restrictions that prohibited counting votes cast out-of-precinct, eliminated same-day registration and reduced the early voting period by a week.
Lawmakers argued that the changes would reduce fraud. A group of plaintiffs have sued the state seeking an injunction to prevent the restrictions from going into effect ahead of Nov. 4, saying that the restrictions would disproportionally impact seniors, students and low-income and minority voters.
The Fourth Circuit Court of Appeals heard oral arguments Thursday on the restrictions.
This post has been updated with comment from Americans for Prosperity.
Before You Go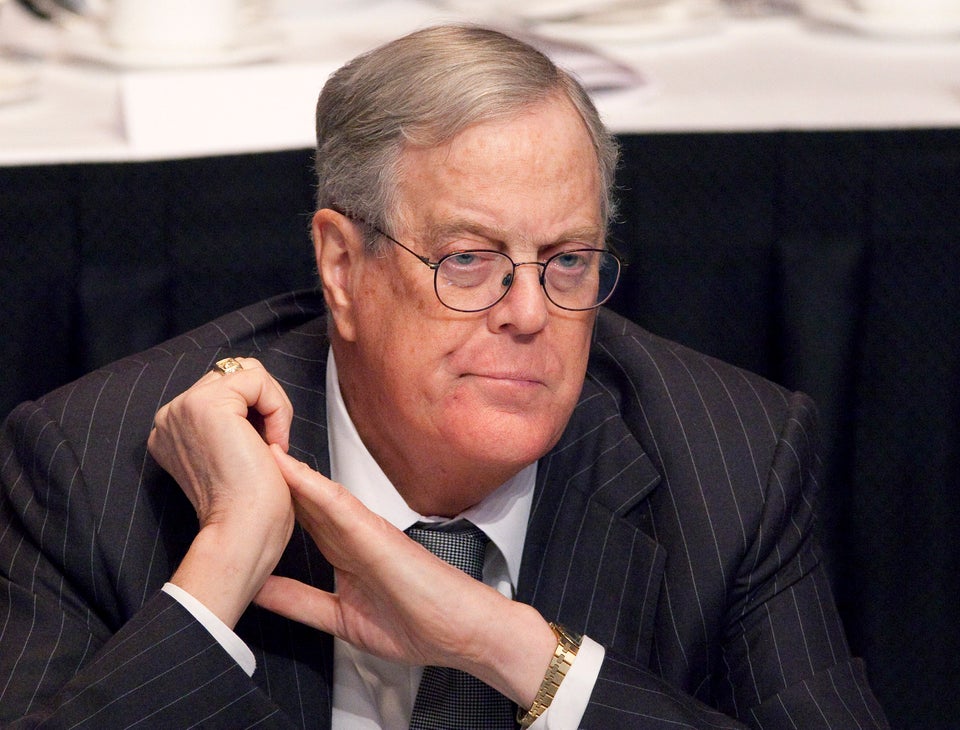 David Koch
Popular in the Community