The Koch brothers are postponing their semi-annual meeting with donors, Republican politicians and conservative activists, National Review reports.
The meeting, originally scheduled to take place in January, will now be held in April. Charles Koch announced the postponement in an email obtained by National Review, where he also addressed the "disappointing" results of the 2012 election.
"Despite November's disappointing election results, I am convinced that America's long-term decline is far from a foregone conclusion," Koch wrote. "Our goal of advancing a free and prosperous America is even more difficult than we envisioned, but it is essential that we continue, rather than abandon, this struggle."
Koch said the meeting was delayed while key data on the state elections -- needed to "re-examine our vision and the strategies and capabilities required for success" -- is being collected.
At a private three-day retreat in California last weekend, conservative billionaires Charles and David Koch and about 250 to 300 other individuals pledged approximately $100 million to defeat President Obama in the 2012 elections.

A source who was in the room when the pledges were made told The Huffington Post that, specifically, Charles Koch pledged $40 million and David pledged $20 million.

The semi-annual, invitation-only meeting attracts wealthy donors, Republican politicians and conservative activists. Last year, hundreds of activists gathered outside the walled-off resort to protest the meeting. This year, however, the conference went off quietly.

"Conference organizers and their guests successfully slipped in and out of the Coachella Valley without being detected, by buying out nearly all of the 500-plus rooms at the Renaissance Esmeralda resort in Indian Wells," reported The Desert Sun. "The resort closed its restaurants, locked down the grounds with private security guards and sent many workers home."

This is the ninth straight year the Kochs have hosted the conference. As Politico reported last year, the meetings often adjourn "after soliciting pledges of support from the donors -- sometimes totaling as much as $50 million -- to nonprofit groups favored by the Kochs."
Despite the major money push from the Kochs and their group Americans for Prosperity -- which put almost $40 million toward the 2012 election, according to Open Secrets -- Republicans suffered, prompting Republican National Committee Chairman Reince Priebus to promise a "full autopsy" of the GOP strategy.
Another major conservative donor, Sheldon Adelson, seemed less fazed by the GOP's struggles. After spending nearly $150 million on Republicans in the 2012 election, he vowed to "double" his donations in the next round of election showdowns.
"I happen to be in a unique business where winning and losing is the basis of the entire business," Adelson told the Journal. "So I don't cry when I lose. There's always a new hand coming up."
Before You Go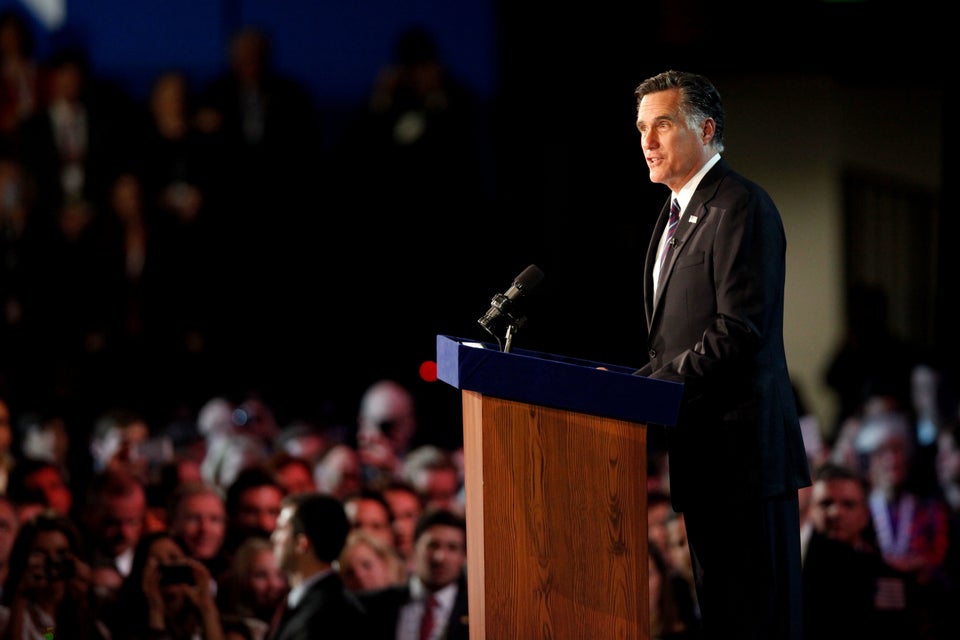 100 Years Of Election Night Losers
Popular in the Community