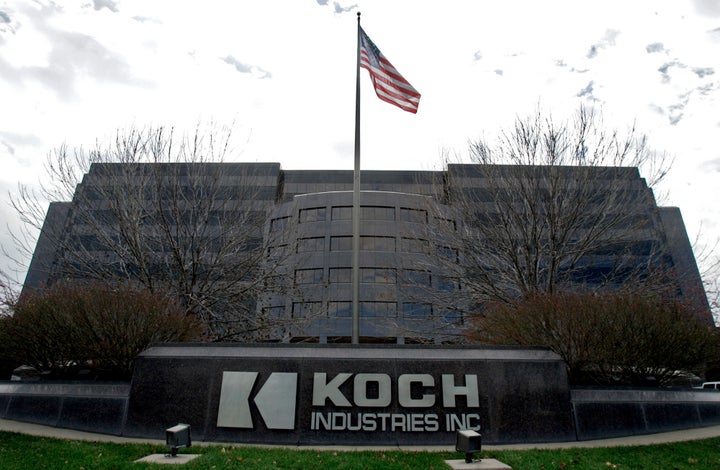 A U.S. district court in Utah effectively shut down an effort by Koch Industries, the Kansas-based industrial conglomerate whose namesake brothers are vocal skeptics of global warming, to unmask a group of anonymous climate activists who spoofed the company in a mock press release last December.
The fake statement, posted to a hoax Web site similar to Koch Industries' own, purported to be an awakening of sorts, in which the company admitted the error of its ways on climate change and committed to cease funding of groups seeking to undermine prevailing climate science.
Unamused, Koch sued for a variety of claims, including infringement of trademark, unfair competition and cybersquatting, among others. Koch had also sought to serve subpoenas on the company that hosted the sham website in order to obtain the identities of the activists.
The defendants, represented by the advocacy group Public Citizen, sought to have the subpoenas quashed, the activists' identities protected and the lawsuit -- along with all of its claims -- dismissed.
"We're gratified that the court affirmed our clients' First Amendment right to engage in anonymous political speech and rejected Koch's baseless legal theories," said Deepak Gupta, Public Citizen's lead attorney, in an emailed statement. "This lawsuit was nothing but a well-financed attempt by Koch to bully its political opponents into submission. The court was right to stop this lawsuit in its tracks."
In a follow-up phone call, Mr. Gupta said that Koch almost certainly obtained some information on the activists though the subpoenas it served to the hosting company, which complied before Public Citizen became involved in the case. But Koch is now enjoined from disclosing whatever information it had managed to gather.
"We are disappointed by the judge's decision and continue to stand by our earlier statements about this case," said Melissa Cohlmia, a spokeswoman for Koch Industries, in an email message. The company, she added, was reviewing its options.
Popular in the Community