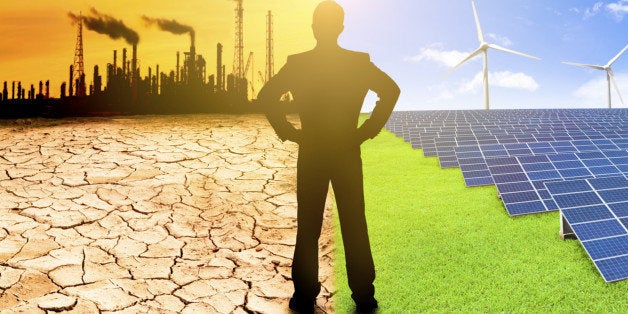 Consumers for Smart Solar, the group promoting an anti-home-solar constitutional amendment in Florida, has collected half a million dollars from the 60 Plus Association, a group that has itself received at least $34 million since 2010 from organizations financially backed by the Koch brothers.
Unlike most states, Florida does not allow homeowners to enter into contracts for the no-upfront-cost installation of solar on their homes. In other states, this freedom has contributed to the dramatic 80 per cent increase in home solar installations across the US in 2014, and seen large financial investments from corporations like Google. 
Rival constitutional amendments are being proposed for the Florida ballot in 2016.
One of these would allow homeowners increased rights to install solar energy; that one is backed by consumer and environmental organizations.
The other--confusingly named Consumers for Smart Solar since it is actually about limiting consumer access to solar--is backed by the Koch-funded groups and the electricity utilities, and it would amend the Florida constitution to protect the fossil fuel industry monopoly in the state. 
The utilities have also provided significant funds to Consumers for Smart Solar, providing nearly $1.9 million since July from Duke Energy, Florida Power and Light Company, Gulf Power Company, Tampa Electric Company, and Powersouth Energy Cooperative.
According to Florida campaign filings for October 2015, the group is doubling down on its anti-consumer investment, providing $350,000 in that month alone, according to legally mandated disclosures by Consumers for Smart Solar.
60 Plus has now given a half million dollars in just four months since July, with still thirteen more reporting months to go before the November 2016 election.
Koch Groups Have History Opposing Solar
In 2013, 60 Plus controversially ran TV ads in Arizona, opposing the development of home solar in that state by supporting increased costs for homeowners who can sell any excess solar energy they generate back to the grid. After initial denials lasting months, it was eventually revealed by a reporter from the Arizona Republic that Arizona Public Service, the state's largest utility, had helped underwrite the Koch-funded group to run the ads.
CMD launched ALECexposed.org in 2011, revealing the entire ALEC legislative agenda and has continued to report on the group since, launching the ALECClimateChangeDenial.org website in 2015 to expose the climate change denial promoted by the organization. In the past three years, more than 100 corporations have dumped ALEC, including Google whose leader cited ALEC's climate change denial as the reason for doing so. "I think the consensus within the company was that that was some sort of mistake, and so we're trying to not do that in the future," Chairman Eric Schmidt told National Public Radio.
REAL LIFE. REAL NEWS. REAL VOICES.
Help us tell more of the stories that matter from voices that too often remain unheard.