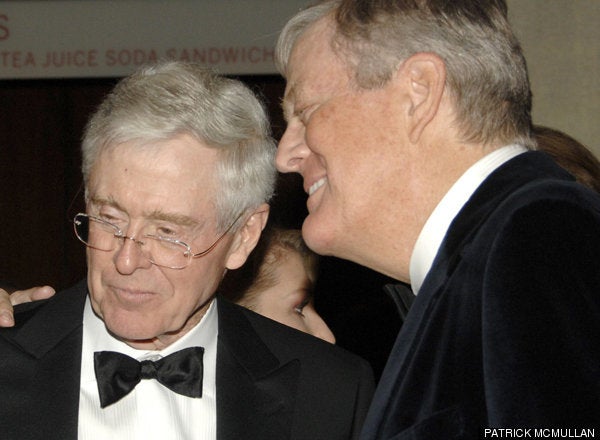 A secretive network of Republican donors is heading to Palm Springs for a long weekend in January, but it will not be to relax after a hard-fought election -- it will be to plan for the next one.
Koch Industries, the longtime underwriter of libertarian causes including the Cato Institute and the ballot initiative that would suspend California's landmark law capping greenhouse gases, is planning an invitation-only confidential meeting at the Rancho Las Palmas Resort and Spa to, as a confidential invitation says, "develop strategies to counter the most severe threats facing our free society and outline a vision of how we can foster a renewal of American free enterprise and prosperity."
The invitation, sent to potential new participants, offers a rare peek at the Koch network of the ultrawealthy and the politically well-connected, its far-reaching agenda to enlist ordinary Americans to its cause, and its desire for the utmost secrecy.
Popular in the Community