WASHINGTON - One of the nation's largest labor unions on Thursday launched a coordinated campaign to highlight the differences between average Americans and the conservative billionaire brothers Charles and David Koch.
The "Koch Sisters" campaign features Joyce Koch and Karen Koch, two women who are not actually sisters, but who share the same last name. Karen Koch, 51, teaches in the business department of Mott Community College in Flint, Michigan. Joyce Koch, 71, is a retired social worker in Lumberton, New Jersey.
The campaign profiles the two women in ads set to air in battleground states and on cable news. There's also a website that draws a sharp contrast between the billionaires and the two middle-aged women.
Trading off lines, the two Kochs open one of the videos saying, "We're not sisters, but we're sisters in spirit. We're not related to the Koch brothers, those right-wing billionaires. We're just two average women who have raised families and have worked hard all our lives."
"For years, the Koch Brothers have epitomized how corporations and the super-rich have tried to systematically destroy our democracy," AFL-CIO President Richard Trumka said in a statement. "Today, they're finally meeting their match."
The AFL-CIO has more than 12 million members and plenty of money to spend on political issues. That the union should launch a campaign similar to Democrats' widespread attempts to vilify the billionaire industrialists comes as little surprise, but it underscores how pervasive the anti-Koch brothers message will be on the left this fall.
A spokesman for Koch Industries did not immediately respond to a request for comment.
AFL-CIO communications director Eric Hauser said supporters can become Koch Sisters themselves by signing up for email updates on the campaign and other union efforts.
Hauser wouldn't reveal how much the group planned to spend on the ads, which will initially run in Michigan and Kentucky -- where hotly contested Senate races are currently underway -- and in Washington, D.C. He did say the campaign would be expanding in the lead-up to November's midterm elections.
Before You Go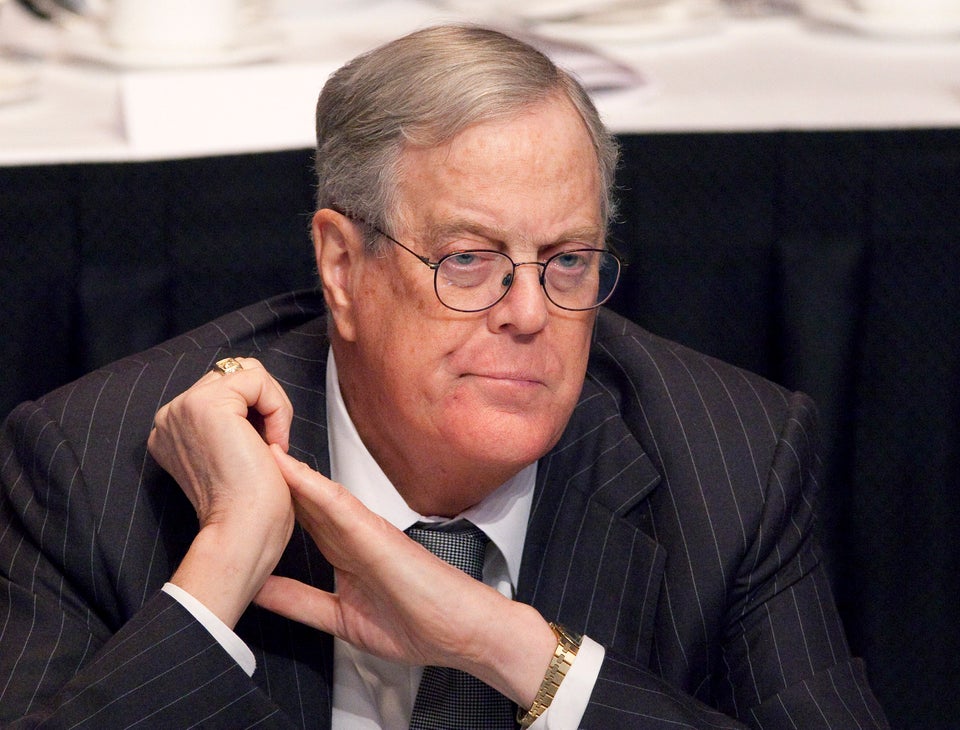 David Koch
Popular in the Community