Koko, the "talking" gorilla who captured world headlines when she learned sign language, died Wednesday. She was 46.
The famed western lowland gorilla died in her sleep, according to officials at The Gorilla Foundation, a research center in Woodside, California, where Koko lived since the 1970s.
"Koko touched the lives of millions as an ambassador for all gorillas and an icon for interspecies communication and empathy," the foundation said in a statement. "She was beloved and will be deeply missed."
The cause of death wasn't released. Koko would've turned 47 on July 4. Gorillas in captivity typically don't live past their early 50s.
Koko was born at the San Francisco Zoo in 1971. Shortly after, Francine "Penny" Patterson, then a 24-year-old graduate student at Stanford University, began working with Koko as part of her doctoral research, known as Project Koko. In the years that followed, the ape became a bona fide celebrity when it was revealed Patterson had taught her to "talk" with a 500-word sign language vocabulary. Koko's vocabulary eventually doubled.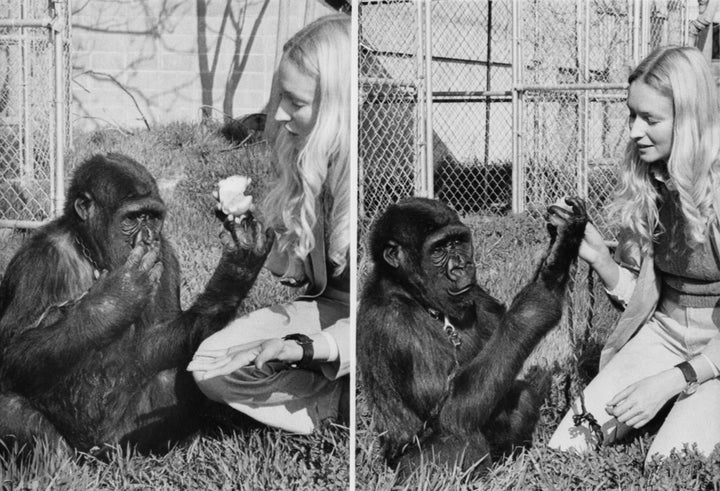 Koko went on to become featured in several documentaries, including 1978′s "Koko: A Talking Gorilla," and appeared twice on the cover of National Geographic. The first cover, in October 1978, featured a photograph Koko had taken of herself in a mirror. The second, in January 1985, included the story of Koko and a kitten, All Ball, that lived with her. Patterson's book Koko's Kitten followed the magazine article's publication.
In the late 1990s, Koko participated in an online chat with thousands of people on AOL. At the time, the online conversation was considered the fifth-busiest in AOL history ― trailing sessions with Rosie O'Donnell, Michael Jackson, Michael Jordan and the pop group Hanson, The Associated Press reported.
Koko's ability to communicate and her capacity for empathy inspired millions of people, including the late actor and comedian Robin Williams, who visited her in 2001. Williams, who died in 2014, was filmed interacting with Koko in what he described as an "unforgettable" experience.
"She became extremely sad," Patterson wrote on the foundation's website.
Patterson remained Koko's trainer throughout her life and worked with her almost daily. The 300-pound Koko could understand and use more than 1,000 signs, according to the foundation.
The Gorilla Foundation said it would honor Koko's legacy and advance its mission with conservation efforts in Africa, an ape sanctuary on Maui, and a sign language application featuring Koko that's intended to benefit gorillas and children.
"Her impact has been profound and what she has taught us about the emotional capacity of gorillas and their cognitive abilities will continue to shape the world," the foundation said.
Before You Go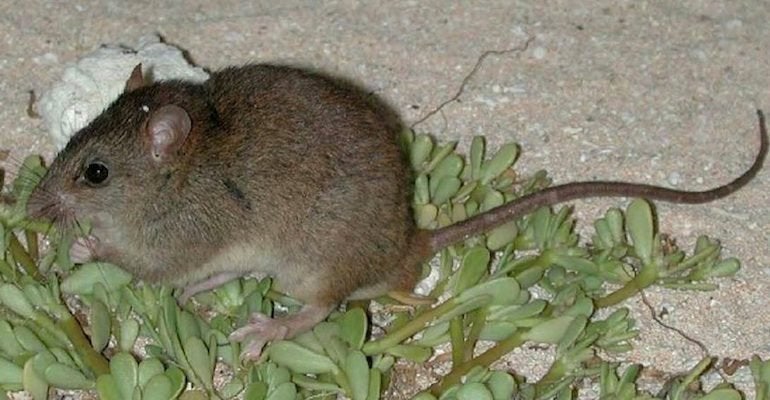 Humans Have Driven These 12 Animals To Extinction In The Past 10 Years
Popular in the Community