Let me introduce you to my dear friend and a positively motivating individual -- Kolohe Primeau. He went from homeless to successful business owner and now also owns more than one house and car, showing us anything is possible. He is a 1 Star Platinum Influencer in under a month's time and continues to teach and build his team with one smart golden nugget at a time. He is dedicated to actually giving his team the information they need to also be successful in his latest venture -- Bode Pro selling #HAPPY -- hot off the press.
Bode's #Happy (product) has helped so many people focus, increase their moods and make them feel absolutely amazing in a very short period of time. One busy mom was relying too much on coffee and was getting easily distracted -- stating "Happy has helped me so much with my Mom responsibilities as well as managing my other side business. I usually have 5 things happening that require a lot of multi-tasking and one of the biggest things I've noticed is that I don't feel so overwhelmed with all of it and even further I have been coming up with the best ideas! Clear thinking is everything.
Wow .... what a testimony -- it is refreshing knowing people such as Kolohe are doing whatever it takes to hustle and show people how much he cares about them through his company.
The tireless hours of dedicated he has committed to his newest company and team just goes to show that honestly it all can be done with some positive conditioning and mindfully manifesting what you want to show up in your life.
Ever felt down on life or feel like currently giving up .... remember these few powerful words written by "Winston Churchill" -- ..... never, never give up. If you don't believe in yourself - no one else will. If you quit .... you never really wanted it bad enough in the first place.... if you say I'm done and throw in the towel .... you wasted a lot of time and let yourself down. Winners never quit and Kolohe proves this to us through his actions on a daily basis. He knows what it takes to succeed and hit the ground running because if he doesn't he could become homeless again. In the blink of an eye it can all be taken from him and that stays at the fore front of his mind.
Follow Kolohe on Facebook at Kolohe Primeau (personal page) and listen to his motivational videos and posts to change your life one step at a time.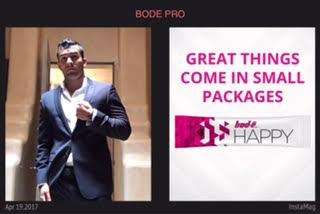 Related
Popular in the Community