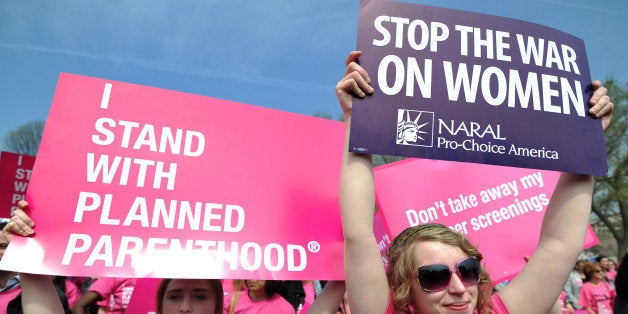 Breast cancer charity giant Susan G. Komen for the Cure on Tuesday did not renew a grant to Planned Parenthood to fund breast exams. The move comes less than a year after Komen hired a new vice president, who has publicly stated her opposition to abortion, a service provided at some Planned Parenthood facilities.
Komen's new vice president, Karen Handel, had run for governor of Georgia in 2010 on an aggressively anti-abortion and anti-Planned Parenthood platform and was endorsed by Sarah Palin because of her opposition to reproductive choice. Handel wrote in her campaign blog that she "do[es] not support the mission of Planned Parenthood."
"During my time as Chairman of Fulton County, there were federal and state pass-through grants that were awarded to Planned Parenthood for breast and cervical cancer screening, as well as a 'Healthy Babies Initiative,'" Handel wrote. "Since grants like these are from the state I'll eliminate them as your next Governor." She also wrote that she opposes stem cell research and supports crisis pregnancy centers, which are unregulated, Christian-run operations whose main mission is to convince pregnant women not to have abortions.
After Handel lost the gubernatorial primary, Susan G. Komen for the Cure named her to be its senior vice president in April 2011.
Over the past five years, the Komen organization has given Planned Parenthood health centers the funds to provide nearly 170,000 clinical breast exams to low-income and uninsured women. But now, amid pressure from anti-abortion lawmakers and organizations, Komen has made the decision to cut off hundreds of thousands of dollars in grants to Planned Parenthood.
The Komen fund did not immediately return a call requesting comment.
Komen spokeswoman Leslie Aun said earlier that the cutoff results from the charity's newly adopted criteria barring grants to organizations that are under investigation by local, state or federal authorities. According to the organization, this applies to Planned Parenthood since it's the focus of an inquiry, launched by Rep. Cliff Stearns (R-Fla.), seeking to determine whether public money was improperly spent on abortions. Stearns' probe of Planned Parenthood and its handling of federal money had been urged by the anti-abortion group Americans United for Life.
Planned Parenthood said Komen's leadership did not respond to its requests to meet with the Komen board of directors about the decision. "We are alarmed and saddened that the Susan G. Komen for the Cure Foundation appears to have succumbed to political pressure," said Cecile Richards, president of Planned Parenthood Federation of America. "Our greatest desire is for Komen to reconsider this policy and recommit to the partnership on which so many women count."

Before You Go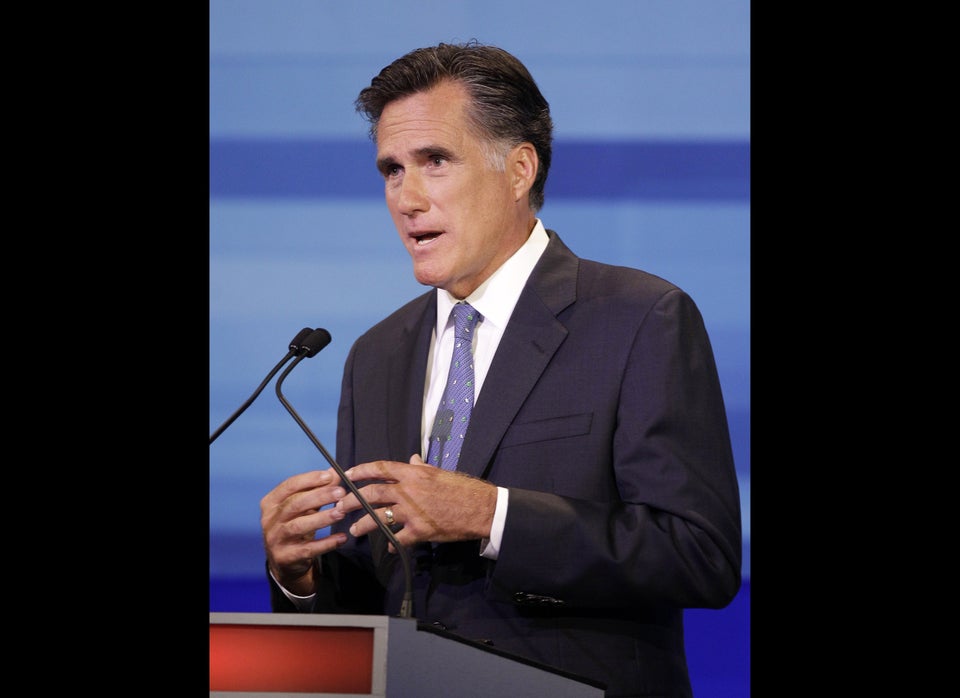 GOP Presidential Candidates On Women's Issues + Related Video(CLONED)
Popular in the Community