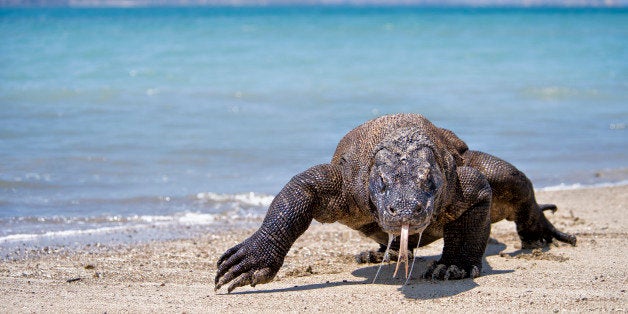 An 83-year-old Indonesian woman told Thursday how she faced a "fight for survival" when a Komodo dragon pounced and sunk its teeth into her, in the latest attack this year by one of the giant lizards.
Haisah was sitting on the ground outside her house on Rinca island, one of several Komodo-inhabited islands frequently visited by tourists, making a broom from a coconut tree, when the two-metre (6.6-foot) reptile sprang at her.
"All of a sudden, a Komodo bit my right hand," she told AFP from her bed in hospital where she has been receiving treatment since the attack. "I have no idea which direction it came from."
"A knife fell from my right hand as the Komodo sunk its teeth into my wrist. There was nobody else around and I knew that I faced a fight for survival."
But the elderly lady managed to repel the attack: "I kicked the Komodo on one its front legs with all my strength, it was only one kick but it made the Komodo let go of my hand, then I screamed for help."
Haisah, who like many Indonesians goes by one name, spoke to AFP through her son who translated the locally spoken language into Indonesian.
Her wrist was seriously wounded during Tuesday's attack in her small village and she needed a total of 35 stitches at the hospital in the nearby town of Labuan Bajo, said her son.
"I'm doing fine now. I hope my hand will return to normal so that I can make brooms again," she said, adding limited movement had returned to her hand after it was initially paralysed.
In February, one of the reptiles bit a tour guide's leg when he passed its lair while trekking on Rinca island.
Earlier the same month, one attacked two employees of the Komodo National Park, inflicting serious injuries which needed hospital treatment.
Until recently, Komodos were believed to hunt with a "bite and wait" strategy -- using toxic bacteria in their saliva to weaken or kill their prey before descending in numbers to feast.
But recent research found that the dragons' jaws have highly sophisticated poison glands that can cause paralysis, spasms and shock through haemorrhaging.
They are native to several Indonesian islands, where their habitat is protected, and are considered a vulnerable species, with only a few thousand left in the world.
The world's largest monitor lizards, they can grow up to three metres and weigh up to 70 kilograms (154 pounds).
Copyright (2013) AFP. All rights reserved.
Support HuffPost
The Stakes Have Never Been Higher
Related
Before You Go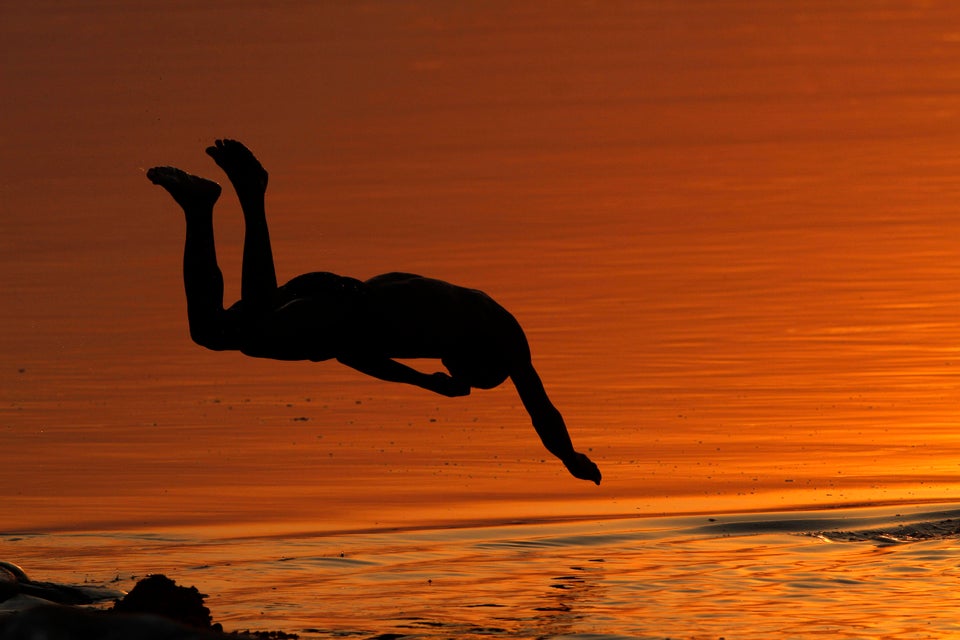 Around The World In 10 Photos
Popular in the Community