On the one-year anniversary of the release of the most viral video in history , the charity behind "Kony 2012" is still focused on bringing down the African warlord and pushing past the controversy that mired their efforts.
Invisible Children, which produced the "Kony 2012" documentary that called for toppling Joseph Kony, the leader of the Lord's Resistance Army, released an anniversary film Tuesday. Titled "What Happened to Kony 2012," the video serves as an update on collective progress made in bringing down Kony and the LRA, responsible for the murder, rape and abduction of tens of thousands of people.
In the year since the organization's first documentary, two of the top LRA commanders have been removed from the battlefield and killings have dropped 67 percent, according to the nonprofit. The Center Elikya, built by Invisible Children, is filled to capacity with 130 children working to overcome the horrific abuse they've suffered.
And on Jan. 13, President Obama signed a bill into law that extends the Rewards for Justice Program, which pays people for information leading to the capture of people wanted for committing war crimes and crimes against humanity.
Invisible Children itself organized 300 lobby meetings with Congress and increased funding for programs that encourage LRA fighters to surrender, among other initiatives.
In this year's update, Russell (whose face is noticeably lacking in the film) addresses concerns about the campaign and its determination to keep trudging forward.
"People got on board by the millions," Russell said in the film about the campaign's launch. "But because the story spread so quickly, and there were so many voices, the message got confusing. But our voice and our mission never changed."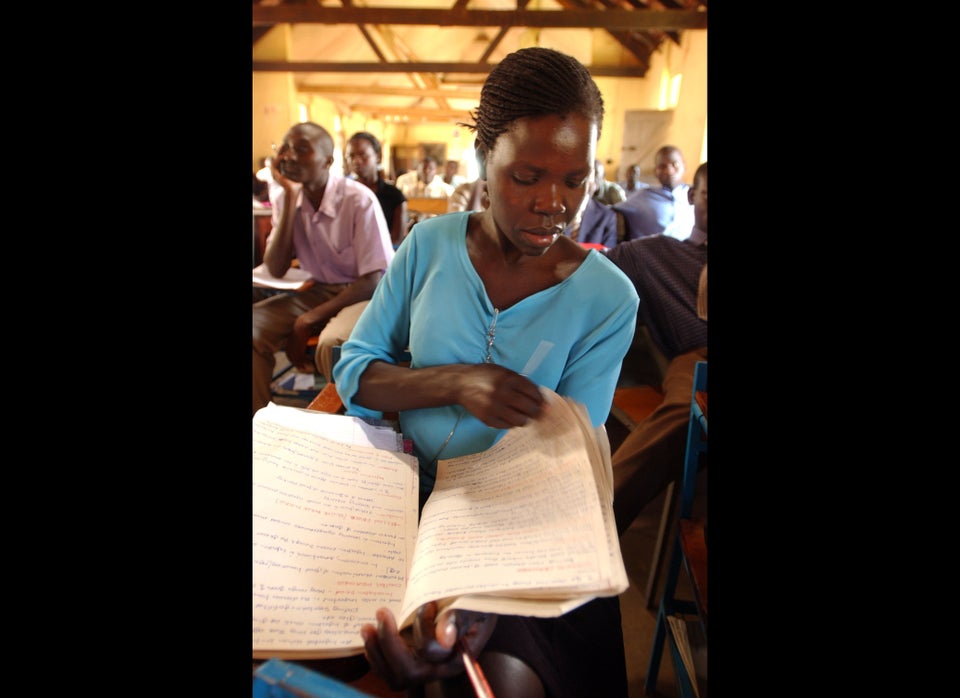 7 Ways To Help Child Soldiers