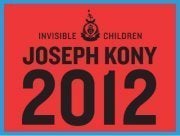 Invisible Children, the charity behind Kony 2012, has once again come under fire for its funding practices. This time it's for the organization's connection to anti-gay Christian groups.
After investigating the IRS tax forms and yearly reports from Invisible Children, AlterNet.org found that the nonprofit accepted funding and support from far-right groups staunchly opposed to gay rights.
Another cause NCF deemed worthy of its support was Ed Silvoso's Harvest Evangelism, an organization that worked directly with the Ugandan author and promoter of the Anti Homosexuality Bill, Julius Oyet, according to AlterNet.org.
"The sodomy people, the homosexuals, are even more foolish than dogs," Oyet said at a rally in 2010. "There's no female dog that mates with a female dog."
Invisible Children acknowledged another connection with anti-gay initiatives when it thanked Terry and Barbara Caster in its 2008 report, AlterNet also reported. The Caster family donated $162,500 in support of California's anti-same sex marriage Proposition 8, according to the San Diego Union Tribune.
"Without solid marriage, you are going to have a sick society," Terry Caster, chairman of the board of Caster Companies, told the news outlet in 2008.
But Invisible Children has defended its funding practices, and maintained its support of the LGBT community, despite the recent findings.
"The fact that Invisible Children sees people as PEOPLE – whether they be family, neighbors, or children in Central Africa – is one of the reasons I finally came out as a gay man," Chris Sarette, vice president of Business Operations at Invisible Children, said in an email to Daily Intel. "Invisible Children's work concerns a human rights issue, and has attracted supporters, employees, and board members who otherwise sit on different sides of the aisle on many other issues. Invisible Children is not an anti-gay organization, and has in fact publicly spoken out against acts of violence on members of the GLBT community in Uganda."
CORRECTION: An earlier version of this story referred to the National Christian Foundation as the NCC. The organization's correct acronym is NCF.
Popular in the Community