However, little has been heard about what the Ugandans who were affected by Kony and the LRA think of the video.
Al Jazeera's Malcom Webb went to a public screening of the video in Lira in Northern Uganda, which, according to him, is "the area worst affected by Joseph Kony's Rebel Lord's Resistance Army."
Webb notes in the video above that the audience thought they'd see a film that reflected their experience, not a film that focused on an American father and his son, as "Kony 2012" largely does. He adds that the attendees didn't even get to see the entire video because people became so angry and frustrated with the depiction that they began throwing rocks.
"The event ended with the angrier members of the audience throwing rocks and shouting abusive criticism, as the rest fled for safety, leaving an abandoned projector, with organisers and the press running for cover until the dust settled," Webb reports for Al Jazeera.
"I cannot understand the intention of this video," said Emmy Okello, a journalist in Lira, according to The Guardian. "It is difficult to account to us if you are not including local people. What has angered people is that the video is about a white person, not about the victims. All of them came here hoping to see video that tells their story."
"There is no historical context," Timothy Kalyegira, a prominent social critic and journalist in Uganda told the AP. "It's more like a fashion thing."
Due to the response, future AYINET public screenings of "Kony 2012" in Lira reportedly have been canceled.
"[T]he film produced such outrage, anger and hurt that AYINET has decided that in order not to further harm victims or provoke any violent response that it is better to halt any further screenings for now," Ochan said in the statement.
According to GlobalPost, Pius Bigirimana, a Ugandan official in charge of rebuilding LRA-torn areas of northern Uganda, has also been outspoken about the video, even though he hasn't seen it.
Kony's Ugandan rebel group is blamed for tens of thousands of mutilations and killings over the last 26 years. The militia abducts children, forcing them to serve as soldiers or sex slaves, and even to kill their parents or each other to survive.
This post has been updated with more information about what upset those watching the film. The 5,000 person estimate from The Guardian has also been added.
Related
Before You Go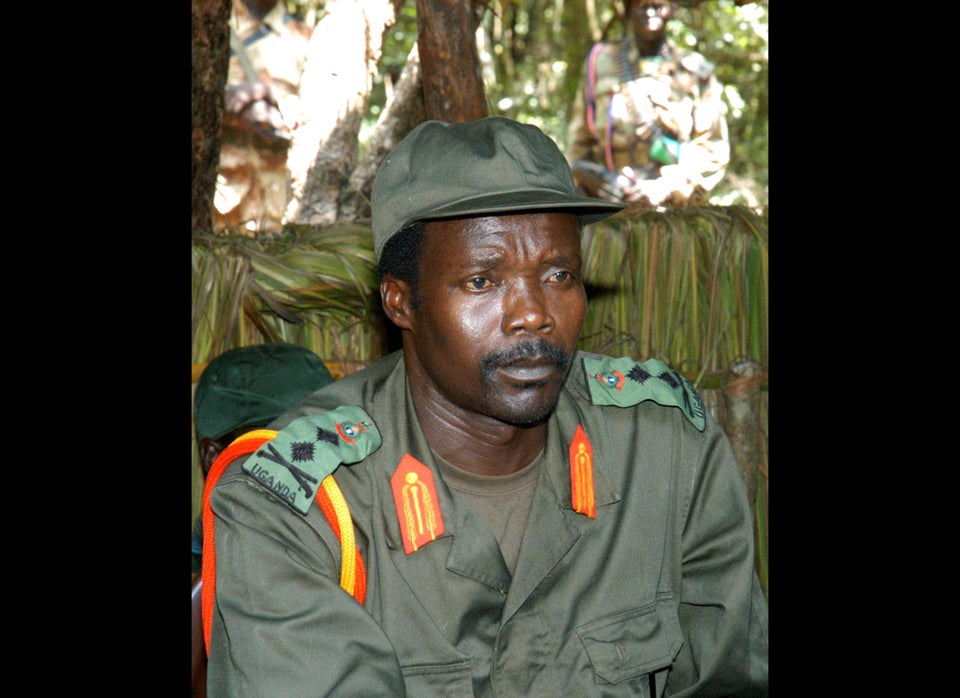 Joseph Kony Facts
Popular in the Community