The tenor of towns in Turkey changes depending upon how religious and conservative they are. Among western-oriented, secular, cosmopolitan Turks, Konya is not a favorite place. More women wear scarves here, and it's filled with pilgrims who come to visit the tomb of Sufi mystic Rumi (better known to Turks as Mevlana, meaning "master" in Persian). While I probably wouldn't like to live here, as a traveler I really like Konya.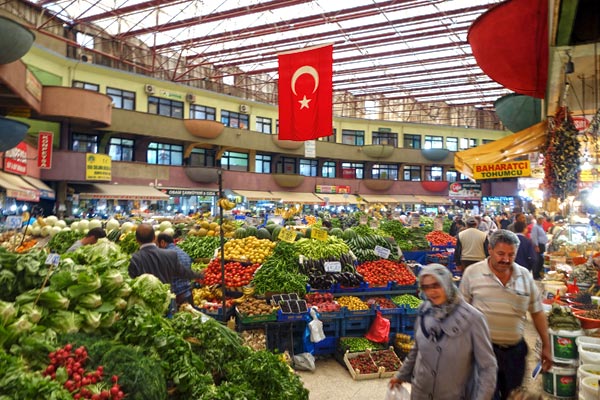 Konya's market hall is just one colorful dimension of this fascinating city.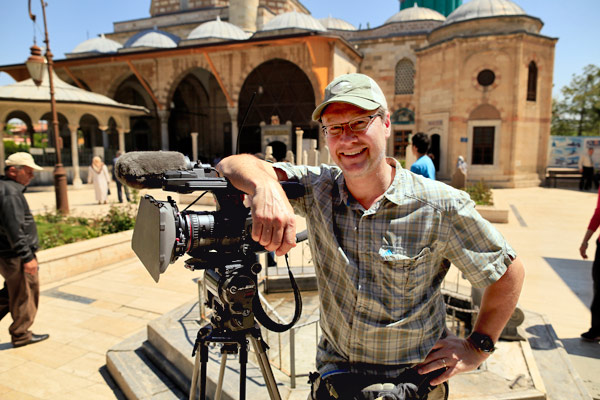 We filmed at the mosque where Mevlana is buried. Thankfully, we were allowed inside before it opened so that we could do our most exacting shots. Once the door opened and the pilgrims flooded in, it was tough to get a clear shot of anything. Photo credit: Dean Cannon.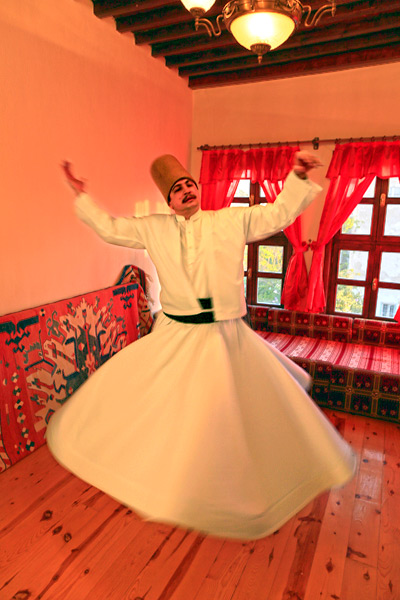 Lale arranged with a local follower of Mevlana to let us film him as he whirled. I interviewed him first so that we properly understood the meaning of his ritual (hand up to accept the love of God, other hand down to connect God's love with His creation, one foot grounded in word of God and community, the other foot celebrating the diversity of our world -- whirl into a trance while meditating on that idea). Then, the breathy flute player started, and the dervish whirled. I was mesmerized by the prayer, and all of us agreed that this will be an amazing part of our program. Photo credit: Dean Cannon.