Chocolate and booze are two of life's great pleasures. And they taste so delicious together -- a few slivers of dark, cacao-rich chocolate with a glass of single malt whisky or a rich, sweet port wine or a fine sipping rum or... I could go on, but I don't want to get drool all over the keyboard.
But when it comes to combining spirits with chocolate, it's not so easy. Sure, you've got your Godiva liqueurs and the like, which can make a nifty boozy milkshake, but it's not something for a spirits connoisseur to take seriously. Which is where Selvarey and Solbeso come in. Released this summer, they both use cacao, but that's where the similarity ends. In fact, it's almost unfair to mention one of the pair when discussing chocolatey booze. Which didn't stop me, because these are both excellent spirits, and they're both worth your time. Confused? Read on.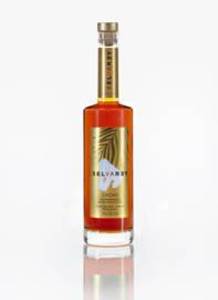 SELVAREY CACAO RUM (35% ABV, aged 5 years, $30). Hmmm... a chocolate-infused rum that's being endorsed by Bruno Mars. I like "Locked Out Of Heaven" as much as the next guy, but let's just say my hopes were not high that this could avoid suckiness. Then I tried it. Not only does it not suck, it's absolutely delicious, in a guilty-pleasure kind of way. How could a spirit that's vaguely reminiscent of those booze-filled chocolates not be? But seriously, this stuff is wonderful. Part of the secret is that the rum itself is an excellent 5-year-old from Panama (Selvarey makes a white rum that's also excellent).
But the real kicker is that the chocolate tastes like chocolate, not some chemicalized pseudo-chocolate syrup. That's because actual cacao beans are macerated in the rum -- you can even see a little bit of cacao sediment at the bottom of the bottle. And while it tastes like a booze-filled chocolate, it doesn't share the thick, syrupy elements. And surprisingly, it's not overly sweet, just full of smooth, rich, chocolatey goodness. I poured this at a party not long ago and the crowd went wild. I haven't mixed it in cocktails yet, but I can only imagine mixologists more advanced than I having a field day with it.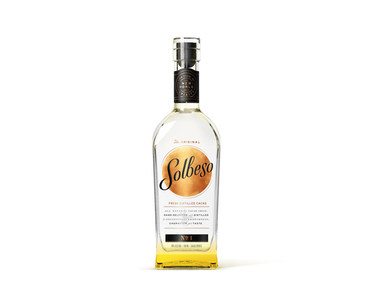 SOLBESO DISTILLED CACAO SPIRIT (40% ABV, $30). This is a strange one -- it's distilled from cacao, so the first thought is chocolate, right? Wrong! It's actually distilled from the cacao fruit, not the bean that's used to make chocolate. I tasted my first cacao fruit not long ago, and it's surprising -- a little lychee-like in texture, with a flavor that's vaguely like a mango, with a little added acidity. The fruit goes bad mere hours after it's picked, so it's pretty tough to work with, but the folks at Solbeso are working with cacao farmers in Latin America to juice and sun-dry it quickly enough to turn it into booze. The result is not Godiva in any sense, although I do taste a hint of chocolate. Whether it's my mind playing tricks on me or not, I couldn't tell you. Anyway, it's quite to pisco in its earthy, slightly funky flavor. As such, it makes for a mighty nice Solbeso sour. Which will confuse consumers who want to use it to make a chocotini, but I hope a little more than usual that you'll go out and try it after reading this caveat. To have a spirit not succeed not because it's bad but because it confounds expectations would be downright depressing.