 According to science advocate Zack Kopplin, Texas students in more than 65 schools are not learning real science. Instead, he alleges, students enrolled in schools operated by the state's largest charter school program are learning a curriculum that is riddled with factual errors, pushes creationism and undermines evolution.
"What I found is that, really unquestionably, the Responsive Education Solutions program is teaching creationism," Kopplin told The Huffington Post over the phone about the publicly funded, secular charter school network. "It highlights supernatural creationism as a legitimate alternative to evolution. It says that evolution is unproved dogma with no experimental basis."
One Responsive Ed worksheet, according to scanned lessons Kopplin shared with The Huffington Post, describes the evolutionary theory of humans as being the subject of much "skepticism, debate, and change." Another explains that some see creationism and evolution as being in conflict with each other, and that some scientists try to bridge this conflict through subscribing to the theory of intelligent design.
The "theory [of evolution] needs to be better supported by hard evidence," reads another worksheets, encapsulating the overall message of these lessons.
When Kopplin spoke with Rosalinda Gonzalez, the vice president of academic affairs for Responsive Ed, she told him that their curriculum "teaches evolution, noting, but not exploring, the existence of competing theories," per the Slate article.
According to information provided to Kopplin from the Texas Education Agency, Responsive Ed is currently conducting an internal review of allegations that its schools are teaching creationism. The agency will also be conducting its own review of the material.
Kopplin thinks that Responsive Ed lessons outwardly challenge evolution in a way that is unconstitutional.
"They undermine evolution without saying straight-out evolution is wrong, but every time they present evolution they undercut it," he told HuffPost.
Before You Go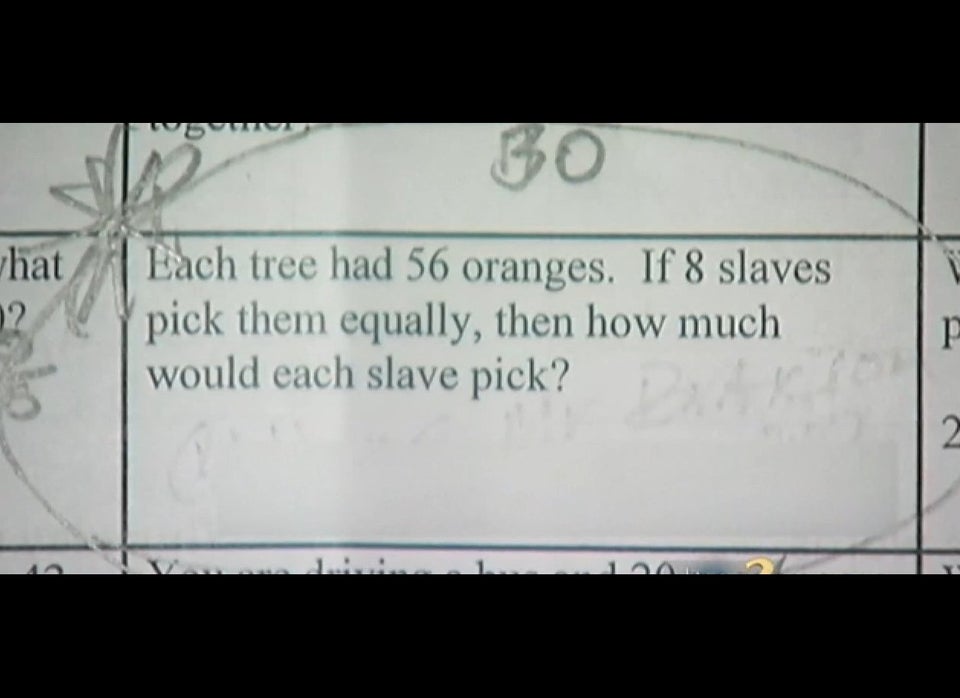 Controversial school-related documents from around the country
Popular in the Community