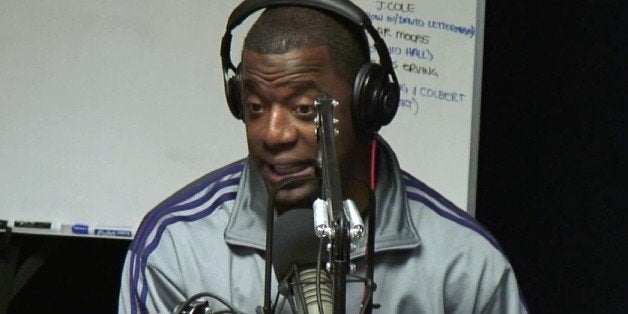 "No! I promise you on my life and everything that I'm a part of including my son, and on my father who's no longer here, that that has never happened, nor will anything ever come up, EVER, come up with no dude. About me and nothing… People can say what they want to say."
The 41-year-old New Orleans also revealed what prompted him to file for divorce from the reality star.
"When I was done playing the game I said I wanted to make sure the monies I made, I wanted to inject that in my family-to-be. My son was already here," he explained. "Porsha came on the scene. She married into the Stewart family. I didn't marry into the Williams family. That's her people. So I went out my way to make sure we were situated. We were good as if I was still playing the game because I was capable of purchasing in cash my house for my family."
"So when you come out your mouth and show that type of disrespect, you have no idea how much that burnt me up inside. To know that I've been about team concepts all my life… I'm all about everybody pulling their weight, everybody doing their part. The person that suffers if people don't pull their weight is the child."
He continued, "And so, when my wife tells me she does what she wanna do because she's out doing what she's doing for whatever reason she's choosing to do it, when I allowed Bravo in the house. I went against the grain of what I represent. I'm private. I had to compromise everything about my manhood from the standpoint of ,'Ok, I'm going to let my wife do what she do....and that's it.'"
Check out more of Kordell Stewart's interview in the clips below.
REAL LIFE. REAL NEWS. REAL VOICES.
Help us tell more of the stories that matter from voices that too often remain unheard.