"Real Housewives of Atlanta" star Porsha Stewart and former NFL star Kordell Stewart are reportedly headed for divorce.
The Atlanta Journal-Constitution says Kordell filed for divorce from Porsha on March 22 after less than two years of marriage. The petition reads, "Petitioner, after marrying respondent, a cast member on the 'Real Housewives of Atlanta,' on May 21, 2011, is seeking divorce as the marriage is irretrievably broken."
TMZ claims to have obtained the legal documents, in which Kordell states he and Porsha are separated. He also insists he shouldn't have to pay spousal support because "[she's] an able-bodied person, earning income and is capable of supporting herself."
The 41-year-old former Pittsburgh Steelers player, nicknamed "Slash," met Porsha, granddaughter of Civil Rights leader and philanthropist Rev. Hosea Williams, in 2009. The two married in 2011. She joined the "RHOA" cast in Season 5, and the show focused on their marital issues. Castmate NeNe Leakes felt their relationship was questionable because of Kordell's control issues.
"[I]t appears that Kordell is talking to his daughter and not his wife. Porsha can't seem to do much without getting permission from Kordell," Leakes recently wrote on her Bravo blog, adding that, in her opinion, marriage should be an equal and supportive partnership.
Kordell reportedly did not show up for the taping of the "RHOA" reunion, even though all the ladies' significant others did, according to Wetpaint Entertainment. An insider claims he had been hinting at a split during the season.
"The show highlighted their marriage in a big way," a source told Wetpaint. "And with their first season now over, a lot of people were asking him how he and Porsha were doing. The phrase he kept using was, 'It's a wrap!' I thought he had meant it in terms of them being wrapped up with filming – but I now realize he was actually talking about their marriage."
"Porsha's got to be devastated," the insider added. "Her whole identity is about being Kordell's partner, and I know she really wanted to start a family with him. They were actively trying. This is going to be a huge blow."
Porsha and Kordell have no children together, but she has helped raise his son, Syre.
Before You Go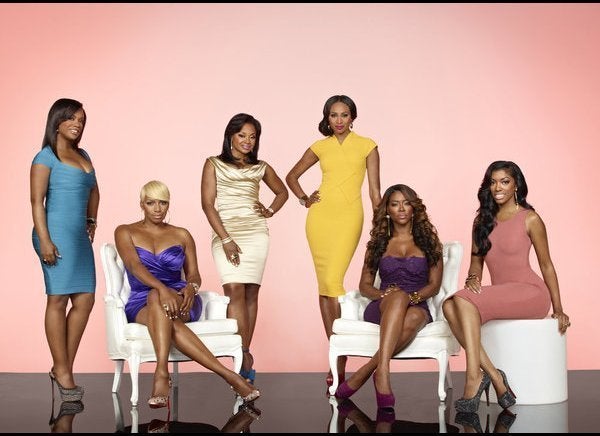 Real Housewives of Atlanta
Popular in the Community