Ahn Yoon-joon has waited more than 65 years for the moment when he'll finally get to look his two sisters in the eye -- and tell them that he's sorry.
"I would ask my younger sisters to forgive me," Ahn told CNN in a recent interview. "I left them with all the responsibilities. My heart is breaking."
The 85-year-old is one of more than 400 South Koreans who will be crossing the border into North Korea this week to spend a few precious hours with family members they haven't seen since the 1950-53 Korean War.
The rare opportunity, organized by the Red Cross, will reportedly see the reunion of dozens of divided families. Most of the participants are in their 70s and 80s.
Ahn was just 18 when he left his family in North Korea to join the military. He says he didn't even get the chance to say goodbye.
According to CNN, the octogenarian has been applying for a chance at a family reunion for years. He told the news outlet that he was overjoyed at the thought of seeing his sisters again.
"Words cannot express how happy I am," he said. "I feel like I am meeting people who came back from the grave."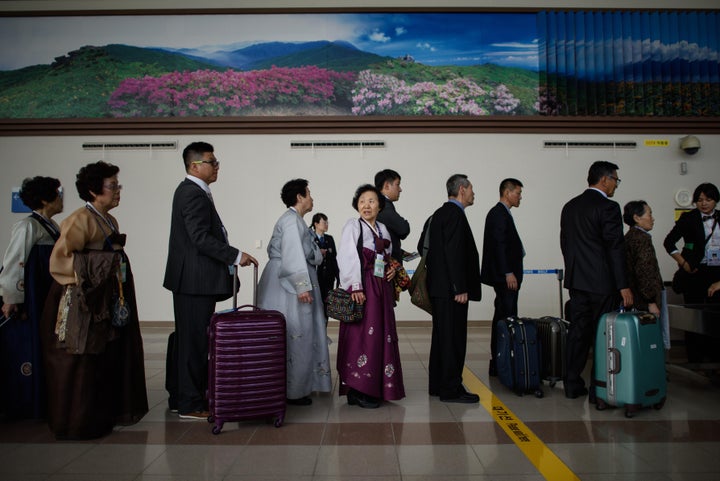 This week's reunion event, which began on Tuesday and will run till Thursday, is only the twentieth to be held since 2000. As The Guardian notes, this is a "tiny number considering there are an estimated 66,000 South Korean families who are still waiting for such a chance."
A reported 130,000 people have applied to take part in these reunions. About half, however, have already died.
For these divided families, such meetings -- which have been used as a political tool by both North and South Korea -- represent a once-in-a-lifetime chance to connect with their loved ones from across the border. Phone and mail services between the two Koreas remain banned so families have little or no information about relatives on the other side.
Ahn, for instance, only learned recently that one of his sisters died in the North in the 1980s. It was written in the letter he received telling him he'd been chosen for this week's reunion. He still doesn't know what the cause of her death was.
"My heart really ached," he told CNN of receiving the news.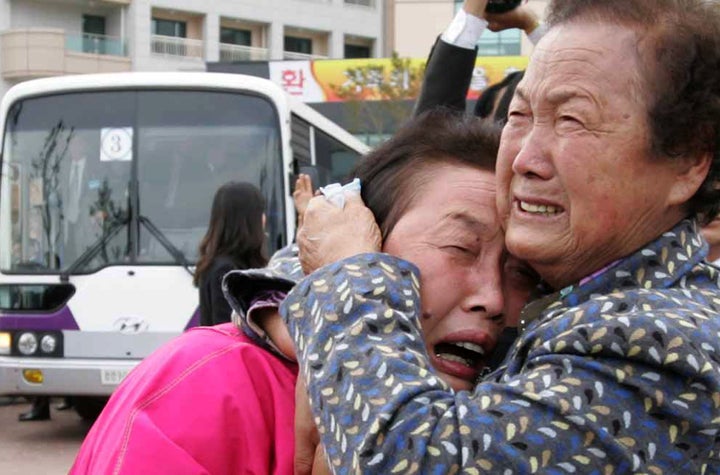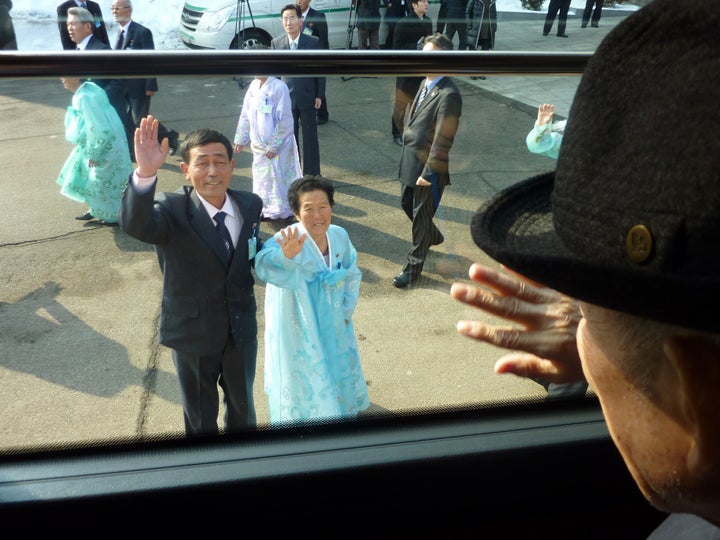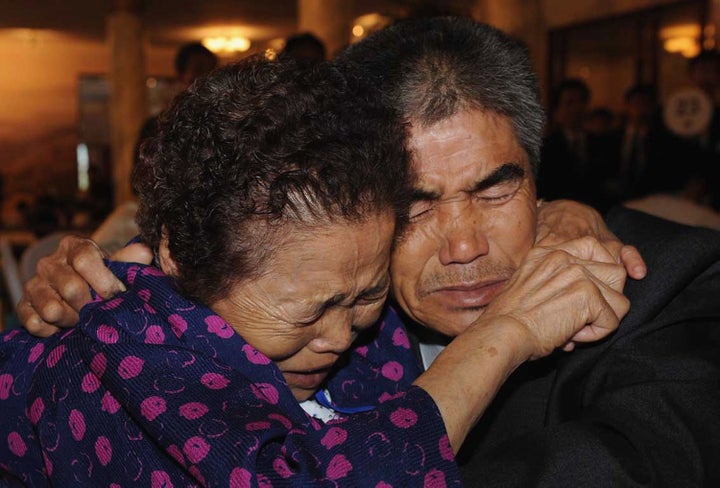 According to Reuters, the families will only be given about two hours together, and their reunions will be watched by officials and the media.
Plus, the families have reportedly received strict instructions as to what they can discuss and the kinds of gifts that can be exchanged. For instance, South Korean participants have been told to avoid the subject of politics and living standards in the North. They've also been advised to not bring gifts exceeding $100.
"When I read these rules, I started to cry," Ahn told MSN. "I've waited 70 years for this. What's the point of meeting if I cannot even ask questions like how has life been for you all these years?"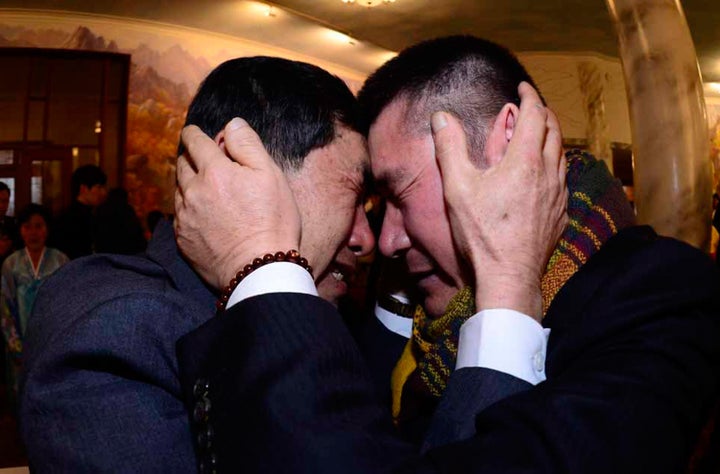 The last such family reunion was held in North Korea in 2014.
"[The families] meet, embrace one another and just wail because they are so happy to see each other," he told The Guardian. "Then they exchange some news, go to sleep in the hotel, say goodbye and are separated again."
Kim left North Korea when he was 21 to pursue a college education. He never saw his parents again.
"I feel hopeless because the communists in the North want to have reunification their way and, of course, South Korea wants to have it its way," Kim, who met his younger brother last year, told The Guardian. "Am I ever going to be able to see my family again now that I am old? Even if they hold more family reunions, there are tens of thousands of people who still haven't met their families. The ones who have already met their families won't get another chance."