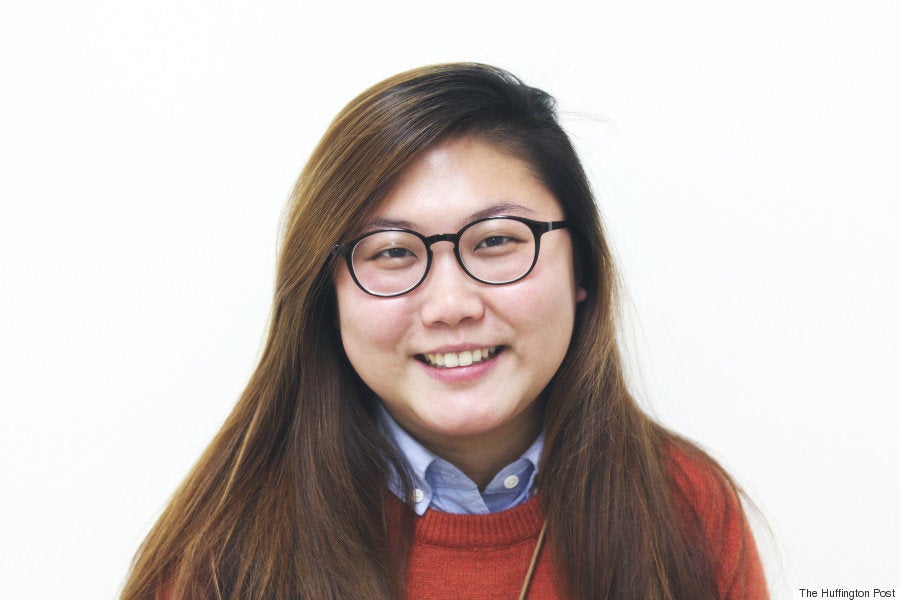 BoMi Kim has been the student council president at Korea's most prestigious university, Seoul National University, since late November. She is also the first college student council president to publicly reveal her sexual orientation in South Korea, a traditionally conservative country. Her coming out received significant attention in Korean society, where LGBT issues largely remain taboo, despite public opinion shifting toward acceptance.  
My hope is that many people in many different places are encouraged to be bold.

BoMi Kim
HuffPost Korea met with BoMi Kim on the SNU campus on Dec. 23 to discuss her run for student body president, her plans for her school and much more.
You've now been SNU student council president for a month. How's it been so far?
We're just getting past the handover stage and are now tackling various issues related to school.
You also served as the student council vice president last year, which in itself must've been pretty hard work. What prompted you to run for student council president?
I learned a lot as the vice president, and in the process became increasingly interested in the work and in implementing policies that would reflect my personal viewpoints more accurately. I started on this path as the department representative, then college representative, then student council VP and now the president. Basically, I've done everything I could to represent the interests of my peers, and I guess this is a way for me to finish out my tenure having tried everything.
Was there a specific reason you decided to come out during the elections?
I felt I had to be more candid about myself if I were going to be the student council president, which is a pretty public position. Also, I knew that my past experiences were going to be reflected in the policies I propose, that being the person I am was going to have an impact. I am aware that people often wondered, "Why is she so interested in human rights, always proposing policies about minority groups and championing various causes and human rights?" After the elections, I heard some people making the comment that the "pieces of the puzzle now clicked." What I did was basically reply "Why not?" to those who asked "Why do you have to come out?"
So your decision to come out wasn't as much personal as it was your way of declaring the direction you foresee for SNU's student council?
Our campaign slogan was "Moving As One Towards Diversity," a call for a society free of discrimination, hatred and violence, one that's understanding and accepting of different people, a society in which you don't have to be uncomfortable or embarrassed about yourself or your differences.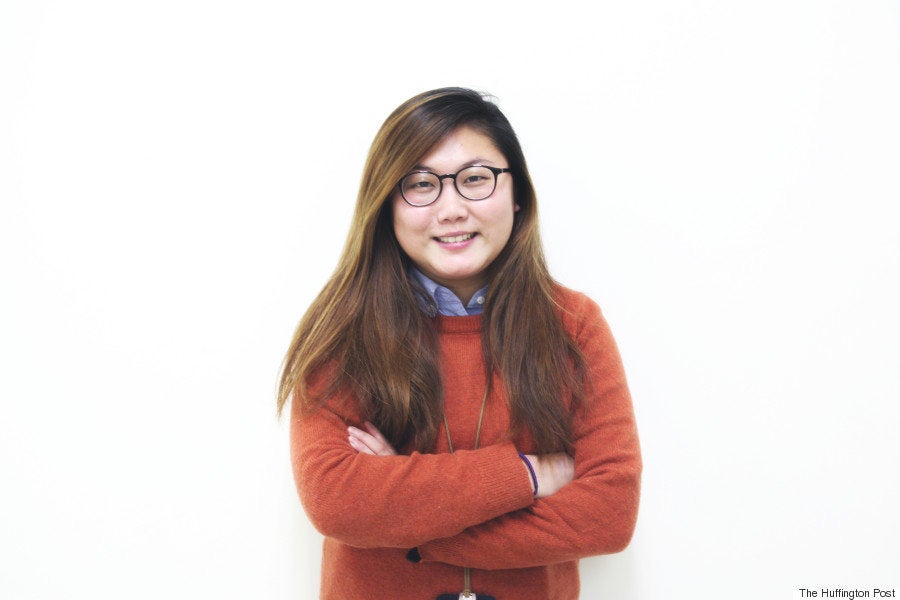 Tell us about some of the new policies you're proposing. 
First, further democratization of our school. All our policies are geared toward establishing the rights of various groups and individuals. Our aim is to establish a platform composed of various parties that will result in increased student participation in school governance.
Second, there's diversity. Not merely a declaration, but a set of agreed-upon rules along the lines of a "SNU Human Rights Guideline." We want to have a serious discussion with the school administration about that point. We also want to propose a course on social responsibility -- on observing one's own as well as other people's rights -- as part of our curriculum. We also plan to protest the toll that the reserve duty exacts on academia and university students.
You're the first sexual minority university student council president. What's the implication of this? 
My hope is that many people in many different places are encouraged to be bold. They shouldn't be pressured, but I hope people from all walks of life can publicly come out. In the U.S., for example, except for some celebrities who have to guard their identity, coming out for most people is now almost commonplace. I hope to do my small part in helping to make such a society possible, to give courage to those in need.
Actually (rather than on coming out) I wish the fact that this was the first time in 18 years that the student council election ended without a runoff got more attention. It was an election that all SNU students partook in. Students with disabilities, gays, seniors, juniors, everybody got one vote and of those, 80 percent agreed with our hopes for the school.  
How are you different from a straight student council president?
The fact that I've experienced life as part of a minority group, I think, is an advantage and strong point because it means I have a bigger capacity to understand the plight of others.
But that can also mean more of a burden.
I'm sure there are those who are just waiting for me to fail, but then there are those who are rooting for me as well. I want to make sure that next year is very productive. I have to. There's so much that's expected of me. I really have my work cut out for me.
It's been about a month since you came out in public. How has your life changed?
Personally, it's given me more freedom. I no longer get awkward hetero-skewed questions, which means I don't have to wrack my brain for more lies. For example, I don't have to answer "yes" when people ask if I have a boyfriend just to get them off my back.
Can you tell me a little more about the actual coming out process?
To come out to the public at large, I think, takes quite a bit of courage. You worry about how you're going to deal with people in your vicinity. For three months, I ran simulations on how different scenarios would play out. I agonized over it, and I also sought advice from my closest friends. Honestly, in the past, I didn't even consider it, what with the backlash and how it might negatively impact my future and career. You know, because, we've come a long way but Korea still has a long way to go as a society in these matters.  
What were you most conflicted about in making the fateful decision?
Family. That was the most difficult aspect. My siblings were OK with it but I was very worried about how my parents would take it. You see, all my family and relations and acquaintances knew I was running for the student council president position. Personal attacks I could endure, since it was my own decision, but I worried about what unforeseen consequences people I knew and loved, especially my parents, might suffer.
So how did you finally approach your parents?
Four days before coming out, I wrote a four-page letter to my parents. I didn't have the courage to do it face to face. I wrote about when I first felt it, how lonely I've felt since then, how terrible it had been for me, how some times have been pleasant but difficult. I explained that I'd asked myself if I could become straight and even gave it a try without success, that I had accepted who I was and that I was now very content with myself. I told them it wasn't their fault and begged for their understanding. ... They're not yet at the understanding level, but I think they have accepted me for who I am. It takes a long time to work through that kind of stuff, and I really haven't given them quite enough time. It's been 10 years for me but only a month for my parents.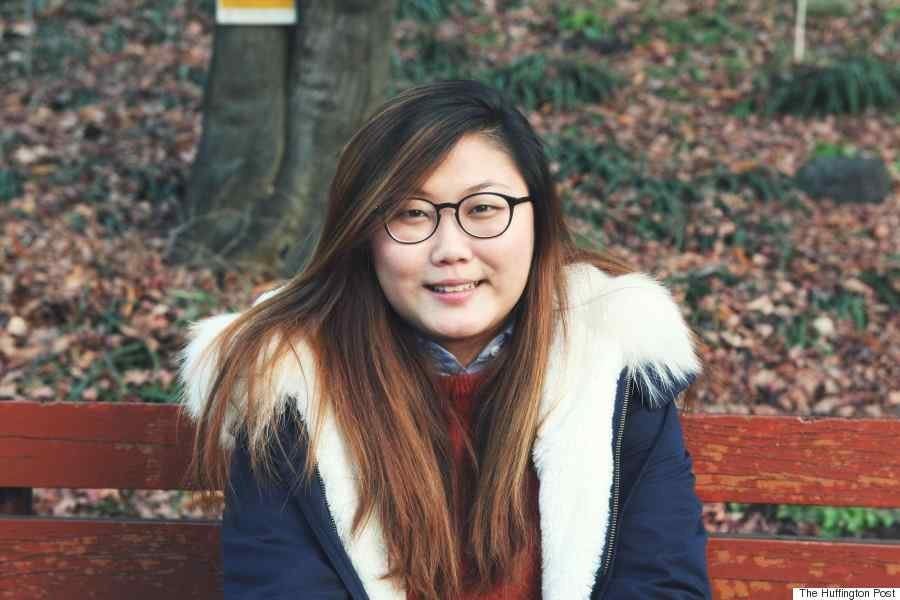 Do you think there's been a change of perception in Korean society in the past decade about sexual minorities?
Around the time I started college, I asked my friend from high school about same-sex relationships. At the time, the friend said, "That seems unnatural." That friend recently sent me a text message, saying: "Wow! You're famous!" I wrote back: "I'm surprised you wrote. I thought you'd given up on me." Then came the reply: "I didn't know any better then." That's a great first-hand example of seeing those around me change.
Underlying many comments on articles about sexual minorities is an opinion along these lines: "I accept that it's a personal thing but you can't force one to be in favor of it. One has the right not to like it." Is there something you want to say about this?
In the first place, if you really respect individual freedom, that kind of comment isn't even necessary. There's no respect in that kind of sentiment. If a person can't see that, I would not hesitate ending that friendship. You can't force it. You just have to accept that a relationship or friendship with that person wasn't meant to be.
Some of my friends who really cannot make sense of my homosexuality still say, "I will pray for you." I thank them because although they can't support my sexual orientation, they're doing what they can in their own way. I'm not going to change because of their prayers, but at least they're respecting me and my decision.
Is there something you want to say to those who despise people who have same-sex relationships?
I'm sure people disparage it all the time, but do they consider that there may be a friend or an acquaintance who might be gay? Do they consider how every word, every comment might be a thorn in that friend's side, how such comments might be reflected in their own relationship? I hope people will consider these things.
Lastly, please say a word to those who have supported and encouraged you.
I'm very grateful. I don't know how to put it properly, but every bit helps. In fact, it's a huge help. Your love and support fuel my conviction and faith in myself, for having one's words and actions deemed meaningful is paramount. Your support also helps raise my self-esteem and hopes for a better future.
This story first appeared on HuffPost Korea. It has been translated into English and edited for clarity. 
Calling all HuffPost superfans!
Sign up for membership to become a founding member and help shape HuffPost's next chapter