Kork-Ease sandals have come a long way since their 1953 beginnings. Introduced as a comfort shoe, the brand maintained steady acclaim throughout the '50s, '60s and '70s. For a long while after that, its popularity dwindled.
But now, the shoes are back "in." And with good reason -- to this day, the brand produces shoes cute enough to go out in, and comfortable enough to stay out in, too.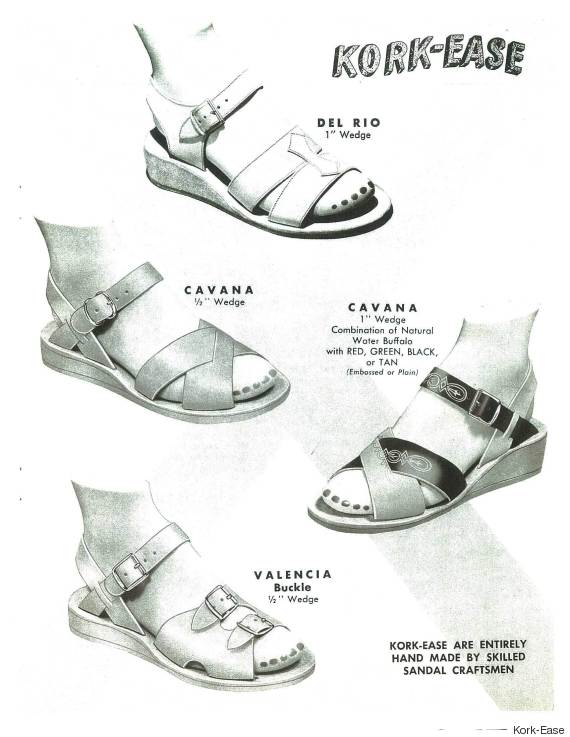 An image from one of Kork-Ease's original catalogs in the '50s
These shoes have roots in Brooklyn, and even played a role in the disco days of the '70s. According to the brand, its cork wedge "revolutionized the disco-chic look," and could often be found on the dance floor at the famed Studio 54. The line even inspired look-alikes, as most fashionable things do.
"Then suddenly, almost as quickly as the fad emerged, it disappeared," senior vice president of sales and marketing James Rowley explained to The Huffington Post. "Blame it on Disco (God knows there was plenty to blame on Disco), or simply a shift in the fashion scene. One can only speculate."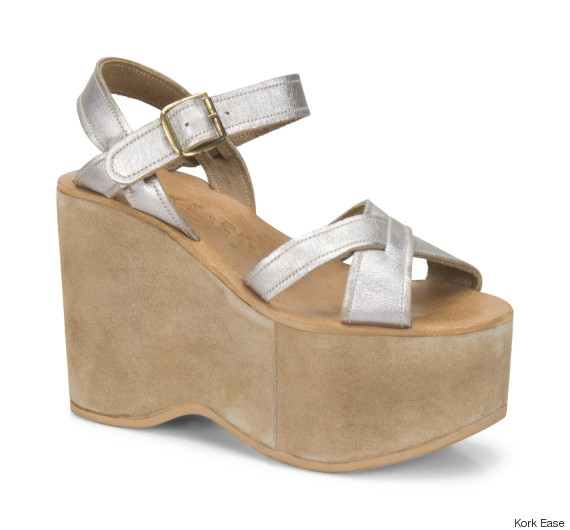 A vintage Kork-Ease sandal from the '70s
With '70s fashion on the rise once again, it's no big surprise that Kork-Ease is staging a comeback along with it. The shoe lends itself well to other trends from the decade that are back again, like culottes, for example.
"We had fun digging through our archives to find many of today's trends worn accessorized with our original," Rowley said.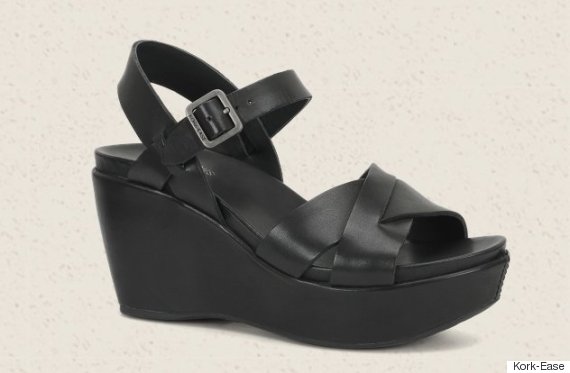 A pair of Kork-Ease currently for sale on the brand's website