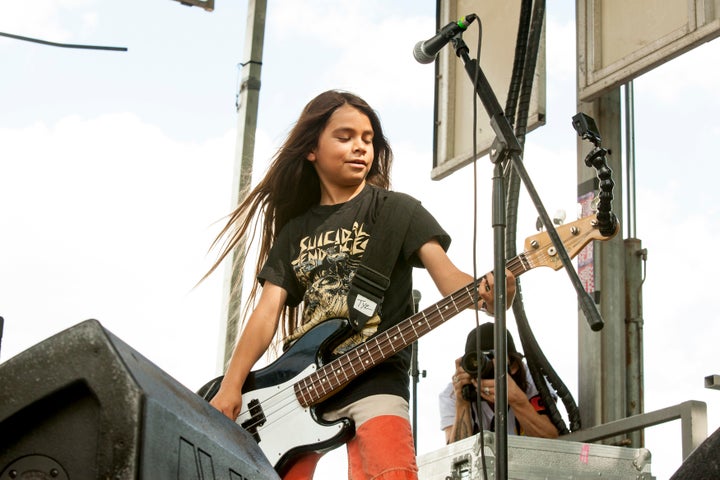 There's now a definitive child of the Korn.
Over the weekend, nu-metal band Korn announced on Facebook that they will be touring their upcoming South America shows with a "special guest." Filling in for their regular bassist, Fieldy, will be Tye Trujillo ― the 12-year-old son of Metallica bassist Robert Trujillo.
"We are bummed Fieldy can't join us on this run but excited to do a few gigs with a young player like Tye," said the band in the statement. "We look forward to welcoming our brother Fieldy back when we return to the States in May."
The young Trujillo is currently the bassist for a band called The Helmets. His famous dad has played live with him onstage in the past, which you can watch below.
This isn't the first time in the last few months that Korn has been involved with very unexpected news.
A limited edition Korn-themed Toblerone materialized in December and photos of the surprising chocolate bar bounced around the internet.
Below is Korn drummer Ray Luzier posing with guitarist Brian Welch and the custom bars.
Also, never forget when the band made a guest appearance on "South Park" in 1999 as a parody of the Scooby-Doo mystery team. The members of Korn are apparently the kings of strange pop culture moments.
Popular in the Community