A new Korn god has risen, and he's a-maize-ing.
Earlier this month, nu metal band Korn announced that they had recruited an unlikely new bassist: Tye Trujillo, the 12-year-old son of Metallica's bassist, Robert Trujillo.
The young Trujillo wouldn't be replacing Korn's typical bassist, Fieldy — the new kid on the nu metal block would simply be filling in for a few South American tour dates.
For those still skeptical that this was some sort of belated April Fools' joke, Tye made his debut with the band Monday night in Bogota, Colombia.
And it seems to have gone pretty well!
Below, Tye has a bass solo that causes someone in the crowd to seemingly uncontrollably scream, "WHOA!"
Here's some more footage:
And here are a few photos: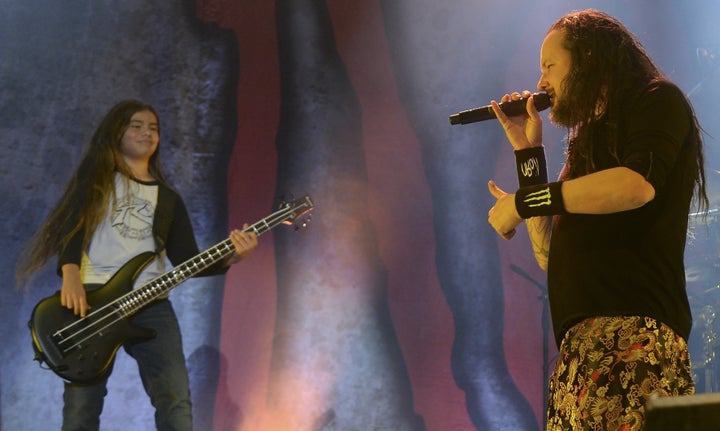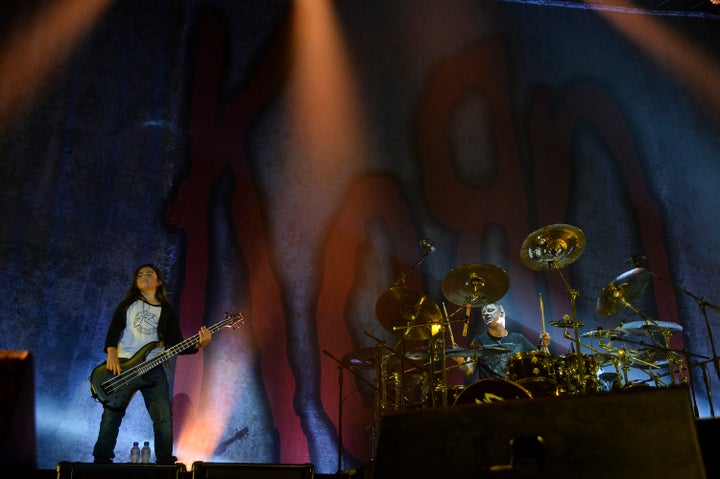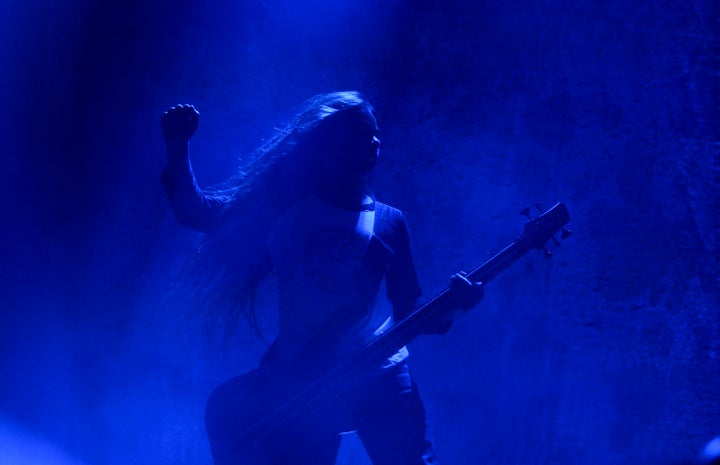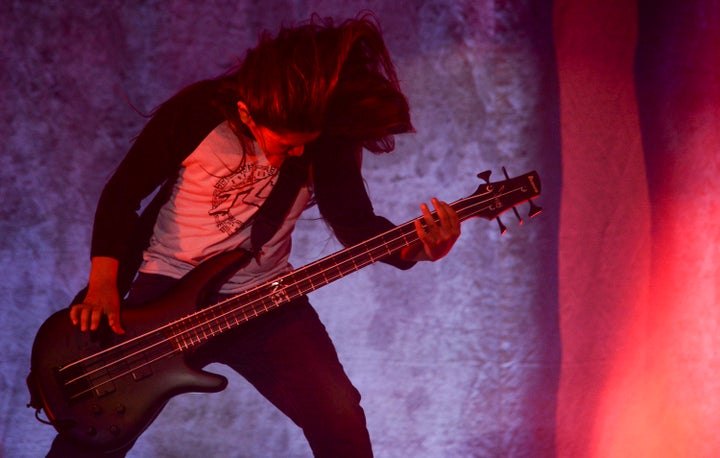 Popular in the Community