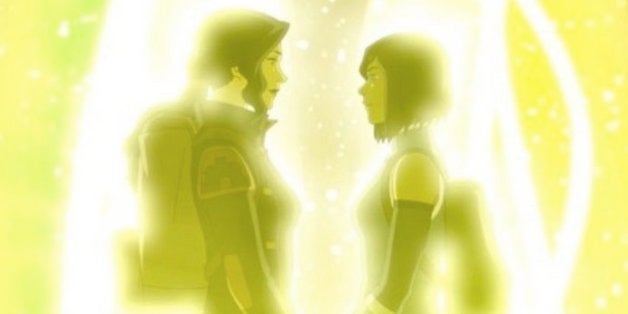 "The Legend of Korra" creators Bryan Konietzko and Michael Dante DiMartino have confirmed that Korra and Asami ended the series as a couple. Days after the finale suggested the long fan-desired pairing finally happened -- closing on Korra and Asani holding hands and entering the spirit world together -- Konietzo and and DiMartino took to their respective Tumblr accounts to discuss the relationship.
"Korrasami is canon," wrote Konietzco in his post. "You can celebrate it, embrace it, accept it, get over it, or whatever you feel the need to do, but there is no denying it. That is the official story."
"We received some wonderful press in the wake of the series finale at the end of last week, and just about every piece I read got it right: Korra and Asami fell in love," he continued. "Were they friends? Yes, and they still are, but they also grew to have romantic feelings for each other."
"Our intention with the last scene was to make it as clear as possible that yes, Korra and Asami have romantic feelings for each other," DiMartino noted in his entry. "The moment where they enter the spirit portal symbolizes their evolution from being friends to being a couple."
DiMartino also mentioned in the post that he took it as a compliment that Joanna Robinson at Vanity Fair described the Nickelodeon show (which you can find online) as subversive. In an article after the finale, she wrote:
When it comes to children's entertainment, that envelope still needs pushing. After-the-fact concessions like Dumbledore was gay, or Ren and Stimpy were gay, have limited value. 'Adventure Time' certainly makes an effort, and two female lovers from the Japanese show 'Sailor Moon', who were changed to 'cousins' in the Americanized version, are finally coming out of the closet. But American kids' shows have a long way to go before L.G.B.T. story lines are considered a matter of course. And none of those examples above quite match Korra and Asami's climactic spirit portal moment.
Before You Go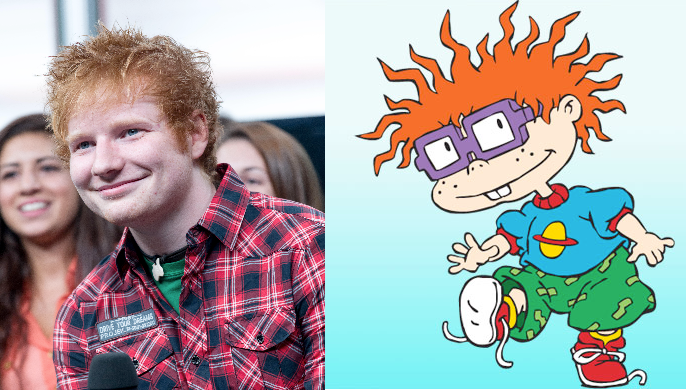 Young Celebs If They Were Cartoon Characters
Popular in the Community