Baltimore County police shot and killed 23-year-old Korryn Gaines in Randallstown, Maryland, on Sunday after a standoff with police negotiators in which they allege she pointed a gun at officers and threatened to kill them.
Gaines' son, 5, was taken to the hospital and treated for gunshot wounds. He is expected to live. It is not clear whether police or Gaines fired the bullet that struck the child.
The Baltimore County Police Department said they are not sure if the officers involved were wearing body cameras at the time of the shooting; the department just began equipping officers with them last month.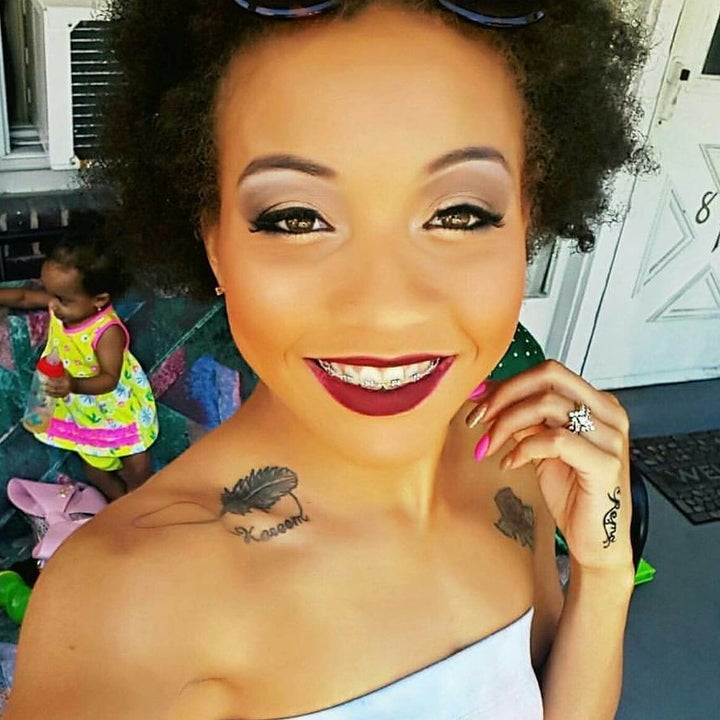 Officers shot and killed at least eight other black women this year, according to a police killing tracker by The Washington Post. In 2015, at least 10 black women were shot and killed by police.
Many of Gaines' family and friends are skeptical of the police account of what transpired.
One Instagram video, from a page that appears to belong to Gaines, shows a young boy with a caption reading, "My son is not a hostage."
Social media users are also questioning the circumstances of Gaines' death:
Baltimore County Police say they knocked on the apartment door multiple times and heard voices of a man and woman inside, as well as a child crying. After no one answered, the officers retrieved a key from the landlord and opened the door.
The department alleges that Gaines was sitting on the floor and pointing a shotgun at officers while holding her 5-year-old son in her arms around 3 p.m., after an hours-long standoff.
"At that point, our detectives backed off, not only to call additional resources, but to ensure the safety of the community and bring a safe resolution to this incident," John Wachter, Baltimore County police corporal, said during a press conference Tuesday.
Police allege that Gaines said she would kill them when she pointed the gun at them. An officer fired one round at Gaines and she fired back, according to the department. Officers said they returned fire and killed Gaines.
This story has been updated to include a statement from Wachter, information on Courtney and on the removal of Gaines' social media accounts.
Before You Go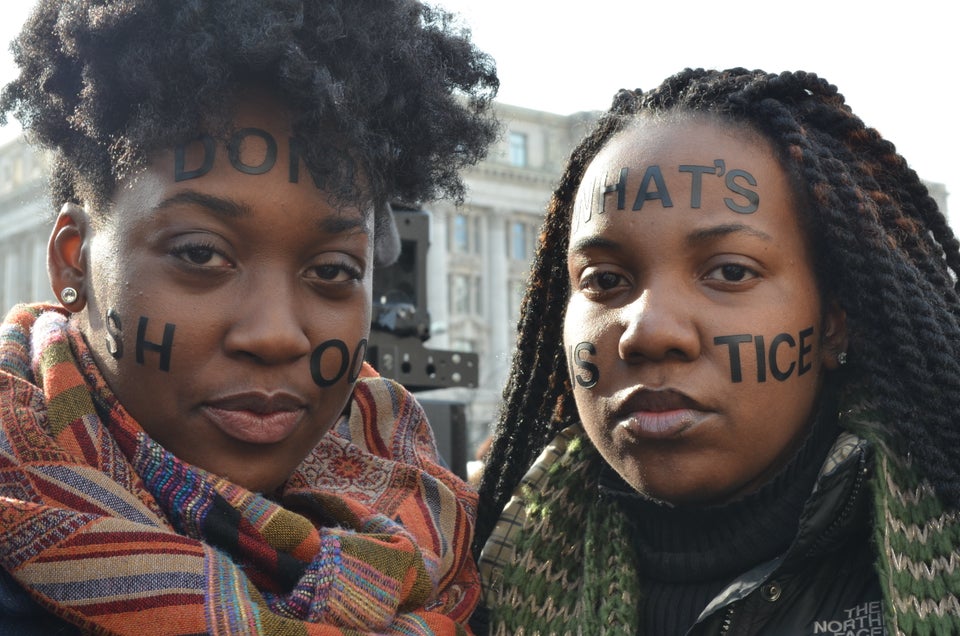 "Black Lives Matter" March
Popular in the Community